Video: CPR flash mob pumps up 'Stayin' Alive'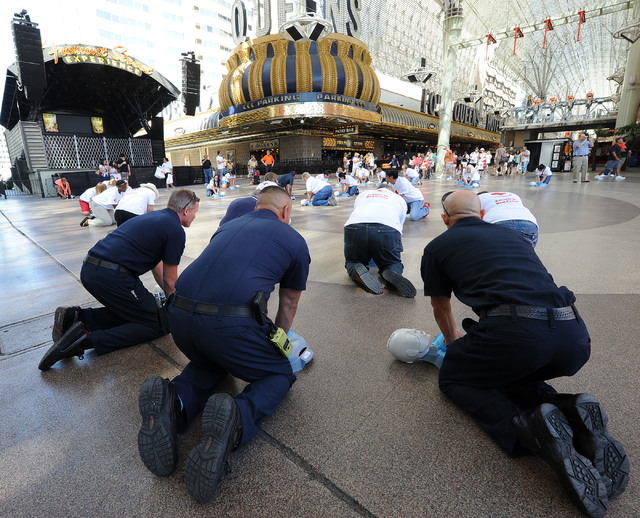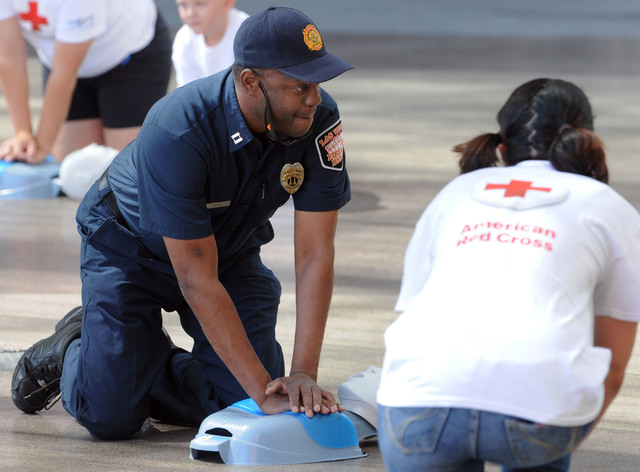 American Red Cross volunteers and firefighters from Las Vegas and North Las Vegas, demonstrated CPR at the Fremont Street Experience as part of a flash mob to promote CPR Awareness Week.
The event was in conjunction with the Emergency Cardiovascular Care Update 2014 Conference, which was at the Paris Las Vegas.
The groups had several mannequins with them. Their goal was to teach a number of people CPR quickly and then disperse.