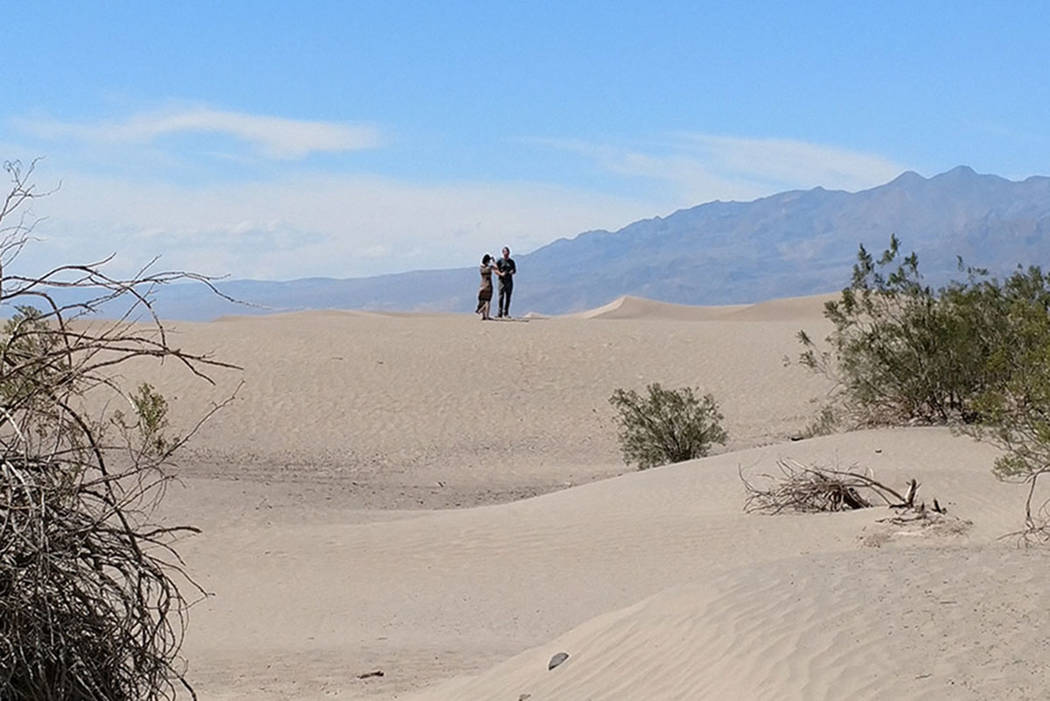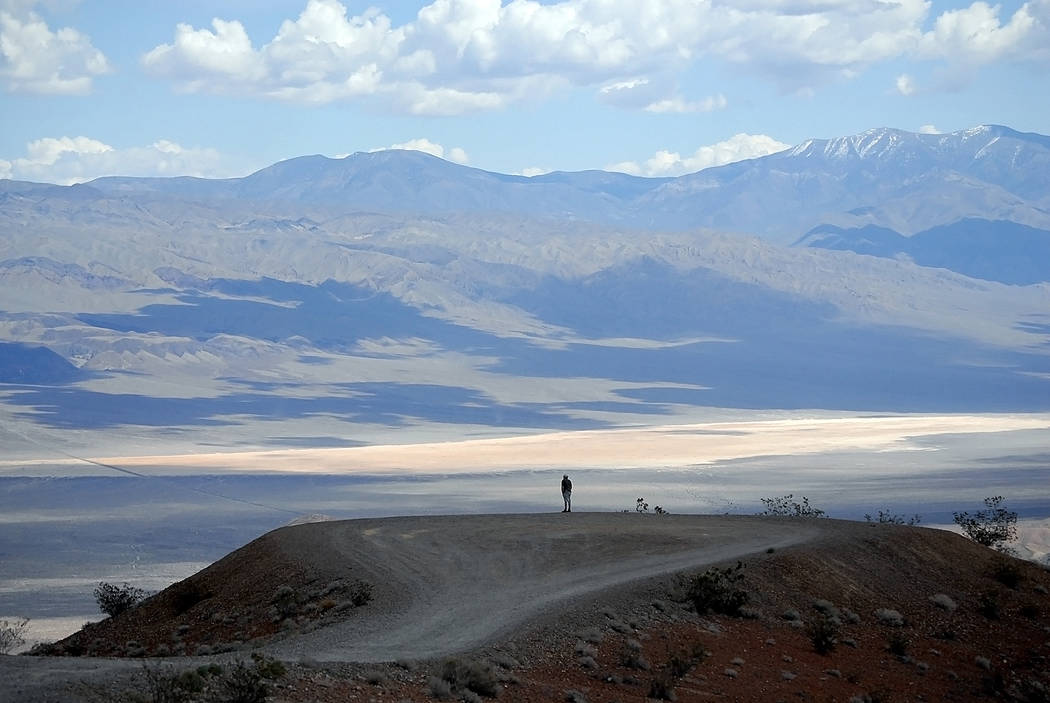 Valley residents just sweated through the second hottest month Las Vegas has ever seen, but look on the bright side: At least we don't live in Death Valley.
The famously fiery national park 100 miles to the west set an unpleasant record in July with an average temperature of 107.4 degrees. That ranks as the hottest month ever measured in the Western Hemisphere, according to the National Weather Service.
Christopher Burt thinks it might be a world record as well.
The weather historian for Weather Underground said he only knows of one monthly average that's higher — 107.44 degrees recorded in July 2014 at a military base in northern Saudi Arabia — but that measurement has been discredited because it apparently didn't include overnight temperature readings.
"So far nobody's come up with another figure that's higher than Death Valley's," Burt said.
Andy Gorelow, a meteorologist with the National Weather Service in Las Vegas, said unusually hot conditions at night were largely responsible for the new monthly record in Death Valley.
The average low at the park's official weather station in Furnace Creek, California, was 95.1 in July, the warmest of any month on record by more than a full degree.
By comparison, Gorelow said, "the highs really weren't that high."
That's relatively speaking, of course.
The average high in Death Valley last month was 119.6 degrees. July 7 was the single hottest day, with a high of 127. The temperature never dropped below 89 all month.
Park spokeswoman Abby Wines said she didn't even notice.
This is her 13th summer living in Death Valley, where July tends to be the hottest month of the year. Maybe she's just gotten used to it.
"June felt worse," Wines said. "We had that 10-day hot streak in June that was just miserable. It kind of felt like it cooled off after that."
It really didn't. Death Valley saw 16 days in July with a high of at least 120 and three nights with a low that never slipped beneath 102.
Meanwhile in Las Vegas, the average temperature for July was 95.7, second highest of any month since record keeping began in 1937.
There were only three days last month when the high failed to reach triple digits. The hottest it got was 116 on July 7 and the coolest was 74 on July 19.
Only July 2010 was worse, with an average daily temperature of 96.2. The mercury reached triple digits every day that month, something that's only happened in Las Vegas eight other times since 1931, and never outside of July or August.
Since the National Weather Service announced Death Valley's new heat record in a Twitter post Tuesday, the story has been picked up by news outlets across the globe.
The avg monthly temp for Death Valley in July was 107.4. This breaks the previous record of 107.2 set in 1917. Also the hottest month ever.

— NWS Las Vegas (@NWSVegas) August 2, 2017
Gorelow isn't surprised. He said tourists from around the world — Europe in particular — flock to Death Valley during the summer to experience the extreme heat. "They can't get that in Europe, so they come here," he said.
Others seem less impressed by Death Valley's blistering new benchmark.
"My superintendent gets really excited about these things. I just roll my eyes," Wines said. "I'm ready for winter."
Contact Henry Brean at hbrean@reviewjournal.com or 702-383-0350. Follow @RefriedBrean on Twitter.
Some like it hot
The heat was unrelenting in Death Valley and Las Vegas during the month of July. Here are a few of the sweaty specifics:
107.4 degrees
Death Valley's average temperature last month, a record for the Western Hemisphere and possibly the world.
95.7 degrees
The average temperature in Las Vegas last month, the second hottest on record behind July 2010, when the average was 96.2.
27
Days of triple-digit highs in Las Vegas last month.
16
Days in July with a high of at least 120 in Death Valley.
103
The overnight low in Death Valley on July 8. The average low temperature for the month was 95.1, a new record.