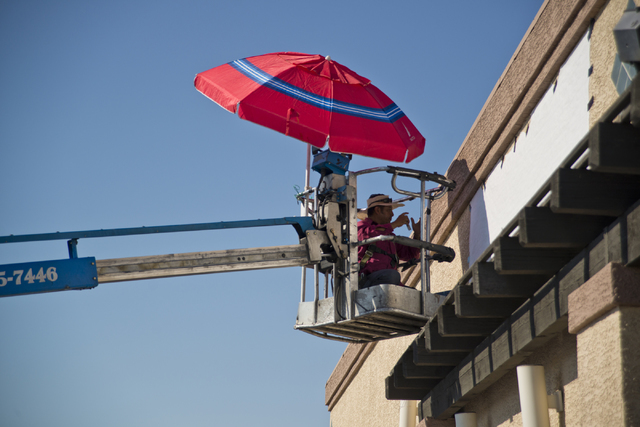 The Las Vegas Valley broiled in 115-degree heat Wednesday, tying a record high for same date in 1943.
The National Weather Service has issued an excessive heat warning until 11 p.m. Thursday.
Wednesday's low of 90 degrees was also one for the record books — it beat the previous warmest low temperature record of 89 degrees, set in 2010 on the same date.
"Temperatures are near record highs and the extremely warm lows aren't allowing any relief overnight," meteorologist John Salmen said Wednesday.
An air quality advisory was also extended through Friday for potentially elevated levels of ozone and smoke due to large wildfires burning in central and Southern California, Clark County officials say.
Thursday will have fairly light winds, meaning "we're really going to feel the heat," Salmen said.
The valley is expected to tie another record Thursday if the high reaches 114 degrees — the record for the date set in 1995, according to the weather service.
Friday will see a forecast high of 111 degrees before an influx of moisture moves into the valley this weekend, allowing temperatures to return to normal.
Saturday is expected to cool down with a high of 104 degrees and a 20 percent chance of thunderstorms, Salmen said. Sunday will be even cooler with a high of 100 and a 30 percent chance for storms.
Contact Lawren Linehan at llinehan@reviewjournal.com or at 702-383-0381. Find @lawrenlinehan on Twitter.