Strong winds returning to the Las Vegas Valley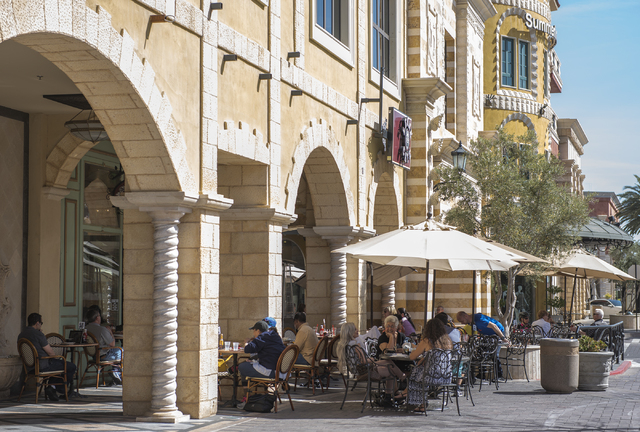 The National Weather Service has issued a wind advisory for Monday in the Las Vegas Valley.
The weather advisory runs from 11 a.m. Monday to 8 a.m. Tuesday.
Throughout the valley, winds are expected to pick up with speeds from 20 and 30 mph and gusts ranging from 40 to 50 mph, according to meteorologist Chris Outler.
"No rain is expected, but temperatures will be a bit cooler and wind is the main impact," Outler said.
Sunday saw a high temperature of 87 degrees and a low of 58 degrees. Monday's high is expected to reach 83 degrees, while the low is predicted to be 60 degrees, he said.
Temperatures are expected to drop further Tuesday, when the high is expected to be 72 degrees with a low of 57 degrees, according to the weather service. For the remainder the week, high temperatures are expected to be in the 70s and lows to be in the 50s.
Contact Raven Jackson at rjackson@reviewjournal.com or 702-383-0381. Follow her on Twitter: @ravenmjackson