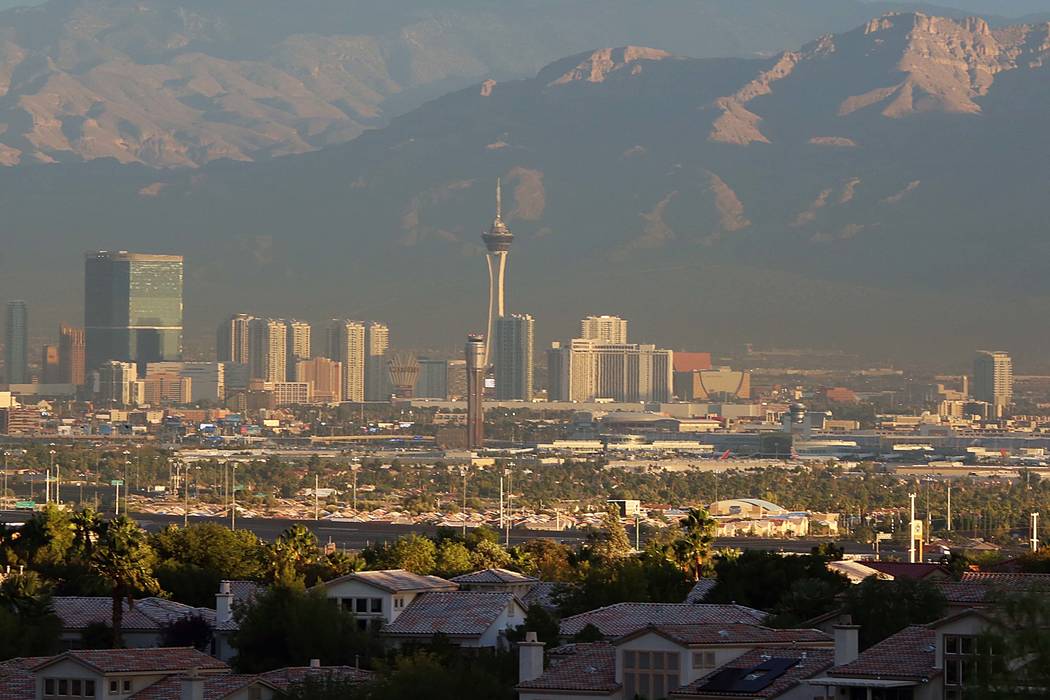 The Las Vegas Valley's high temperatures are expected to vary by about 23 degrees this week, according to the National Weather Service.
Tuesday will have sunny skies and a high temperature near 92 degrees, which is about 7 degrees above normal, according to the weather service. Northwest and northeast winds about 10 mph are expected across the valley.
Wednesday's forecast has a high of 93 degrees and 10 to 15 mph winds from the northeast, according to meteorologist Alex Boothe.
Thursday's high should be near 97 degrees and winds will be light and variable, according to the weather service.
Friday's high temperature could tie a record and winds are expected to increase. The forecast high is 100 degrees, which would be the first 100-degree day in the valley this year. Winds between 15 and 20 mph with gusts near 30 mph are expected.
Saturday will be even windier with 20 to 25 mph winds and gusts near 30 mph, according to the weather service. The high temperature will drop to about 87 degrees.
Sunday will be even cooler with an anticipated high of 77 degrees.
Contact Lawren Linehan atllinehan@reviewjournal.com or 702-383-0381. Follow @lawrenlinehan on Twitter.