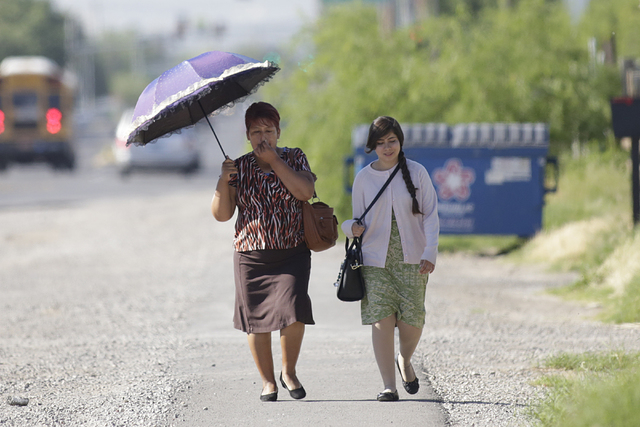 Tuesday will be another "sunny, beautiful day" and temperatures are expected to rise before the weekend, National Weather Service meteorologist Justin Pullin said.
Tuesday will have sunny skies, a high of 85 degrees and a low of 65, according to the weather service.
Wednesday has a forecasted high of 90 degrees, which would be the first 90-degree day of the year.
"The first 90-degree day typically falls on today's date, so temperatures are right around normal," Pullin said.
Thursday also should have a high of 90 degrees and a low in the mid- to upper 60s before things cool down for the weekend, according to the weather service.
"There will possibly be a weather disturbance knocking on our door Friday," Pullin said.
Friday will be a bit cooler with an 86-degree high, increased cloud coverage and breezy conditions. Although there is no rain in the forecast for this weekend, there is still a lot of uncertainty with this weather system, according to the weather service.
Saturday's high will drop to about 76 degrees making for a "pretty nice weekend," Pullin said.
Contact Lawren Linehan at llinehan@reviewjournal.com or at 702-383-0381. Find her on Twitter: @lawrenlinehan