Weather warming up for weekend in Las Vegas
February 5, 2016 - 8:24 pm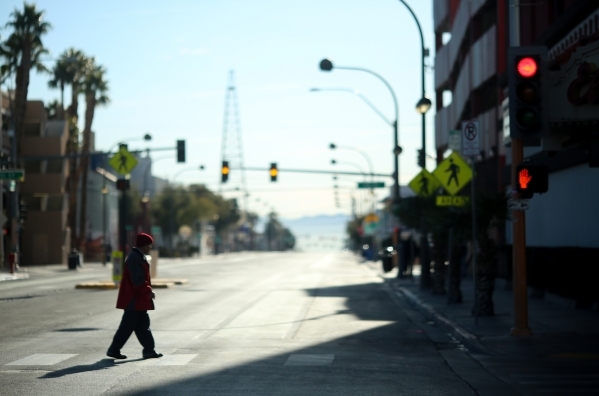 Rising temperatures this week mean favorable weather for Super Bowl watching in Las Vegas.
That warming trend will continue into next week, according to the National Weather Service.
"It should be really nice," NWS meteorologist John Salmen said Friday. High temperatures over the weekend will be in the 60s, and by Tuesday, the valley will reach 70 "or so."
Saturday's forecast high is 60, and Sunday's is 65. Lows will be in the upper 30s.
Of rain in the near future, there is "no chance," Salmen said.
"This is a nice stretch of weather to get out and enjoy the outdoors and the big game this weekend," meteorologist Justin Pulin said.
Game day weather in the valley will be only a little less nice that that expected at Levi's Stadium in Santa Clara, Calif. Las Vegans headed to the 50th Super Bowl can look forward to a high of 74 degrees.
The higher temperatures and mostly sunny skies will start to melt the Spring Mountain snow that fell earlier this week, Pullin said. But overnight lows in the mountains are still freezing and will slow the melting process.
Contact Lawren Linehan at llinehan@reviewjournal.com or at 702-383-0381. Find her on Twitter: @lawrenlinehan.