Windy weather expected in Las Vegas area this weekend
September 30, 2016 - 7:05 pm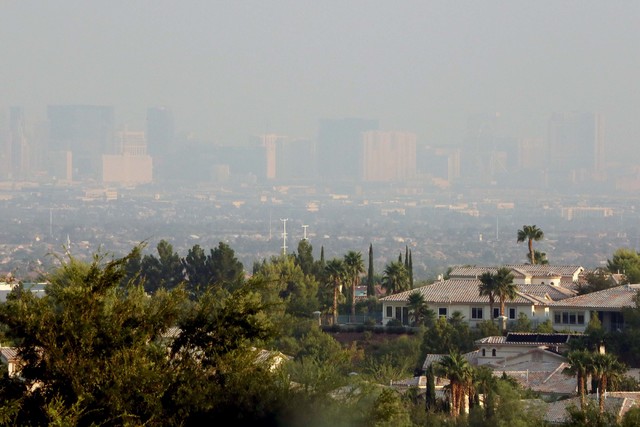 Temperatures are set to drop as the Las Vegas Valley heads into a breezy weekend, according to the National Weather Service.
Friday's high reached 92 degrees, and Saturday is expected to reach the same high with a low of 72 degrees, meteorologist Andrew Gorelow said. On Saturday, 15-20 mph winds, with gusts up to 30 mph, are forecast, Gorelow said.
Temperatures will start to fall as winds pick up on Sunday, with 20-25 mph winds and a high of 88 degrees.
The Clark County Department of Air Quality has issued a dust advisory for Sunday afternoon through Monday morning due to the high wind speeds. It may be best for children, the elderly and people with respiratory diseases to stay indoors, Clark County said in a news release.
The workweek will kick off with a forecast high of 74 degrees on Monday, about 15 degrees below average, but the weather service said temperatures will rise through the rest of the week.
No rain is expected over the weekend and into next week, Gorelow said.
Review-Journal writer Jessica Terrones contributed to this report. Contact Max Michor at mmichor@reviewjournal.com or 702-383-0381. Find @MaxMichor on Twitter.