128,000 Clark County veterans now able to shop online tax-free
November 10, 2017 - 4:03 pm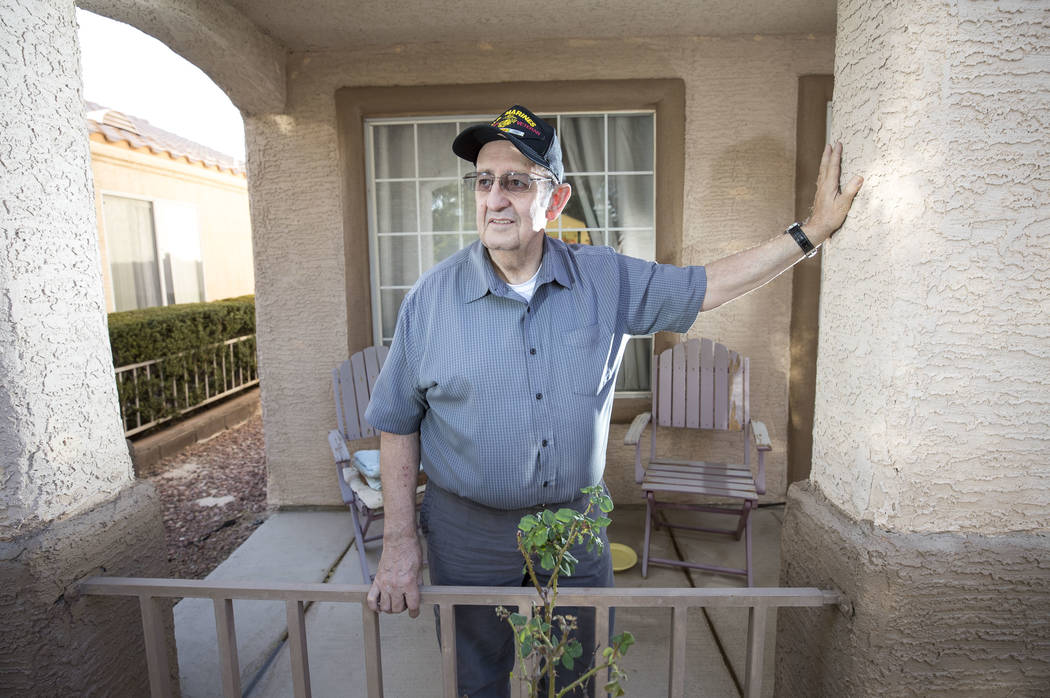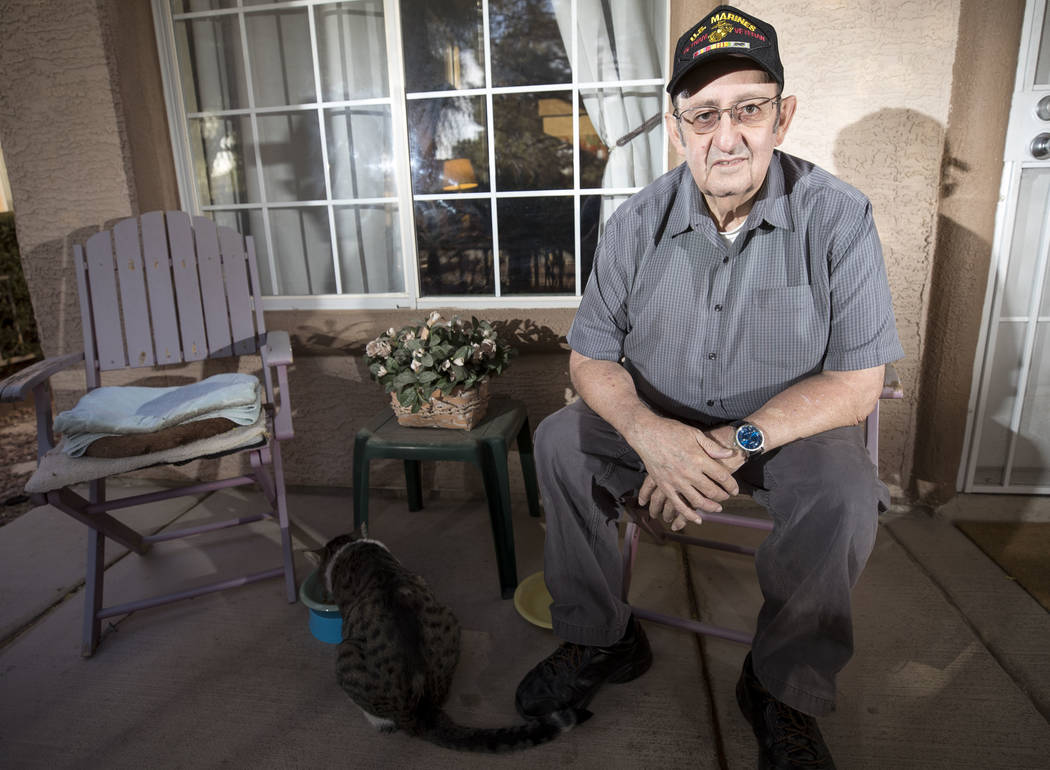 David Steadmon isn't much of a gambler, but he's got some luck.
About 50 years ago, he returned home from Vietnam physically unscathed despite four years as a machine gunner with the Marine Corps.
Most recently, and perhaps a more tame example of his luck, the 70-year-old North Las Vegas resident became one of the first veterans in the nation to try the first expansion of military benefits in decades.
That expansion — access to tax-free online shopping for the retailer that operates at U.S. Army and Air Force installations worldwide, including Nellis Air Force Base.
"I was impressed with how easy it was to sign up for it," Steadmon said. "You can get darn near anything you can think of."
Starting Veterans Day, tax-free online shopping through the Army & Air Force Exchange Service is available to all honorably discharged veterans, according to an October statement from the exchange.
Prior to this benefits expansion, only active-duty service members, families and retirees with at least 20 years of service had access to the website, launched in the 1990s.
This means about 128,000 veterans in Clark County couldn't shop tax-free online before the benefits expansion, which took four years to complete throughout the U.S. Department of Defense, according to the statement.
Steadmon was selected by chance about two months ago for early access to the website. In that time, Steadmon has used the website to buy items like cleaning supplies and bathroom items tax-free.
For refrigerated items, he'll continue to shop at Costco, he said.
Steadmon's story
Steadmon enlisted in the Marine Corps in 1965 along with a handful of other teenagers in his hometown of Big Spring, Texas, about 100 miles east of New Mexico.
The Vietnam War had grown hotter and Steadmon felt a patriotic duty to serve. His father, Ruben, had served in World War II.
Steadmon started training about 120 days after he turned 18 and passed boot camp. He was sent overseas to the northernmost provinces of South Vietnam. He spent most of his time in Tam Ky, but also served in Cambodia and Laos.
He left the Marine Corps with the rank of corporal. It'd be about 40 years until he felt comfortable telling his children about his experiences overseas.
"It was a pretty horrible experience," he said. "I'm astounded I didn't come back with any holes in me. But I had good training, good officers."
Once back in the U.S., he had three weeks of training to readjust to civilian life. He trained as a repairman, but instead moved to the Las Vegas Valley to work in construction.
He later took on paralegal work in Colorado Springs, Colorado, to be closer to family. His current job: four 10-hour shifts as a Treasury Department clerk.
"I work three-and-a-half people's jobs," he said. "I'd love to retire, but I got started so late in life in a job with benefits."
Now that he can escape Clark County's 8.15 percent sales tax, he said he spends more money on hobbies like target shooting. Decades out of the military, his aim hasn't aged poorly.
"It's still pretty darn good," he said. "I was trained well."
Contact Wade Tyler Millward at wmillward@reviewjournal.com or 702-383-4602. Follow @wademillward on Twitter.
More information
Clark County is home to the seventh largest veterans population in the nation. Millions more veterans nationwide will have access to the online version of the exchange, according to the statement.