2nd Starbucks store unionizes in Las Vegas
Updated March 1, 2023 - 1:08 pm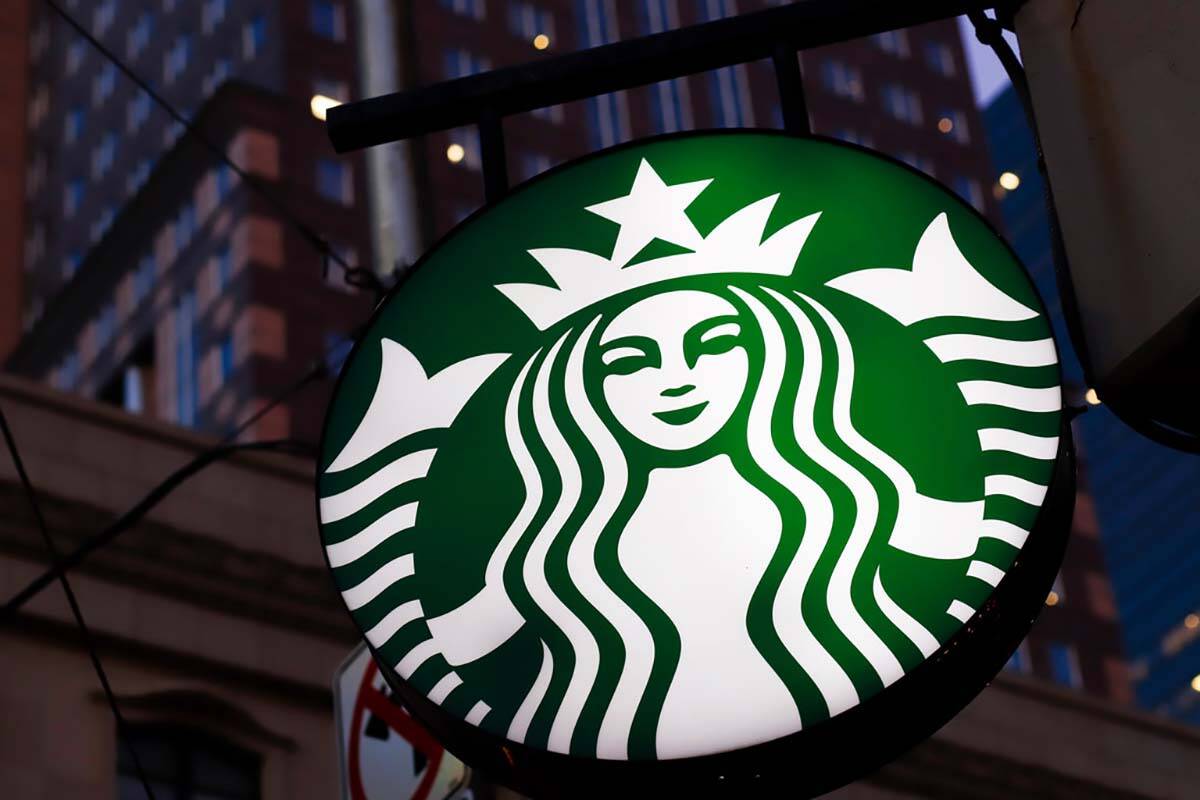 A second Starbucks in Las Vegas unionized with Starbucks Workers United after a Tuesday night vote.
Workers at the Starbucks on Tenaya Way and Azure Drive voted in favor of joining the union by a vote of 18-3, according to a news release. Employees first filed a petition with the National Labor Relations Board in January.
"Winning our election is a huge victory for the baristas at our store and around the rest of the valley. We are so excited to move forward in this process and keep fighting for what we deserve," Hailey Smith, a barista of two years and organizer at the Tenaya Way and Azure Drive location, said in a statement.
Workers cited reduced hours, inadequate staffing levels and a disregard for employee safety as reasons for joining a union.
This is the second Starbucks location in Las Vegas to unionize. In December, the Starbucks on Rainbow and Oakey boulevards voted to unionize in a 11-7 vote, making it the first Starbucks in Nevada to unionize.
Starbucks said it has followed the unionization vote process laid out by the NLRB and encourages workers to exercise their right to participate in a unionization election.
"At stores where our partners have chosen to petition for a union representation election, our focus is to ensure that they can trust the process is fair and their voice is heard," a Starbucks spokesperson said in an emailed statement. "At those stores where partners have elected union representation, we look forward to meeting Workers United in-person to begin the single-store collective bargaining process."
Meanwhile, Starbucks interim CEO Howard Schultz may have to testify at a Senate hearing about the ongoing unionization effort at the company.
Sen. Bernie Sanders, a Vermont Independent and chairman of the Senate Health, Education, Labor and Pensions Committee, said Wednesday that the committee will vote March 8 on whether to issue a subpoena to Schultz.
If the vote passes — and it's likely it would since Democrats are in the majority on the committee — Schultz would be required to appear before the committee on March 15.
In a statement, Starbucks called Sanders' announcement a "disappointing development" and reiterated its offer to send AJ Jones II, its chief public affairs officer, to testify instead. Starbucks said Jones has been more closely involved with the unionization effort.
At least 289 company-owned U.S. Starbucks stores have voted to unionize since late 2021.
Seattle-based Starbucks doesn't support unionization, saying it already provides industry-leading benefits and can run the company more effectively when it works directly with employees.
The process has been contentious. Regional officers for the National Labor Relations Board have filed 79 complaints against the company for various issues, including failure to bargain, according to a board spokesperson. Starbucks, meanwhile, has filed 102 unfair labor practice charges against the union, Starbucks Workers United.
Contact Sean Hemmersmeier at shemmersmeier@reviewjournal.com. Follow @seanhemmers34 on Twitter. The Associated Press contributed to this report.