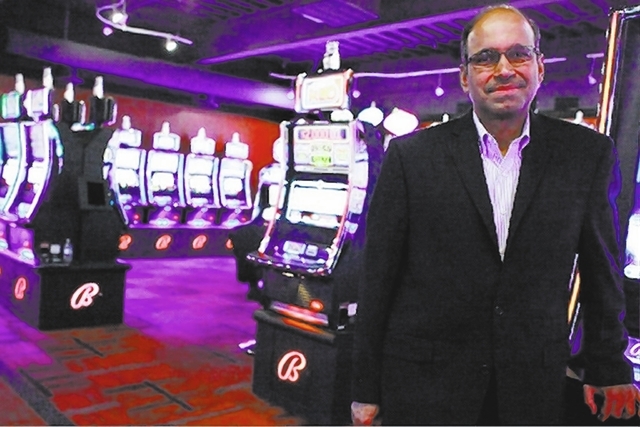 Bally Technologies experienced 37 days of the future at the end of the company's third quarter.
The Las Vegas-based slot machine giant said Thursday that operating income and earnings per share were off a bit the quarter that ended Dec. 31. But when the one month and one week of results from SHFL entertainment are factored in, Bally's earnings more than doubled.
During the quarter, Bally completed its $1.3 billion buyout of rival SHFL, which transformed the company into one of the industry's most diverse manufacturers with seven reporting divisions.
The company reported operating income of $44.5 million, down from $56.6 million in the same quarter a year ago. Earnings per share were 54 cents, down from 80 cents per share in the third quarter of 2013.
When adjusted to account for SHFL, Bally's earnings per share was $1.06.
Revenue for quarter increased 20 percent to $285 million.
Bally Technologies CEO Ramesh Srinivasan said the Bally and SHFL sales, services and product development teams were integrated since the merger was completed. He said the company's annual cost savings through the integration of SHFL into Bally was targeted at $40 million.
"While more work remains to be done, we are off to a terrific start and are tracking ahead of our synergy targets," Srinivasan said.
Bally reported earnings after stock markets closed Thursday.
Before the announcement, Eilers Research founder Todd Eilers said the company had a continued "strong" potential through its video lottery contracts with the province of British Columbia, Canada, and slot machine sales with casino operator Sun International.
Bally told investors the company shipped 1,025 video lottery terminal games into Illinois during the quarter.
Bally announced this week two separate slot machine systems sales to Boyd Gaming Corp., and the Australian Leisure and Hospitality Group.
In a statement, Bally said its revenue from slot machines in which it shares in the profits with casino operators were roughly 51 percent of the company's overall quarterly total.
Eilers said his company's recent survey of slot machine floor managers, which it conducts with Fantini Research, found a high degree of support for Bally's games and machine designs.
Contact reporter Howard Stutz at hstutz@reviewjournal.com or 702-477-3871. Follow @howardstutz on Twitter