Allegiant Air starts work on Florida training center similar to Las Vegas'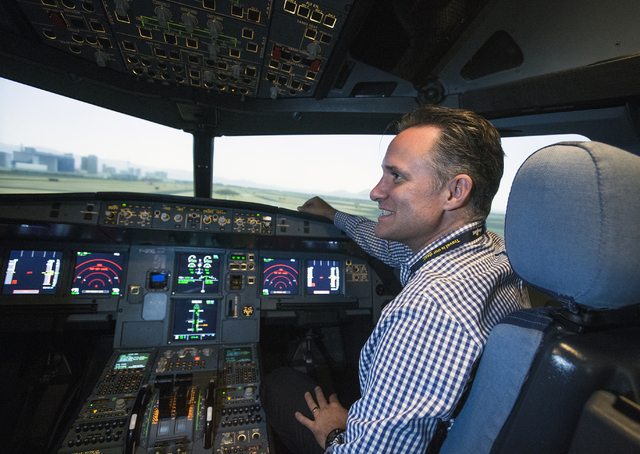 Allegiant Air started construction Thursday on a 43,000-square-foot training center in Sanford, Florida, that will complement a similar facility that the company operates in southwest Las Vegas.
The $24 million training center, set to open in early 2017, will be equipped with a flight simulator, classrooms and mock-ups of McDonnell-Douglas MD-80 and Airbus A320 jetliners, Allegiant executives said. About 150 pilots, 500 flight attendants and 100 mechanics are expected to be trained at the new facility annually.
The Florida training center will be more than double the size of a 17,500-square-foot facility that opened last year in Las Vegas, equipped with classrooms, faux plane cabins and two Airbus A320 simulators.
Executives from the Las Vegas-based budget carrier don't plan to reduce the company's local presence by opening a training center in Florida, where roughly 60 percent of Allegiant's flights pass through, said Jude Bricker, the company's chief operating officer.
"We're spending a lot of time moving people across the country to come to this facility, so we needed more training capacity, we decided to bring it to where the employees are at," Bricker said Thursday during a tour at the Las Vegas training center. "We want to bring the training to where it should be, without degrading the quality of our operations."
Contact Art Marroquin at amarroquin@reviewjournal.com or 702-383-0336. Find @AMarroquin_LV on Twitter.