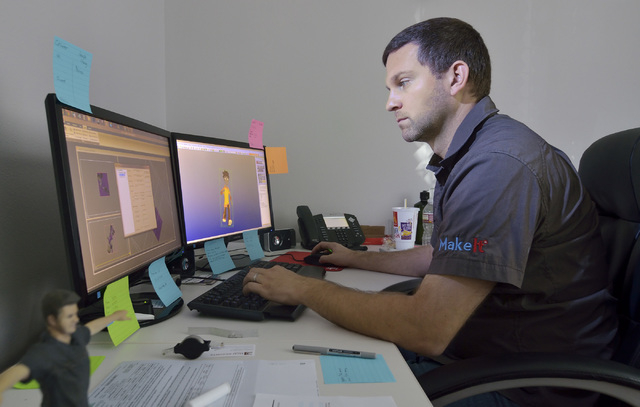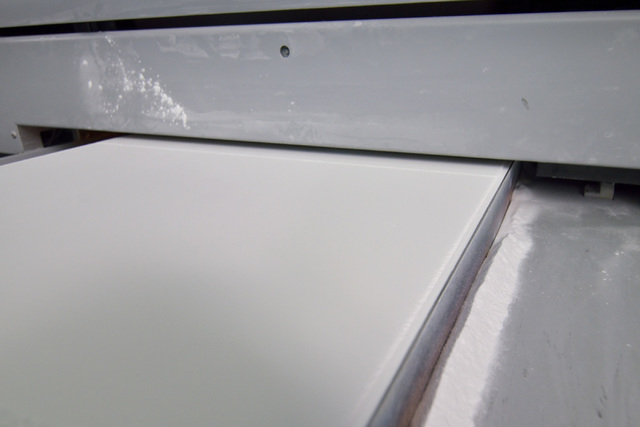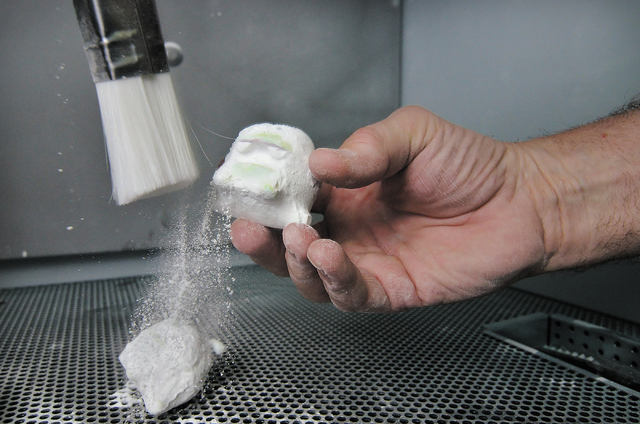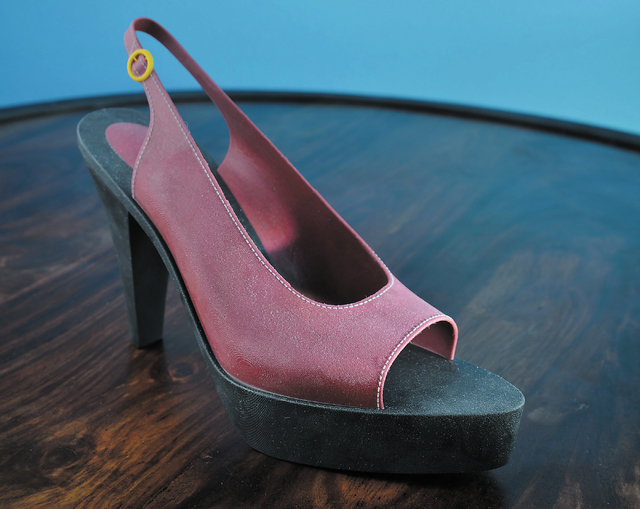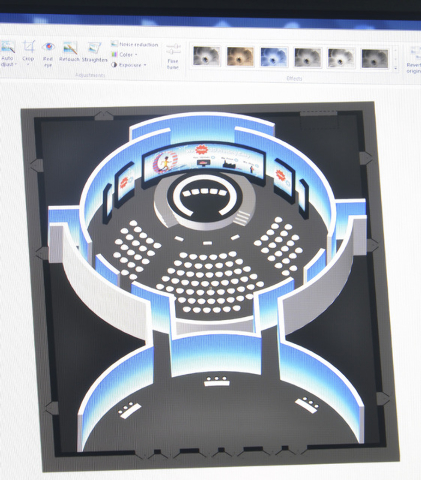 G
uns! Rocket engines! Just about anything!
We hear a lot about 3-D printers and what they can create, but how accurate are those claims?
Not very, said Mike Emminger, co-owner of MakeIt 3D Printing in Las Vegas.
Although guns can be printed, they're impractical.
"It'd probably explode on the first, second or third shot," Emminger said.
The $2,500-range desktop versions of 3-D printers, such as Makerbot, can't handle the complicated designs, and even large, more costly machines can't print guns that work. Printed guns might discharge once, then shatter or deform beyond use.
Still, 3-D printing has plenty of real-life uses, and at least one Las Vegas shop is using its capability.
3-D printing is an additive manufacturing process that makes solid, three-dimensional objects based on digital models. Models are printed in a single piece and are colored by dyed binding agents as they are printed, meaning they are finished in full color, or even clear, without painting. Often, larger objects are printed hollow to save materials costs.
3-D printing can cost anywhere from $10 to tens of thousands of dollars and is especially useful for design testing, one-offs or small-scale manufacturing.
If hundreds or thousands of items are needed, traditional molding and manufacturing are typically more affordable. But if only a few models are needed, 3-D printing is faster and cheaper.
"It can shorten up your time frame a lot," Emminger said. "In business, time is money."
Last year, 3-D printing earnings totaled $2.2 billion, up 29 percent from 2011, reported Wohlers Associates, a Fort Collins, Colo., 3-D printing consultancy.
Emminger and his son, Peter Emminger, run MakeIt 3D Printing, believed to be the only commercial 3-D printing shop in Las Vegas.
The Emmingers began their 3-D printing careers with the purchase of a $2,000 Makerbot home printer. They made nuts and bolts and chain-link models but wanted to expand beyond plastic models.
They upgraded to the commercial grade 3D Systems Projet 660, which prints using a powder composite. With it, they've created hundreds of projects, ranging from shoe prototypes to mechanical engine parts to desktop art.
The family company makes products for a range of clients, from architectural models for design students and professionals to functioning product prototypes for engineers to art pieces.
Clients include Skechers footwear, the Las Vegas Convention and Visitors Authority and some high-profile customers they can't disclose. Customers place orders from as far as Lithuania and France.
The company accepts projects at any stage, from clients who have finished computer models and just need objects printed, to customers who have nothing more than a napkin sketch of their idea.
"3-D printing is actually technology that's been around for a while but is just coming into the public's knowledge and frame of reference," Mike Emminger said.
Contact reporter Kristy Totten at ktotten@reviewjournal.com or 702-477-3809. Follow kristy_tea on Twitter.