Banks find complications remain for financing marijuana businesses
February 24, 2014 - 7:00 am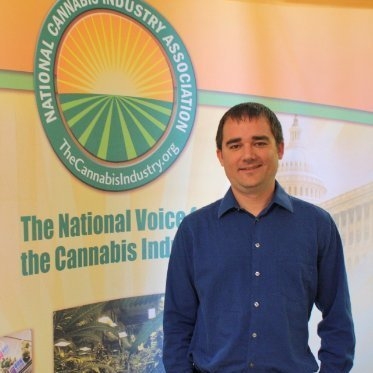 For marijuana dispensaries lining up to do business in Southern Nevada, paying your employees in cash is difficult and comes with lots of complications. But, financial institutions will not do business with marijuana firms, even in states where it has been approved.
Bank and credit unions, both large and small, say legal marijuana businesses on a state level are still illegal under federal law. But with the growth of legal medical and recreational marijuana sales on the state level, federal regulators have issued guidelines to allow access to banking.
So if dispensaries open in Clark County this year, their owners or managers will not be driving around Las Vegas with envelopes stuffed with cash to pay the bills.
Aaron Smith, co-founder and executive director of the Denver-based National Cannabis Industry Association, said medical marijuana dispensaries have had a difficult time operating as a cash-only business.
He said some dispensaries have been able to form banking relationships, still others have had to create staffing or consulting firms so that the company has a bank account. Smith said no "legitimate business" should be forced to manage its payroll taxes, utility bills and licensing fees entirely in cash.
Although there are new guidelines, financial institutions need to be convinced that they will not be prosecuted should they open accounts for marijuana businesses.
Most national and regional banks are cautious out of fear they could lose their charter, attract unwanted attention from regulators and even risk prosecution for money laundering.
Frank Keating, president and CEO of the American Bankers Association in Washington, D.C., said he appreciates the efforts by federal regulators to issue the guidelines, but that "doesn't alter the underlying challenge for banks."
"As it stands, possession or distribution of marijuana violates federal law, and banks that provide support for those activities face the risk of prosecution and assorted sanctions," Keating said.
Under the guidance issued Feb. 14 by the Treasury and Justice departments, banks must review state license applications for marijuana customers, request information about the business and develop an understanding of the types of products to be sold.
They must also monitor publicly available sources for any negative information about the business. The guidance gave banks about 20 "red flags" that may indicate a violation of state law, including if a business receives substantially more revenue than its local competitors.
Financial institutions need to monitor for cash deposits that are out of line with what the business is reporting for federal and state tax purposes, or experiences a surge in activity by third parties offering goods or services.
The banks also need to file "suspicious activity reports" on their marijuana clients, designated "marijuana limited" for those believed to be complying with the federal government's guidelines, or "marijuana priority" for those the banks have questions about.
"Marijuana termination" is for those believed to be engaging in criminal activity, according to a seven-page outline provided by the Financial Crimes Enforcement Network, a bureau of the Treasury Department.
"They all have the guidance and each bank will individually choose what it wants to do," said Bill Uffelman, president and CEO of the Nevada Bankers Association.
Both Wells Fargo and Bank of America, with 131 branches combined in Southern Nevada, have chosen not to bank marijuana businesses.
"We are reviewing the guidance issued by the U.S. Treasury and the deputy attorney general's memorandum," said Tony Timmons, a Wells Fargo &Co. spokesman in Las Vegas.
Timmons said it is Wells Fargo's policy "not to bank marijuana businesses, based on federal law, under which the sale and use of marijuana is still illegal."
T.J. Crawford, a Bank of America spokesman, said the bank had no comment on the guidelines issued by federal banking regulators.
Still, business owners and industry advocates see the federal guidelines as an opportunity to create a legitimate industry that in the past has lost bank accounts, and struggled to pay employees and their taxes.
"It provided a road map for banks to do business with our industry," said Smith of cannabis association. "It is a huge step forward. I know some of the larger financial institutions won't do business with the marijuana industry."
Smith expects regional banks or credit unions "to be eager to move into the industry." "This is one, if not the fastest, growing industries in the country," Smith said.
According to San Francisco-based ArcView Group, a market research firm, the legal cannabis industry will produce $2.57 billion in revenue in 2014. Smith said legal marijuana will be a $10 billion business by 2018.
The economic development is being driven by dispensaries, cultivation and labs, all approved by the Nevada Legislature last year and by voters in a 2000 constitutional amendment.
Twenty states and the District of Columbia have laws legalizing marijuana in some form.
So far, only Washington state and Colorado have legalized marijuana for recreational use, while other states permit medical marijuana sales.
Nevada's medical marijuana regulations seem to be rounding into shape in Southern Nevada with Las Vegas and Clark County laying the groundwork for dispensaries in their respective jurisdictions. Henderson has banned medical marijuana establishments until July, and North Las Vegas has yet to present an ordinance.
Applicants face a complicated selection process, according to several lawyers in Las Vegas.
"I think it will take some of the jurisdictions a little longer to get on board," said Melissa Waite, a partner at Jolley Urga Woodbury &Little. "I'm very optimistic and hopeful that once they take the time to really examine it, the revenue it can produce … filling up vacant locations in their jurisdictions … they'll start inviting these businesses in and be a little more accommodating."
But right now, Waite says, it's a "tricky endeavor," with caution being displayed by Las Vegas officials, Henderson having a moratorium and North Las Vegas indicating, "they are not really ready to move forward yet."
"Clark County is clearly the leader in taking the most aggressive position … making it very attractive," Waite said. "It is possible that all of these (40) licenses will end up in Clark County."
Both Waite and Nicolas Wieczorek, managing partner with Morris Polich &Purdy in Las Vegas, said operators run risks in every jurisdiction they operate in.
"We advise clients about the potential risk factors associated with the business," Wieczorek said. "One of those risks factors is you could go to jail. Everything is in flux."
Waite agreed, saying potential business owners need to have "their own comfort level that Nevada is going to operate this in a way that the federal government will find suitable."
Despite its growing acceptance on a state level, lawyers are walking a bit of a tight rope when it comes to advising individuals or corporate clients whether to get involved with marijuana-related businesses.
Wieczorek said attorneys who counsel clients could be violating ethics rules by advising clients to violate federal law. Wieczorek said the state bar is working on a rule change to give attorneys the "flexibility to have these conversations with their clients."
Wieczorek expected the new "ethical standard, which is still in the drafting stage," to be issued later this year.
Contact reporter Chris Sieroty at csieroty@reviewjournal.com or 702-477-3893. Follow @sierotyfeatures on Twitter.