Barrick Gold founder Peter Munk dies at age 90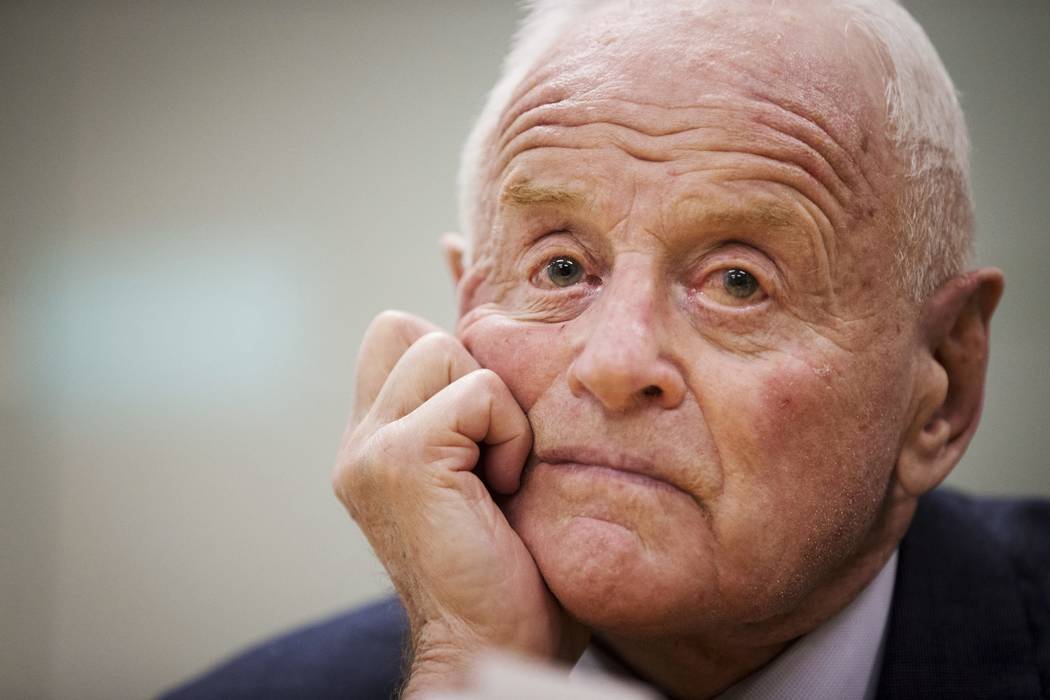 TORONTO — Peter Munk, a Canadian immigrant who founded Barrick Gold and turned it into the world's largest gold producer, died Wednesday. He was 90.
Daughter Nina Munk said her father died at his Toronto home of natural causes.
Munk founded Barrick in 1983 and built it into the world's largest gold mining company. Barrick now has 10,000 employees on five continents. That number includes 3,000 employees in Nevada, according to the company's website.
In 1986, Barrick bought an underperforming mine in Nevada. Others didn't see the potential, but Munk struck it big, and that mine became one of the company's core mines, producing more than a million ounces a year. Ten years later, Barrick established itself as the world's biggest gold producer after buying miner Placer Dome for $10.4 billion.
Munk was one of Canada's most significant philanthropists and donated nearly $300 million, including a $100 million donation last year to Toronto General Hospital, the largest single gift ever made to a Canadian hospital.
He created the Munk School of Global Affairs at the University of Toronto and founded the Munk debates, which brings the world's top intellectuals to Toronto for debates.
He was born in Budapest in 1927 and fled Hungary with his family in 1944 amid World War II. He arrived in Toronto with nothing but a suitcase.
Munk started his first company while a student at the University of Toronto, employing students to sell Christmas trees outside supermarkets. He graduated with a degree in electrical engineering and founded a successful stereo console business that gained endorsements from Frank Sinatra and Oscar Peterson. He also built a hotel empire in the South Pacific and developed a marina for super yachts after buying a port in Montenegro.
"He was a great Canadian. He did much for our economy in many different ways and left a large legacy," Canadian Prime Minister Justin Trudeau said in Parliament.
Munk was named a Companion of the Order of Canada, the country's highest civilian honor in 2008. He was also among 18 global business leaders chosen to be included on the New York Stock Exchange Wall of Innovators last year.
"Although he began his life in Canada with very little, Peter ends his stay on earth as a Canadian icon, admired and revered for his outstanding success in business and leadership that benefited this country in so many important ways," former Prime Minister Brian Mulroney said in a statement.
Toronto Mayor John Tory said Munk was one of Toronto's most generous and accomplished residents.
"Peter Munk was a business legend. But more importantly, he was a legendary good citizen. With his wife, Melanie, he donated millions to better education and health care for other Canadians," Tory said.
Munk is survived by his wife of 45 years; children Anthony, Nina, Marc-David, Natalie and Cheyne; and 14 grandchildren.