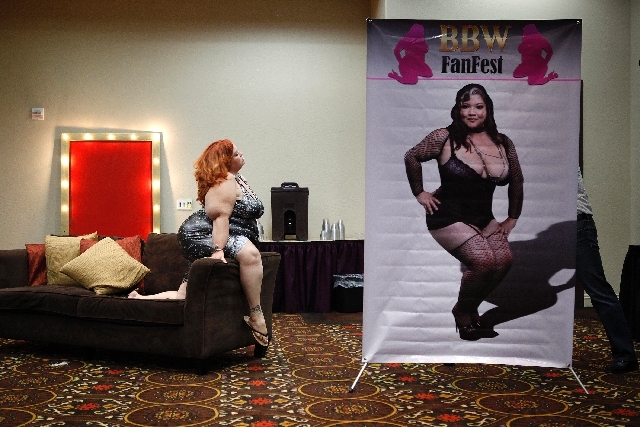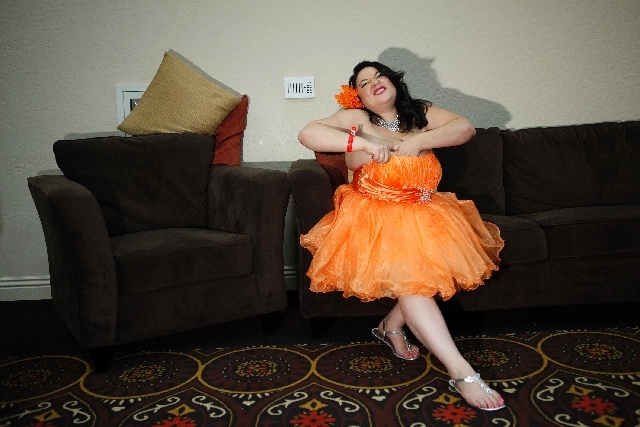 It's all about big, beautiful women this weekend.
As America embraces a growing population with growing waistlines, Las Vegas trade show producer Kari Anthony is building a niche convention business by encouraging larger women to embrace their curves.
Through Sunday, the who's who of the large ladies segment of the adult industry will be in Las Vegas for BBW Fanfest 2013, a meeting akin to the Adult Video News' annual trade show but limited to big women and those who love them. About 300 models and fans are expected to attend the daytime trade show, Sunday pool party and tonight's awards show that rewards everything from fan favorite to studio of the year.
The events at the Tuscany are open to the public, with tickets from $25 to $149.
The BBW Fanfest is using 30,000 square feet at the hotel, including several meeting rooms, a main event room and seminar space. The driving force of the fanfest is Anthony, a former adult film actress and website model from Florida. She moved to Las Vegas in 2012 to better plan the event year-round.
The first Fanfest was financed by a private investor whom Anthony described as a "man who adores women with curves." The man, Anthony said, maintains a lot of close relationships with women in the adult industry and noticed a gap in the market: There were no events geared to people who like larger women.
"There really was none. We're not really widely accepted or recognized," Anthony said.
Thus, the BBW Fanfest was created.
The fest started out much smaller in scope, but Anthony, a self-described control freak, took over after being hired as a marketing director.
"I just saw so much potential," she said.
Anthony and her business partner, Desiree Divine, have spent $35,000 putting together this year's event. The original investor is no longer involved.
"If we're lucky we'll break even this year. It will be awhile before we start profiting," Anthony said.
But the fans are coming from across the United States and from the United Kingdom, Sweden, Germany, Canada and Australia.
Anthony said she wants to make the event more diverse and not just focus on the adult industry: Eventually she would like "regular" large women to come and learn about self-empowerment and embracing those curves.
To help get the word out about her big-girl brand, Anthony is using social media and encouraging everyone interested or involved with the show to use the same hashtags: #BBWFanfest2013 and #BBWFanfest2013awards.
"I think it's extremely important. A lot of people monitor all of the stuff that's posted," Anthony said.
While fulfilling, producing a trade show is not without challenges, especially when it comes to keeping models happy.
"It's like Miss America times 10," Anthony said. "You've got all these competing personalities, and everybody wants to be No. 1 and get the most attention."
On the trade show floor Anthony will be highlighting the hottest industry trend, webcams, with a live stream all weekend of BBW Fanfest.
"You get to see what you get to see. Good luck," Anthony said.
And if you can't see enough over the weekend, a sister event, Well Rounded BBW starts Monday and runs through Aug. 4 at the Plaza.
Contact reporter Laura Carroll at
lcarroll@reviewjournal.com or 702-380-4588.
Follow @lscvegas on Twitter.