Bigelow plans to grow in North Las Vegas with $158M in tax abatements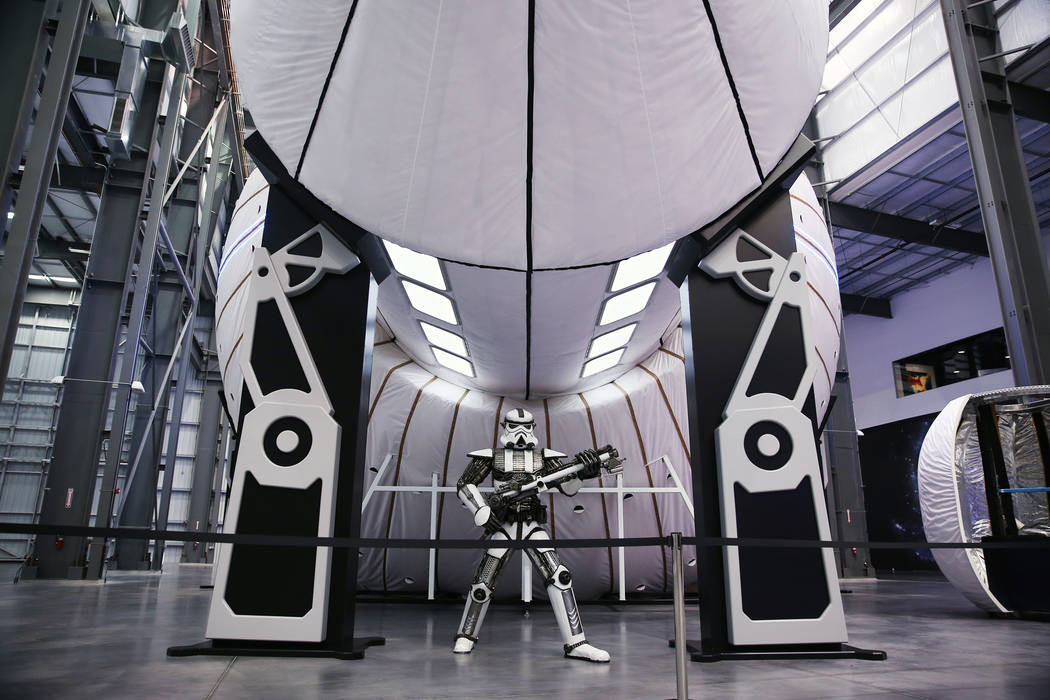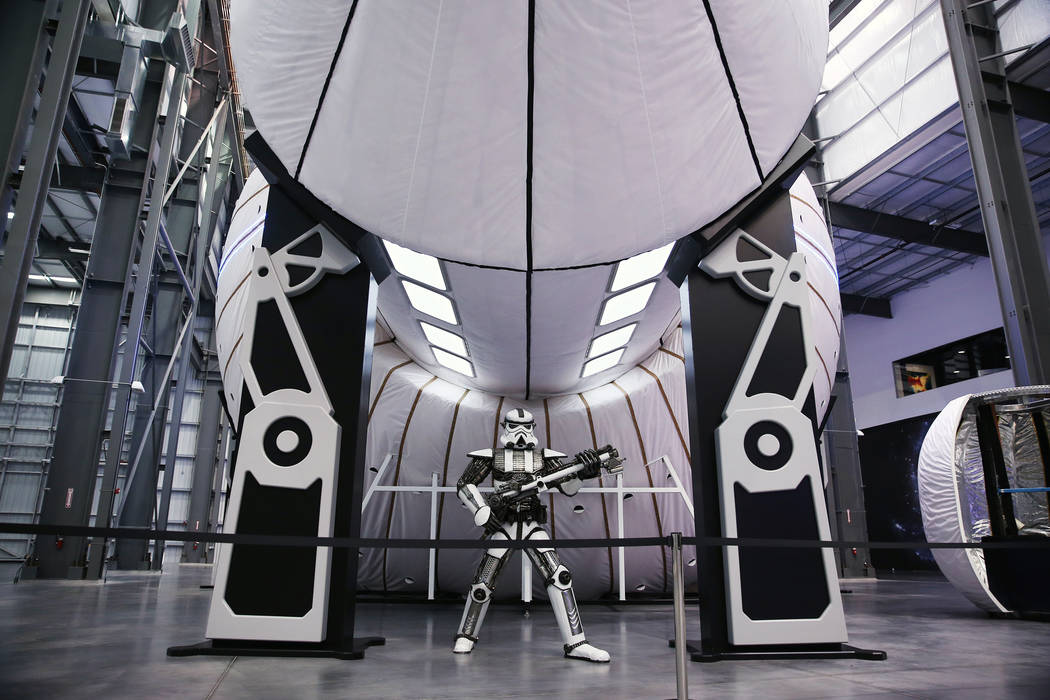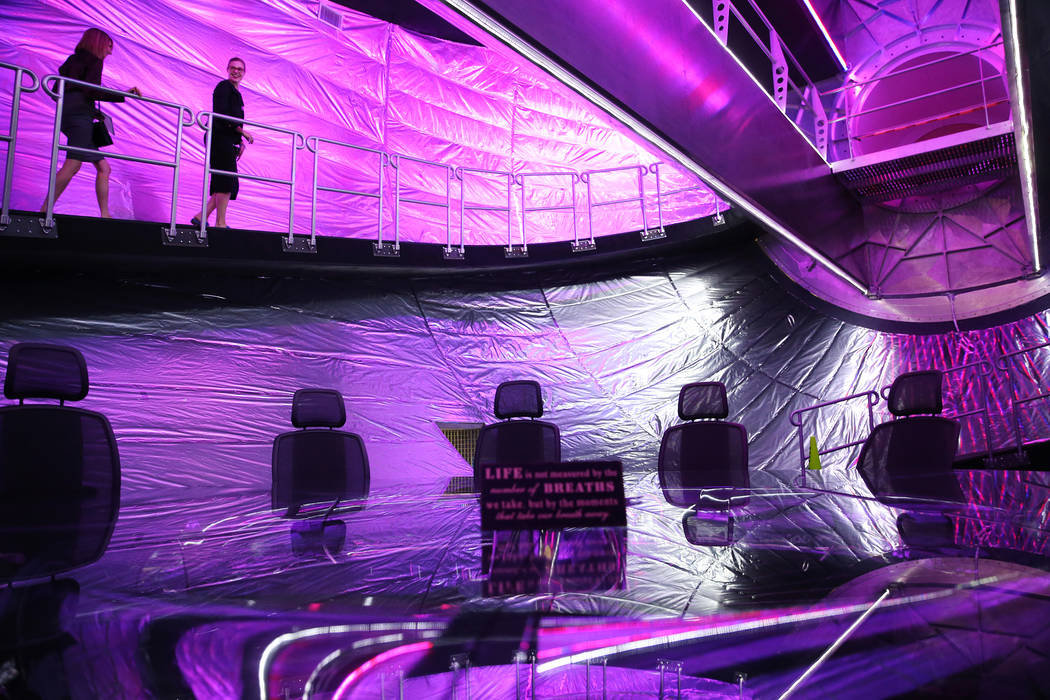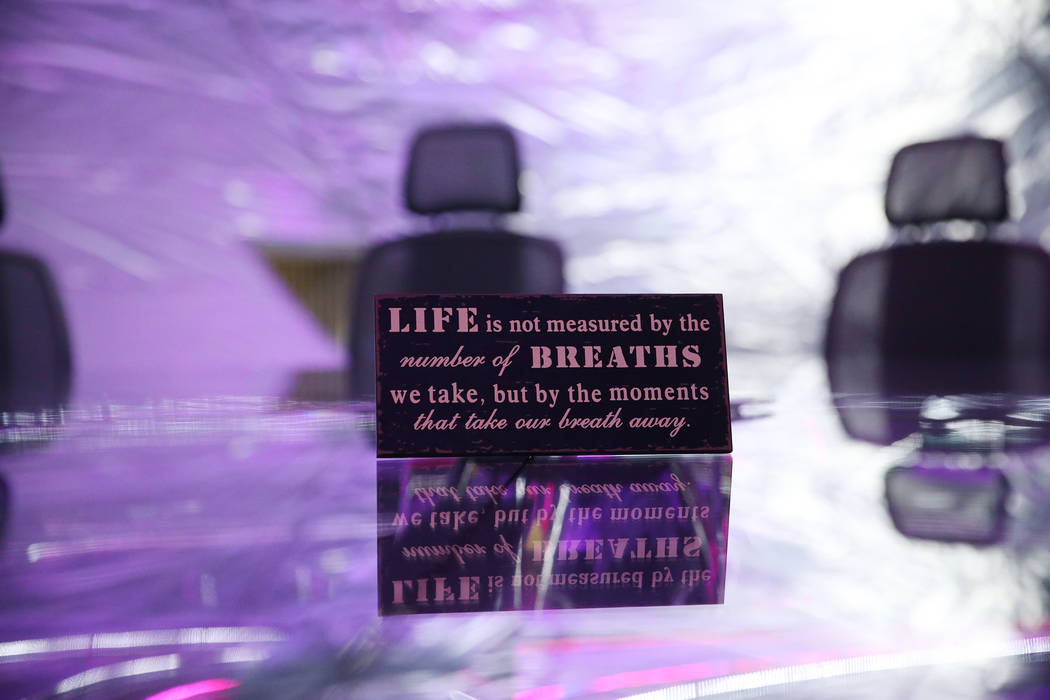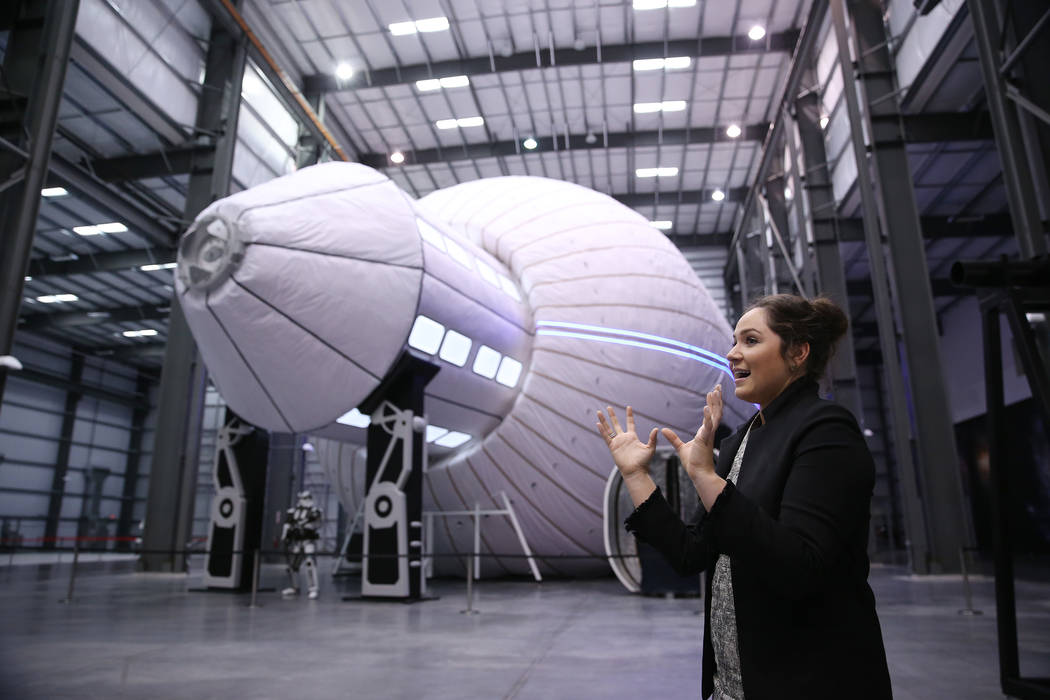 In the summer of 2007, Blair Bigelow's name was sewn onto the exterior of the Genesis II spacecraft shortly before it was launched into space. Eleven years later, the name is still floating up there along with the rest of Genesis II, but it won't last for long; the spacecraft just passed its half-life and is slowly beginning its descent back toward Earth.
As vice president of corporate strategy at the namesake company founded by her grandfather, Bigelow hopes to see the company launch more spacecraft in the future with the help of tax abatements. Maybe more that carry her name.
Bigelow Aerospace, a space technology company that manufactures and develops space station modules, is considering expanding its current operations in North Las Vegas through about $158 million in tax abatements, which were approved Wednesday by the Governor's Office of Economic Development. The expansion is slated to help the company's newest project: the development and manufacturing of its flagship spacecraft, the B330.
Floating in space
The autonomous, stand-alone space station can house up to six crew members at a time. Bigelow said tax abatements will help the company invest in additional staff and equipment for the B330 project. She said the development of the space station requires millions of dollars in equipment and machinery, including laser cutters. "We've been expanding for a while now," she said. "The more that we can benefit, the more we can put back into the company."
Bigelow Aerospace has already successfully launched three spacecraft. Genesis I and II were launched into orbit in in the mid-2000s, and the Bigelow Expandable Activity Module, or BEAM, was carried up by SpaceX in 2016 and is attached to the International Space Station.
Nevada "is not known for its space program," Bigelow said. "We're hoping that someday that's not the case. … We're working on things right now that are potentially really exciting. If we're successful, we could be a company that helps change the image of Nevada."
Impact on Nevada
The company plans to invest nearly $6.6 billion over the next 20 years. The investment is estimated as $51 million in equipment and over $6.5 billion in aviation parts.
Through the $158,724,438 awarded in abatements, the company plans to hire five employees over the next year of operations, 30 over the next five years and 100 over the next 10 years. Bigelow said they are looking to hire engineers and scientists, and would pay an average hourly wage of $25. Bigelow has a 160-person team.
"We're a small company trying to achieve something relatively significant," Bigelow said.
As Bigelow Aerospace continues to grow, it could have a positive impact on the local workforce and economic diversity, said Jared Smith, chief operating officer of the Las Vegas Global Economic Alliance.
"This sector has the potential to develop into one of the major drivers in our economy, as its continued expansion is helping to bring more companies to Southern Nevada," Smith said via email. "There are also opportunities to expand this sector into our education … This would lead to a more educated, higher skilled and higher paid aerospace workforce coming out of our market."
The company estimates it will have new tax revenue of about $98.8 million over the next 20 years.
"That is a fabulous outcome," Gov. Brian Sandoval said at the GOED board meeting Wednesday. "To have a resource and a company like this in North Las Vegas is really great for the state."
According to Bigelow, the company has nowhere to go but up.
"Space is something that is universally liked. It requires a lot of skill sets, especially in the commercial space industry," she said.
Approved abatements
In other action Wednesday, GOED approved more than $6.8 million in tax abatements for G4 Works, a subsidiary of Allegiant, in return for more than $4 million in new tax revenue.
The company is considering establishing an aircraft maintenance and distribution center in Southern Nevada that would house aviation parts and tools necessary to keep Allegiant aircraft flying. The company would hire seven employees in the first year at an average hourly wage of $20.52.
Contact Bailey Schulz at bschulz@reviewjournal.com or 702-383-0233. Follow @bailey_schulz on Twitter.