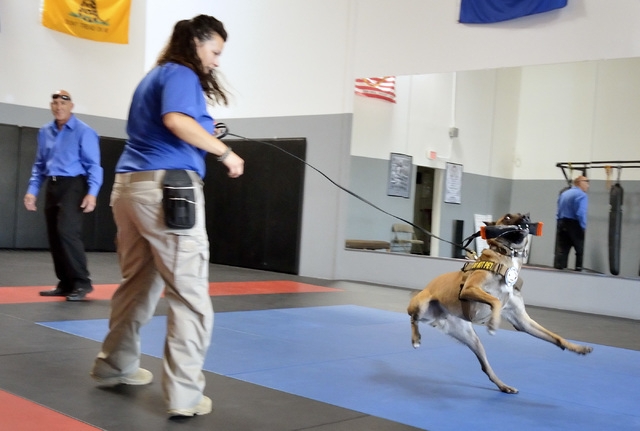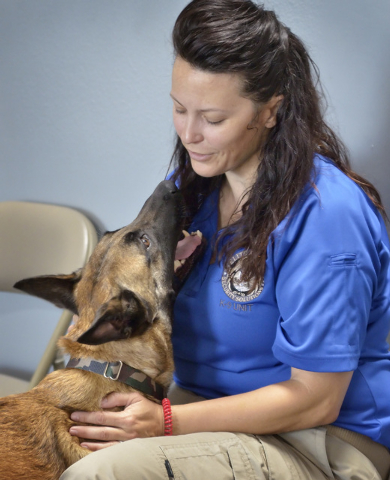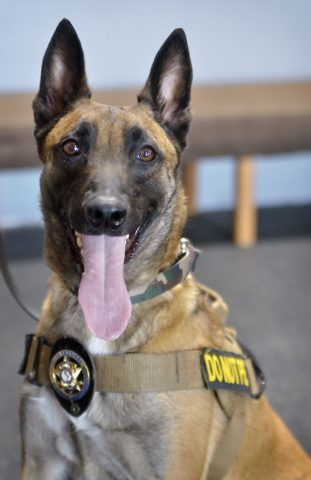 It took a disaster a continent away to reshape Elite Tactical Security Solutions.
The company launched in 2010 to provide security patrols for commercial buildings and personal protection for high-profile corporate executives.
But when co-owner Richard Diaz watched coverage of the Boston Marathon bombing in April 2013, he found an urgent, new mission.
"The biggest thing I remember is the picture of the little boy (who died in the attack), and the bomber leaving the backpack at the scene," Diaz said. "That still gives me chills. I just thought if we could save one child, or one event, that would be our biggest achievement."
So Diaz and his wife and Elite co-owner, Mirabah, started up a K-9 division that's grown to eight dogs. The dogs train at the company's 2½-acre facility in southwest Las Vegas, where they learn to detect bombs and patrol public spaces for suspicious people and packages.
It hasn't been cheap — each dog costs $15,000 to $20,000 to procure — but so far, it's been rewarding both personally and professionally, Diaz said. The couple are big dog lovers who take some of their patrol pups home with them after-hours, and the animals, which command $75 to $100 an hour, have helped boost Elite's bottom line.
The company has provided canine security detail for two big, local conventions with more than 100,000 attendees, and most recently handled Memorial Day sweeps for several hotels and entertainment centers on the Strip and downtown.
"The most enjoyable part thus far has been watching the dogs work, and having the satisfaction of knowing that our dogs are there to help and protect people while they enjoy their time at the venue they're attending," Diaz said.
It's a second career wind for Diaz, a native Nevadan who's getting ready to retire from a 25-year career in public safety and opened his business to have "something to do." In its four years, Elite has grown from four full-time employees to 10, with a part-time, on-call staff that burgeons to as many as 60 people during special events.
His secret to growth in a recession? Grow only as you can manage it.
"We wanted a small company so we could focus on providing quality service. We wanted to grow little by little," he said. "My advice would be to start small, and concentrate more on personalizing and then diversifying your service to your customers' needs."
In addition to the K-9 patrols, Elite has a full self-defense training center for adults and children. Elite offers seminars in Israeli martial art Krav Maga.
At the rate Elite is growing, Diaz may soon have more customers to serve.
His main goal now is to staff up to around 10 dogs, and open K-9 centers on either end of the Strip that could respond to hotel-casino calls 24-7. He said he's hoping to get there by the end of 2015.
Contact reporter Jennifer Robison at jrobison@reviewjournal.com or 702-380-4512. Follow @J_Robison1 on Twitter.