Big plans for imploded Clarion hotel have yet to materialize
Updated August 14, 2017 - 6:17 am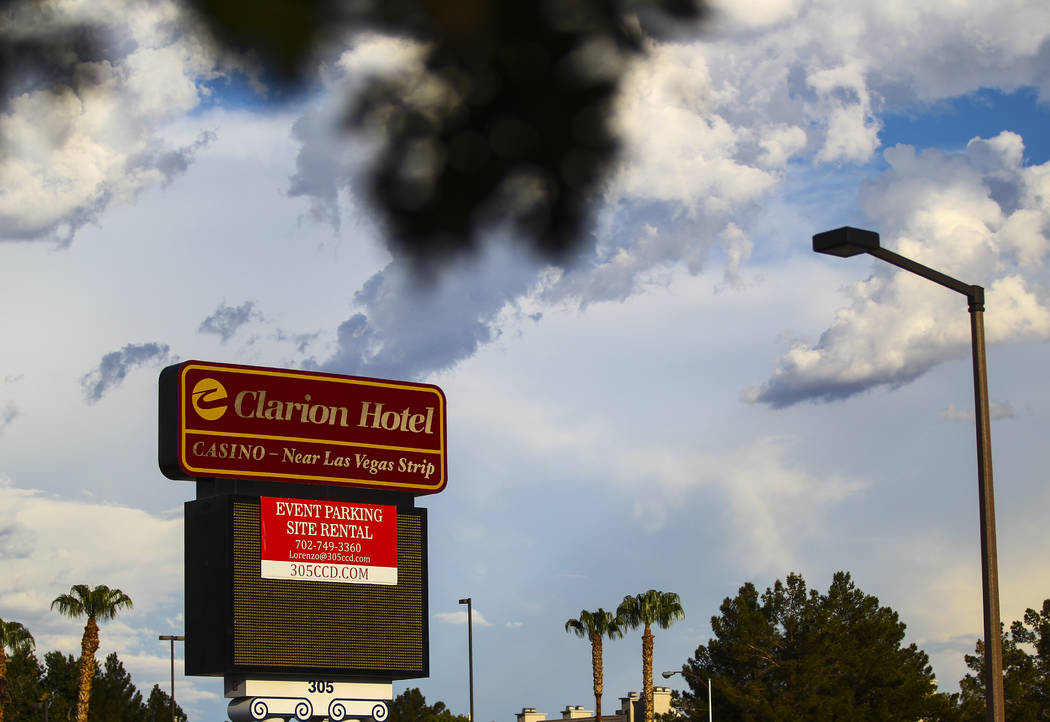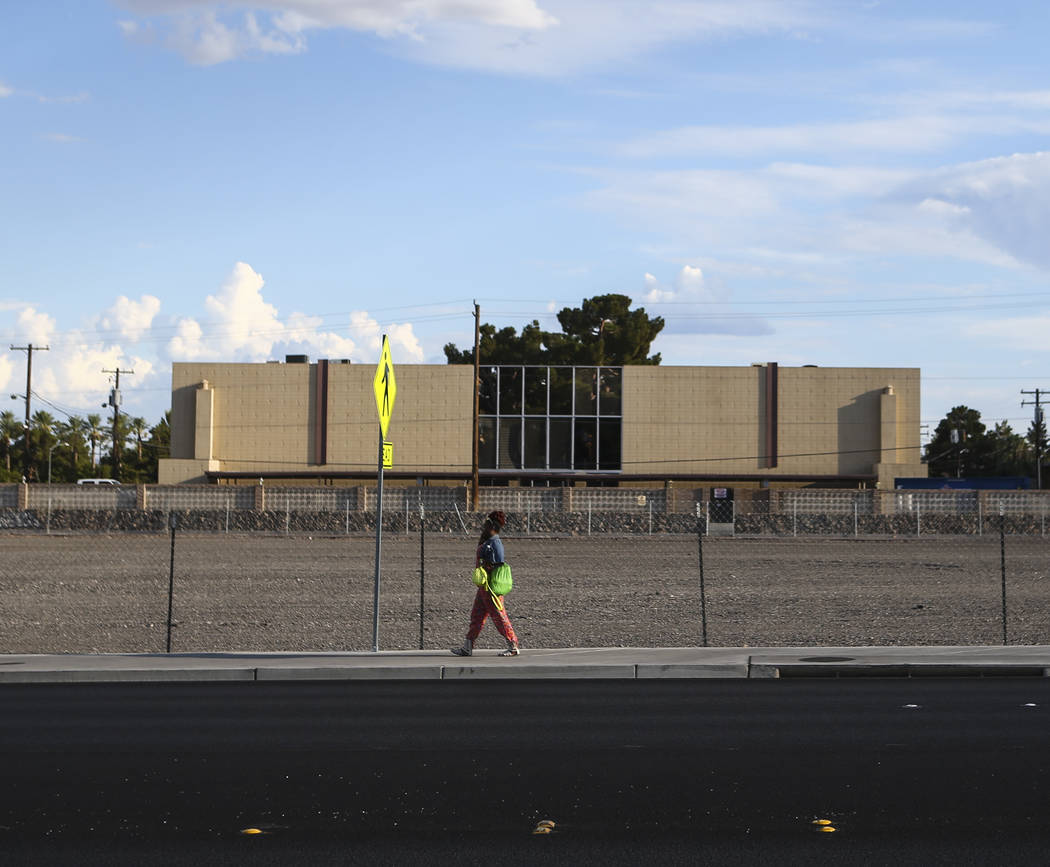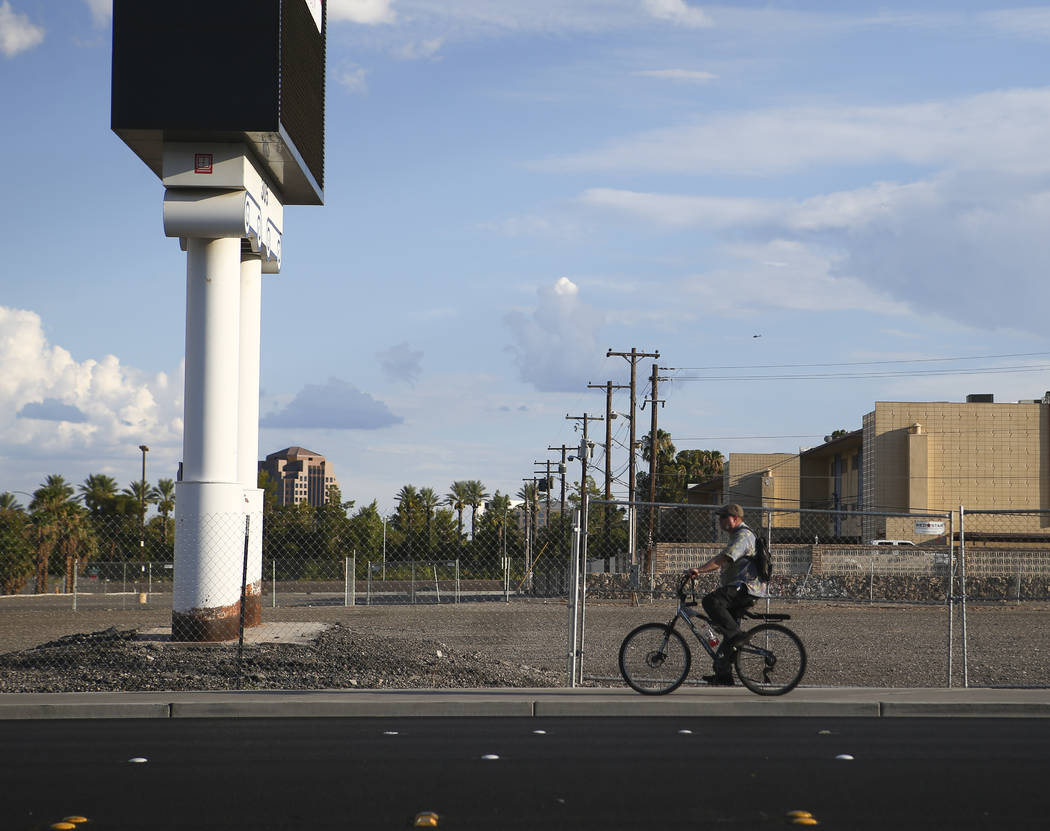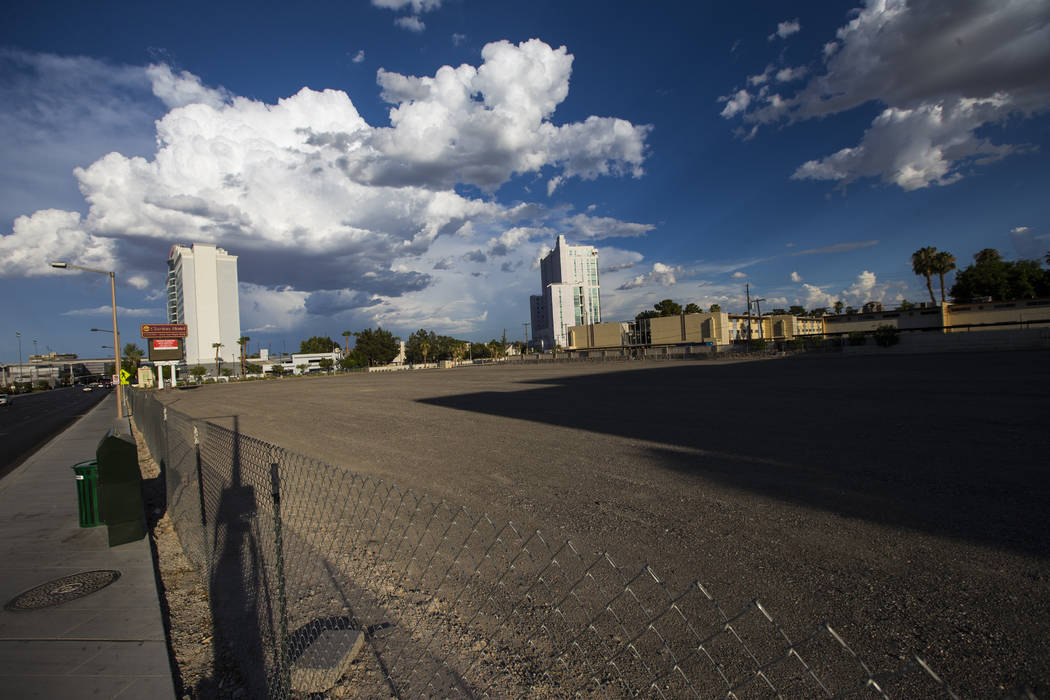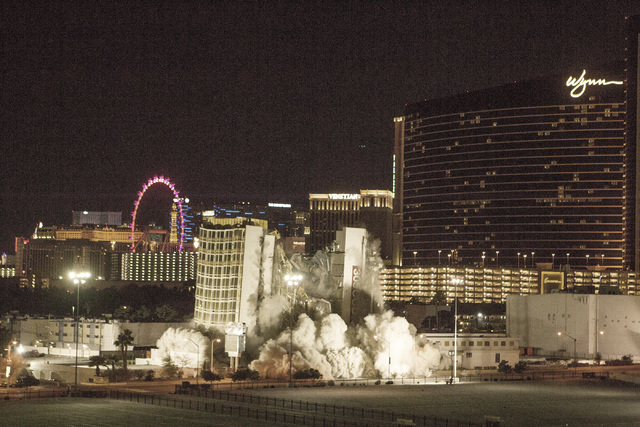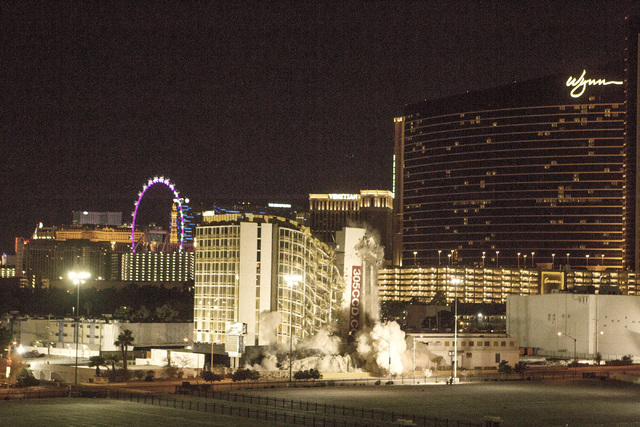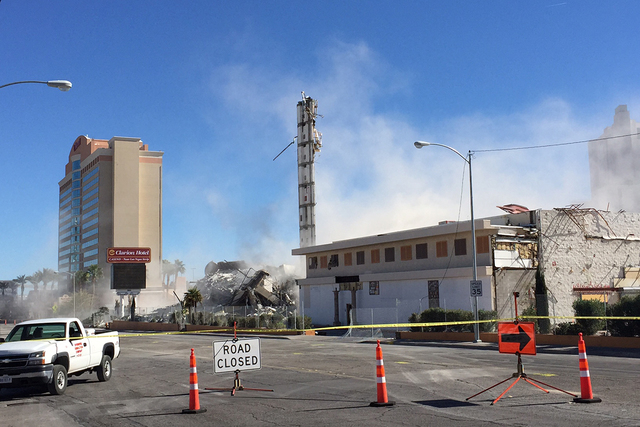 When Lorenzo Doumani imploded the Clarion hotel 2½ years ago, he had big plans for the site off the north Strip.
He talked of building a 60-story hotel tower. Today, no project plans have been filed yet, and the "Future" section of the property's website features a row of big, neon-pink question marks and a request to "revisit" for details.
The Clarion had a volatile past, marked by ownership and name changes, bankruptcy and foreclosure proceedings, and fizzled development ideas. The hotel was "absolutely disgusting" inside, Doumani says, and even his implosion didn't go as planned, as part of an elevator shaft survived the blasts and had to be pulled down with steel cables.
But a project might eventually come out of the ground, as the north Strip – the resort corridor's stumbling uncle who's just about to turn things around – is again showing signs that it will get its act together.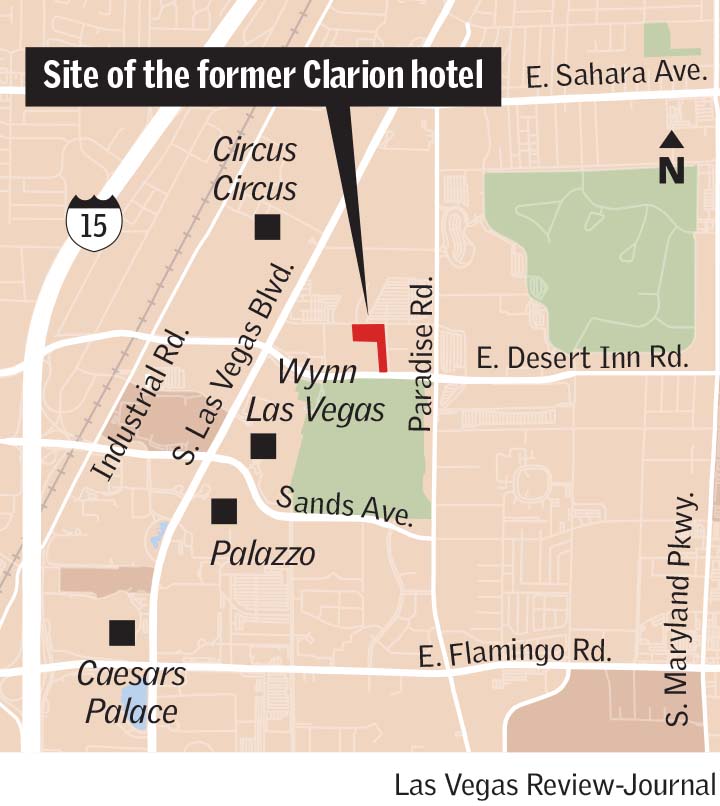 Developers of Resorts World Las Vegas, the delayed Chinese-themed megaresort and formerly mothballed Echelon hotel, say the project will open in 2020. The Las Vegas Convention and Visitors Authority in June issued final approval for a convention center expansion and renovation. And there are rumblings — again — that the Fontainebleau, the towering, unfinished monument to the recession, will get sold.
Doumani's site, 305 Convention Center Drive, is between Las Vegas Boulevard and the Las Vegas Convention Center. A sign for the Clarion still stands at the 6-acre property, with red-and-white banners advertising "event parking" and "site rental."
Rates run $15,000 a day at "peak convention" periods, $10,000 per day on weekends and holidays and $7,500 a day at non-peak times, according to the property's website.
In a phone interview Friday, the 54-year-old Doumani said that when he bought the Clarion, he figured he wouldn't get started on a project for at least two or three years. He said he's now hoping to start by the end of 2018 but that it's contingent on Resorts World's and the convention center's progress.
Logistically, it would be tough, to say the least, to build something with two massive projects underway right nearby, though he also wants to see that they're on the path to getting finished, as they would pump foot traffic and commerce into the area.
He said it's "premature" to outline his plans but that he's contemplating a nongaming project with a "hotel component."
Standing 12 stories with some 200 rooms, the Clarion wasn't particularly big, at least compared to the supersized hotels on the Strip. But, as shown in news reports, county records and court filings, the building's history was far from boring.
It opened in 1970, and over the years its names included the Royal Inn, the Paddlewheel, the Debbie Reynolds and the Greek Isles. After going bankrupt under the late actress Debbie Reynolds, it was purchased at auction in 1998 by, of all groups, the World Wrestling Federation.
The WWF laid out plans to demolish the hotel and build a 35-story, 1,000-room wrestling-themed casino, but it ended up selling the property in 2000.
In 2005, a New York developer said his group would buy the hotel, tear it down and replace it with a luxury condo complex and 1,000-room hotel. But the Chicago-based landlord said their dealings ended weeks earlier. and that a document – apparently a sales contract – the supposed buyer filed with the county was "an attempt to cloud title" and "part of a pattern of misrepresentations."
A developer bought the property in 2007 and filed plans to build a 1.4 million-square-foot project featuring two hotel towers with 780 rooms combined. But lenders filed court papers in 2009 to push the owner into bankruptcy, and the property was lost to foreclosure months later.
Doumani bought the hotel in 2014 and imploded it in February 2015. He said on Friday that the building "should have been condemned" – it smelled and had mold and asbestos – and that its only good attribute was its location.
"It needed to be blown up and started from scratch," he said.
Contact Eli Segall at esegall@reviewjournal.com or 702-383-0342. Follow @eli_segall on Twitter.
The Clarion hotel
— Built in 1970 and imploded in 2015
— Past names included Royal Inn, Debbie Reynolds and Greek Isles
— Past owners included World Wrestling Federation