Contractor suing developers of stalled Alon project on Las Vegas Strip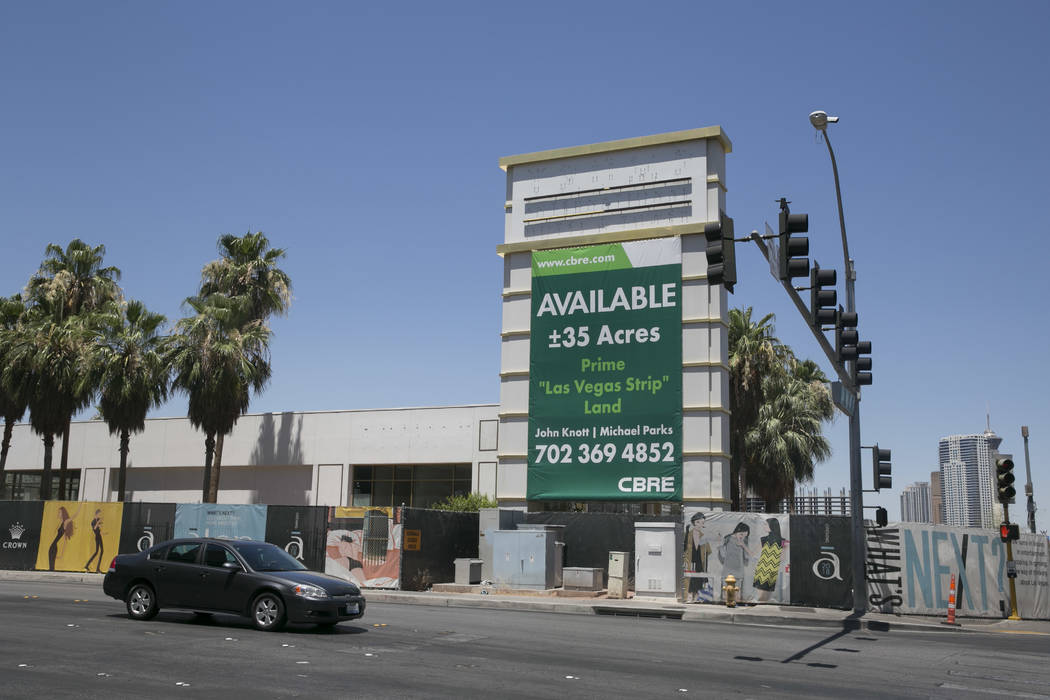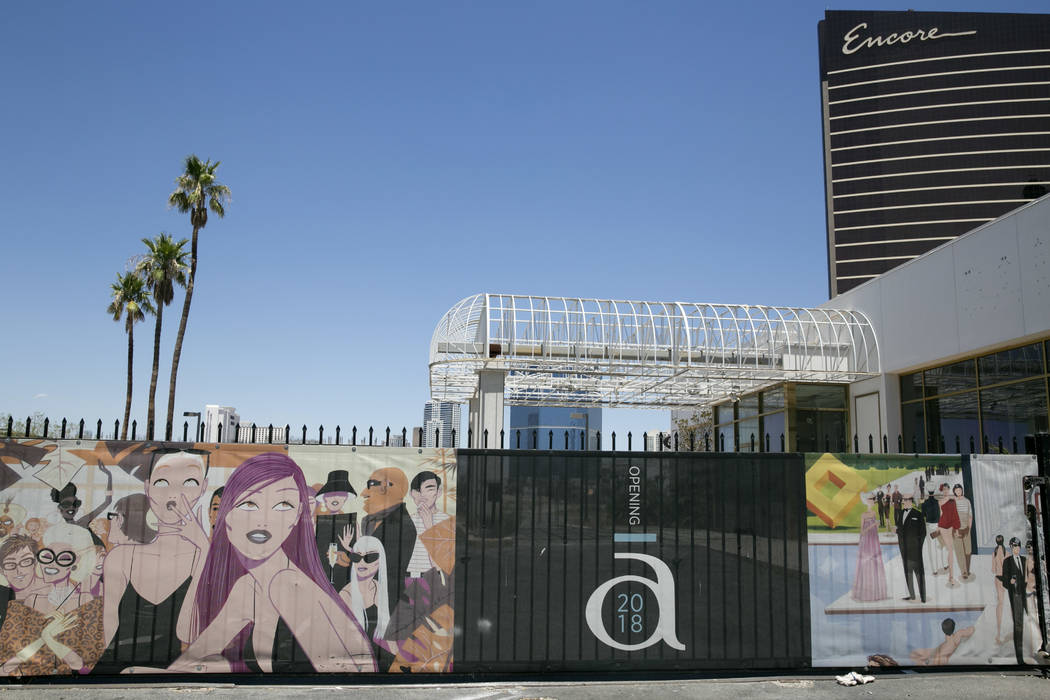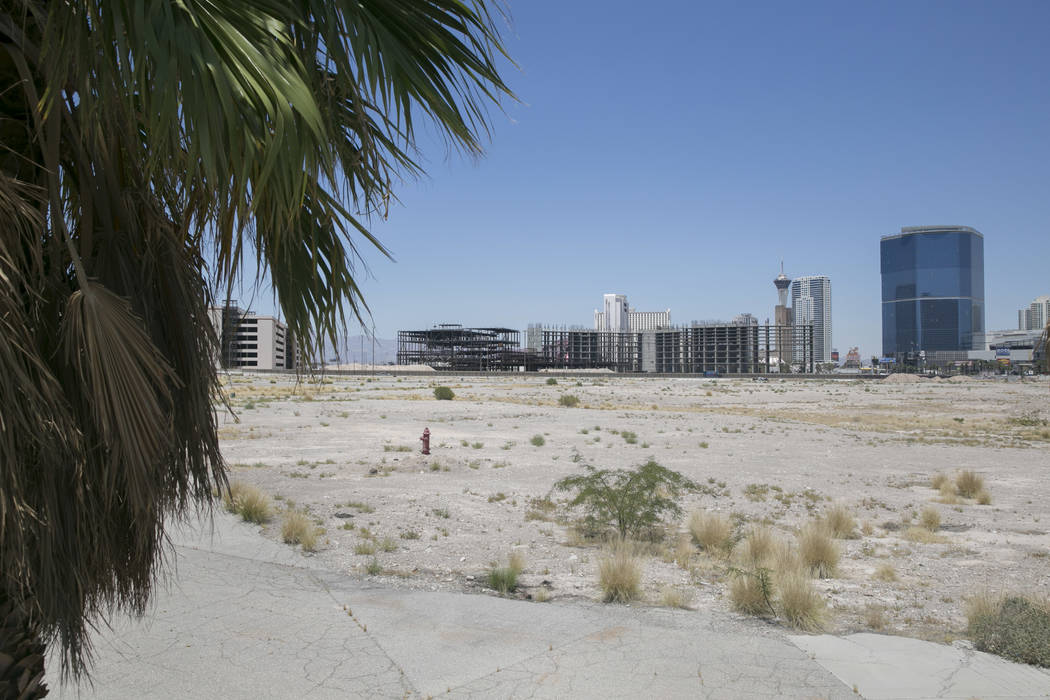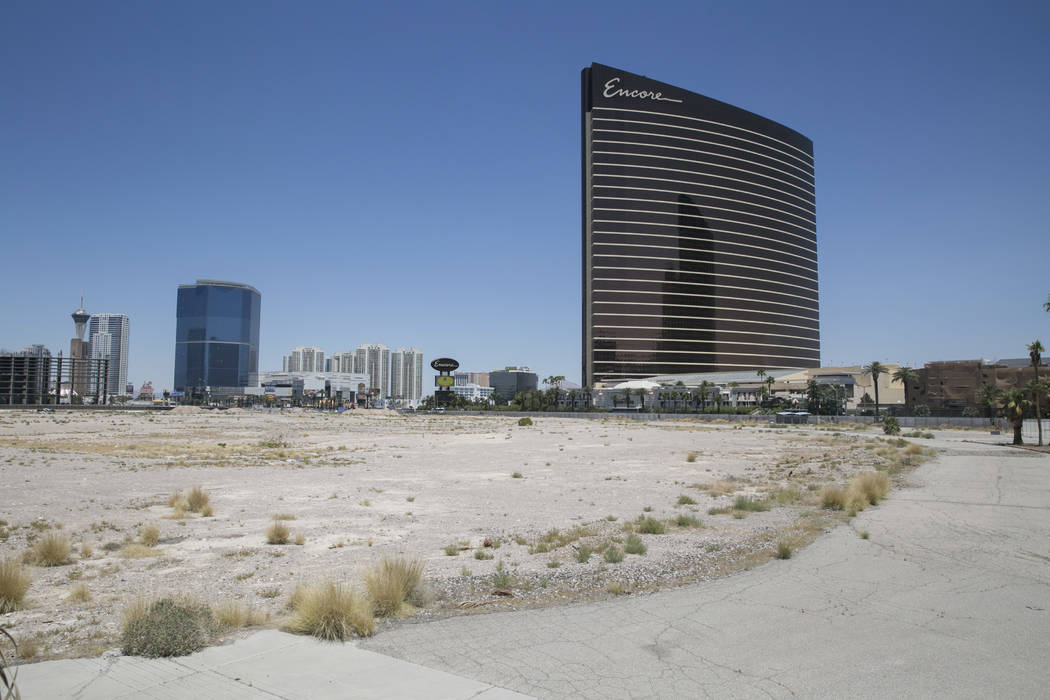 The Alon casino project is stuck on the drawing board — its main backer bailed several months ago, and the land is up for sale.
Now, a contractor is taking the developers to court in a dispute that seems poised to heat up.
YWS Design &Architecture sued the project's landowners in U.S. District Court in Las Vegas last month, in what appears to be the first lawsuit over the never-built hotel on the north Strip.
The firm alleged, among other things, copyright infringement, deceptive trade practices and breach of contract.
Australian billionaire James Packer's company, Crown Resorts, teamed with Los Angeles investment giant Oaktree Capital Management and former Wynn Las Vegas President Andrew Pascal on the 34.6-acre project.
YWS did not sue those companies by name, or any executives individually, in the May 18 complaint, instead targeting various holding companies.
YWS chief executive Tom Wucherer and his firm's lawyers at Greenberg Traurig did not respond to requests for comment.
Pascal, Alon's CEO, said in a statement Friday that the allegations are "baseless" and that YWS "grossly over-billed."
He added that his group is filing "our own counterclaims" and has "honored its obligations" to all of its partners and vendors.
The Elardi family, who owns part of the Alon site and leased it to the developers, could not be reached for comment. The family's Tishmar holding company was named as a defendant.
Alon would have filled the long-empty former site of the New Frontier. Israeli investors imploded that hotel a decade ago to clear space for a luxury resort called Plaza Las Vegas but never built it.
Packer's group acquired the property through foreclosure in 2014 and hired Wucherer's firm in 2015. But the developers began to fall behind on their payments to YWS in February 2016, the lawsuit claims.
The developers temporarily suspended design work in mid-2016. Two months later, they terminated the contract with YWS and "demanded payment" of nearly $500,000 from the firm, the suit alleges.
YWS filed a $3.4 million lien against the property last September, and the developers said they wanted it released so the two sides could enter mediation. The lien was lifted, and they met with a mediator in November.
But they didn't resolve the dispute,
and less than a week after the gathering, YWS refiled its lien, the lawsuit says.
Packer's group initially planned to break ground on a resort in late 2015, but he reportedly had trouble raising funds for Alon. Crown – the casino's main financial backer – withdrew from the project in December and hired brokerage CBRE Group last month to sell the land.
Pascal said he is still "actively pursuing" the project, but whether his team builds it "is unclear."
Laying bets on the lake
Another homebuilder has scooped up property at Lake Las Vegas, the faux-Mediterranean community in Henderson that was buried in financial problems during the recession.
Pulte Homes this month bought 10 acres near the community's main entrance off Lake Mead Parkway. The parcels were part of The Falls golf course, which closed after the economy tanked and was later turned into a mix of open space and residential land.
Pulte's $3.1 million purchase closed June 16, county records show, though it's unclear how many homes it plans to build.
Jason Demuth, Pulte's Las Vegas marketing director, said in an email that the company is excited about its first land acquisition at Lake Las Vegas and would release more information in coming months.
Spanning 3,600 acres, Lake Las Vegas boasts mansions, luxury hotels, golfing, retail and a 320-acre man-made lake. And after the real estate bubble burst, it was one of the hardest-hit projects in one of the hardest-hit regions of the country.
Tourism dried up, golf courses closed and turned brown, a man-made waterfall was turned off, and its Casino MonteLago closed in 2010, reopened a year later but locked its doors again in 2013.
Lake Las Vegas has made headway under New York hedge-fund billionaire John Paulson, who acquired about 1,000 acres there after the market crashed. Among other things, some new subdivisions have popped up and builders' sales are on the rise.
Buyers picked up 22 new homes this year through May in Lake Las Vegas. That's compared to six in all of 2016, five in 2015 and 33 in 2014, according to Home Builders Research.
Contact Eli Segall at esegall@reviewjournal.com or 702-383-0342. Follow @eli_segall on Twitter.