Australian company looks to sell Strip casino-resort site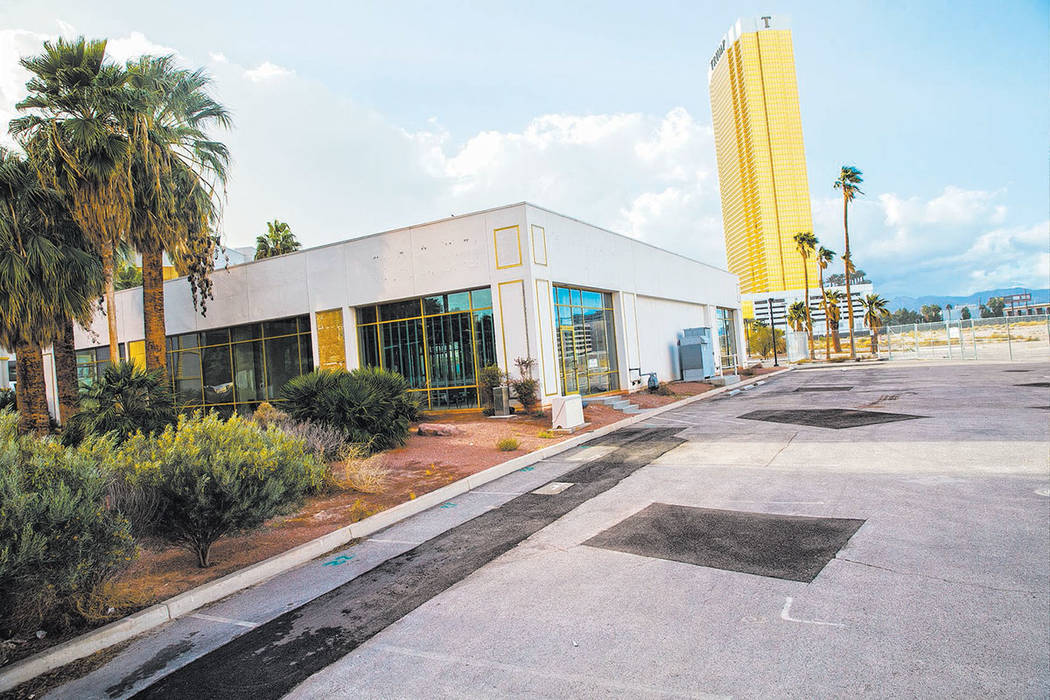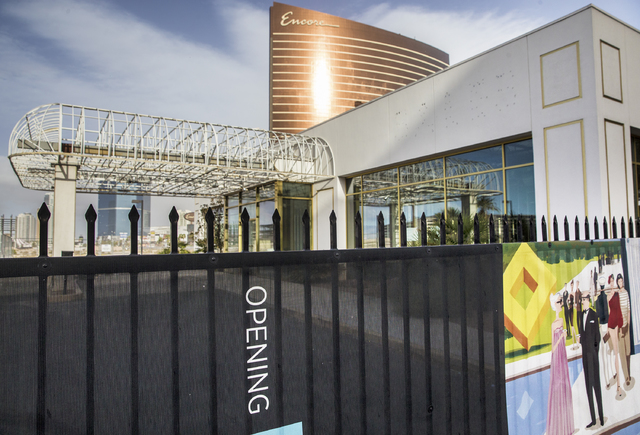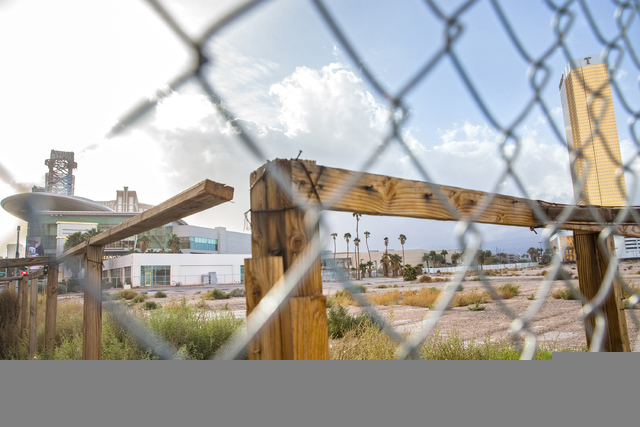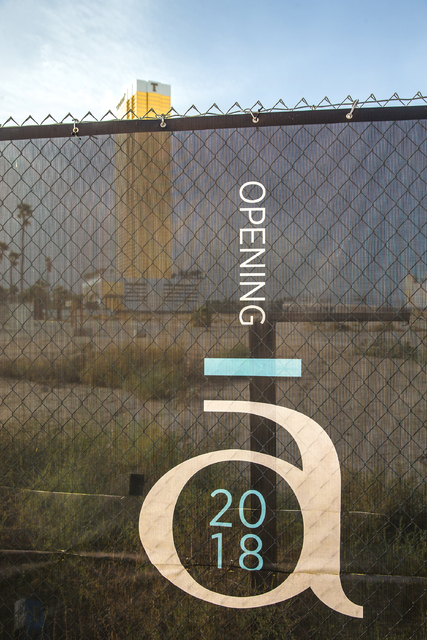 Months after bailing on the Alon casino project, Australian billionaire James Packer's company is looking to sell the property — for a cool $400 million.
Crown Resorts has hired brokerage CBRE Group to unload the vacant 34.6-acre project site, located just north of Fashion Show mall on the Strip, CBRE announced.
The land is the former home of the New Frontier but has been empty since investors imploded that hotel a decade ago.
"This is one of the most exciting properties to become available in Las Vegas in a long time," listing broker John Knott, head of CBRE's global gaming group, said in a press release.
Despite an uptick in construction and land sales around the valley, buyers are largely ignoring vacant parcels on the famed Las Vegas Boulevard, the lifeblood of Southern Nevada's economy. Prices are high, and large-scale projects aren't as feasible today as when the valley was awash in easy money during the boom years.
But visitor counts have hit record levels in Las Vegas, and hotel room rates are climbing. If someone scoops up the Alon site, it would be a bet that the Strip, despite being packed with megaresorts and shopping hubs, has room for another — possibly supersized — project.
Land values plunged after the economy crashed, and the $400 million price for Crown's site is 33 percent of its peak value, Knott said in a phone interview.
That's "probably a pretty good gauge" of where the market stands, he added.
Israeli investors bought the New Frontier for $1.2 billion in 2007 and toppled the hotel with plans to build a luxury resort called Plaza Las Vegas. But they never built the project, and Packer's group acquired the site through foreclosure in 2014, paying a reported $280 million.
His group owns 18.4 acres of the site and is leasing the remaining 16.2 acres from longtime owners the Elardi family. Knott said the rented portion is part of the deal.
Buyers could still pursue the 1,100-room, 3.4 million-square-foot Alon project but wouldn't be obligated to, CBRE broker Michael Parks said.
RCG Economics founder John Restrepo noted that major casino operators on the Strip, such as MGM Resorts International and Wynn Resorts Ltd., have been building or looking to develop hotels lately, but not in Las Vegas.
According to RCG numbers that don't include baccarat revenue, Clark County casinos booked more than $800 million in monthly gambling revenue in 2007 and 2008. That fell to less than $650 million a month in 2010 and had climbed to almost $712 million by February this year.
Still, the growth rate since hitting bottom has been slower than other gauges of Las Vegas' tourism industry, such as monthly convention attendance, RCG data show.
Restrepo noted there's "always a market for something at the right price," but he wasn't convinced that someone would pay the Alon site's asking price.
"I guess we'll know soon enough," he said.
Crown, whose largest shareholder is Packer, teamed with Los Angeles investment giant Oaktree Capital Management and former Wynn Las Vegas President Andrew Pascal to acquire the property and build a resort. They initially announced plans to break ground in late 2015 and finish the then-unnamed project in 2018.
They received Clark County approvals in 2015, but Packer reportedly had trouble raising project funds. Crown — Alon's main financial backer — announced in December that it was backing out of the project.
It's too early to say whether someone will buy the land, let alone build a megaresort there. But a record 42.9 million people visited Las Vegas last year, including an all-time best of 6.31 million convention delegates.
Visitor counts slipped 0.9 percent year-over-year in the first quarter to 10.4 million people, though average daily room rates climbed 8.3 percent to $140, Las Vegas Convention and Visitors Authority data show.
The north end of the Strip has had a rough time in recent years. The mothballed, partially built Fontainebleau hotel — which included Packer among its investors — still towers above the street. Resorts World Las Vegas, a Chinese-themed megaresort next to the Alon site, has shown little progress getting built after being on the drawing board for four years, though its developers announced last week that heavy work would be underway in coming months.
Also, SLS Las Vegas, the renovated former Sahara, opened in summer 2014 but posted steep financial losses the next year.
Asked whether possible buyers of the Alon site would be wary of Las Vegas when they see nearby projects, Knott said there will always be people who say something can't, shouldn't or won't be done.
But there are others who feel differently, he added, and "this city is built on those others."
Contact Eli Segall at esegall@reviewjournal.com or 702-383-0342. Follow @eli_segall on Twitter.