California retailer to open Meadows mall store; 150 jobs planned
August 1, 2016 - 12:54 pm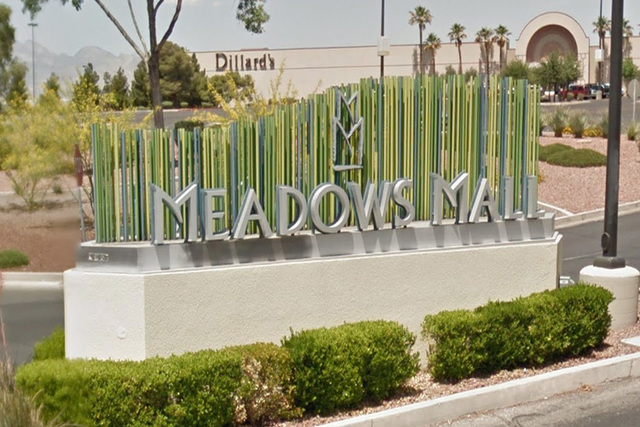 California-based retailer Curacao announced Monday that it will open a 100,000-square-foot store at Meadows mall this fall.
For its Las Vegas department store, the company will hire 150 full- and part-time bilingual employees for sales and operations positions.
Curacao was founded in 1981 in Los Angeles and has since expanded to Arizona. The Las Vegas location will be the company's 12th store in the Southwest.
Teylez Perez, vice president of marketing and advertising for Curacao, said that plans to open a Las Vegas store nearly a decade ago were derailed by the economic downturn.
"When the economy hit, we decided to wait a little bit," said Perez.
The Las Vegas location is the company's first new store since it opened one in Tucson, Arizona, in 2012.
Perez said the company is researching where to open its next two to three locations, but that one store is likely to satisfy the Las Vegas market.
While the company caters to the Hispanic community, Perez said the company is hoping that its wide selection of products will draw customers from across the valley.
John Restrepo, principal of Las Vegas-based RCG Economics LLC, said the company appears to be filling an ethnic niche in the area.
Restrepo compared the company's approach at Meadows mall to what has happened at the Boulevard mall off Maryland Parkway and East Desert Inn Road, where retailers are "catering to the population" with more Hispanic-oriented businesses, Restrepo said.
Restrepo said the growing diversity of the community has caught the attention of retailers. "They're coming in and reinvesting in older parts of town and reinvigorating shopping spaces," said Restrepo.
To apply for a job at the upcoming location, applicants are expected to bring a resume to the company's employment center at Meadows mall from Aug. 13 to Sept. 12, between 10 a.m. and 6:30 p.m.
Contact Alexander S. Corey at acorey@reviewjournal.com or 702-383-0270. Follow@acoreynews on Twitter.