$11.8M Megabucks jackpot hit in downtown Las Vegas
August 11, 2017 - 11:02 am
Updated August 11, 2017 - 11:20 am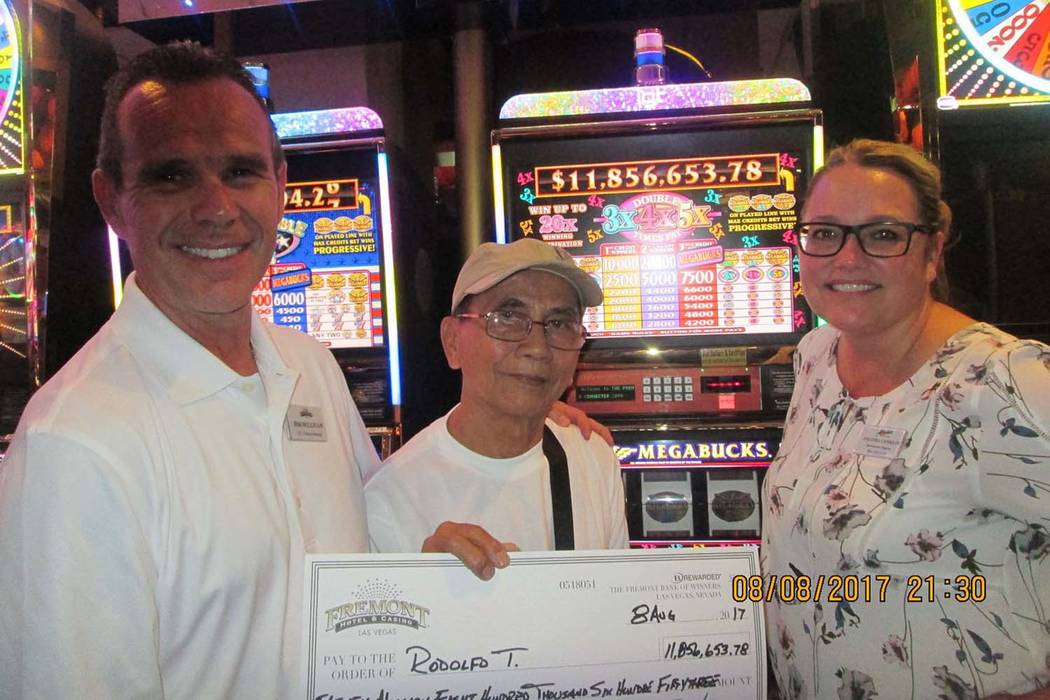 A Southern California visitor has won a Megabucks jackpot valued at a little more than $11.8 million.
The winner, identified only as Rodolfo T., hit the jackpot about 6:30 p.m. Tuesday at the Fremont in downtown Las Vegas. He made a max-bet wager on the IGT Megabucks Double 3X4X5X Pay game to win the prize.
The max bet wager on the game is $3.
"The Fremont has awarded many thousands of jackpots throughout its 60-year history in Las Vegas, but none quite like this," Fremont vice president and general manager Jim Sullivan said in an press release. "We're incredibly excited to be a part of this amazing jackpot."
IGT progressive jackpots typically offer a lump sum payment less than the actual jackpot or they can be paid out in annual installments over a number of years.
The record Megabucks jackpot still stands at $39.7 million. It was hit in 2003 at the Excalibur.
Megabucks resets at $10 million.