Boyd Gaming sees revenue, earnings growth in 2015
February 16, 2016 - 4:11 pm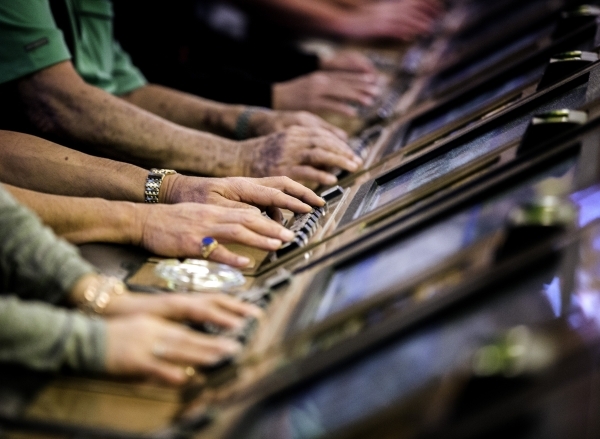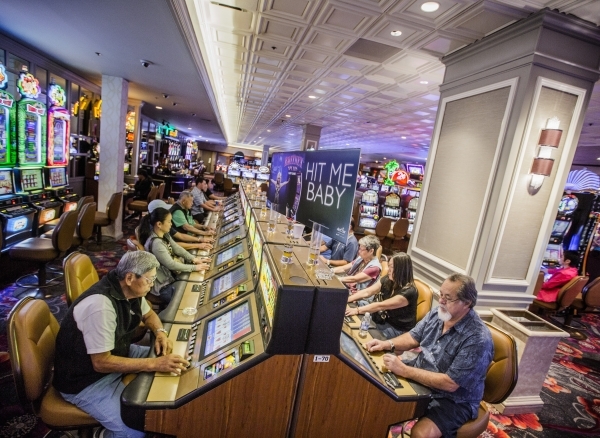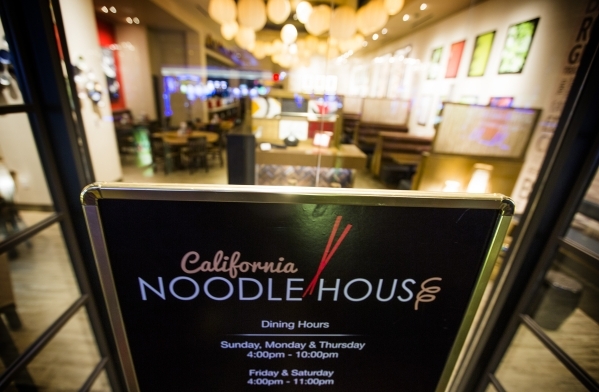 Boyd Gaming Corp. reduced a quarterly net loss from a year ago and grew both revenue and earnings in all of 2015, the casino operator said Tuesday.
In the quarter that ended Dec. 31, Boyd said its net loss of $6.9 million, or a loss of 6 cents per share, was due to a pretax loss on debt retirement and noncash impairment charges. A year ago, the company lost $32.4 million, or 29 cents per share, in the fourth quarter.
However, Boyd said it net revenue in the quarter grew 2.1 percent to $542.7 million. For all of 2015, Boyd Gaming's net revenue increased 2.7 percent to $2.2 billion while its net income of $47.2 million, or 42 cents per share, reversed a net loss of $53 million, or 48 cents per share.
Boyd Gaming CEO Keith Smith cited the company 13.1 percent increase in cash flow during the fourth quarter with helping boost the annual totals.
"Our operating teams continued to drive profitable revenue growth, identify additional efficiencies in our business, and successfully leverage new amenities, all of which contributed to our fifth consecutive quarter of revenue and double-digit (cash flow) growth," Smith said.
The company reported a 4.6 percent increase in net revenue from its Las Vegas locals properties during the quarter, and 4.8 percent increase at its downtown casinos.
Boyd is spending more than $100 million on upgrades and renovations for nongaming amenities at its Las Vegas and regional properties in an effort to drive additional revenue and cash flow. At the 40-year-old California in downtown, for example, the property is undergoing a major remodel to its casino and public areas.
On a conference call with analysts, Smith cited several economic turnaround figures in Las Vegas that benefit Boyd's overall business at its Coast casinos and Sam's Town properties, such as unemployment hitting a seven-year low, average weekly wages up 4 percent, positive trends in the housing market and $10 billion in construction jobs under way.
"We were particularly encouraged by the performance of our Las Vegas Locals business, as a strengthening economy and effective marketing programs resulted in the segment's strongest fourth-quarter results since 2007," Smith said.
Boyd is planning to add 20 different restaurants to some of the company's 22 regional casinos in eight states over the next two years.
The company said the positive results in Las Vegas helped offset any downturns in other markets. For example, the Boyd's Illinois riverboat casino is facing competition from some 22,000 video lottery terminals located in bars and taverns in the area surrounding the property.
"That's like three new riverboat casinos in the market," Smith said.
One analyst asked Boyd executives about converting the company's casinos into a real estate investment trust. Boyd officials said 18 months ago the company was investigating the concept, but has declined to discuss any details.
Smith said the idea "remains an option for us" but he wants to see how other REIT ideas, such as MGM Resorts International's planned REIT, progress in the market.
"We just need to learn what the right structure is for the company going forward," Smith said.
He also said Boyd Gaming is still in the acquisition mode, but it has to be the correct deal for the company.
"We're selective and not anxious," Smith said. "We're not going to buy something just to do a deal."
Contact reporter Howard Stutz at hstutz@reviewjournal.com or 702-477-3871. Find @howardstutz on Twitter.