Casino operator Penn National to buy Pinnacle in $2.8B deal
December 18, 2017 - 9:23 am
Updated December 19, 2017 - 12:33 am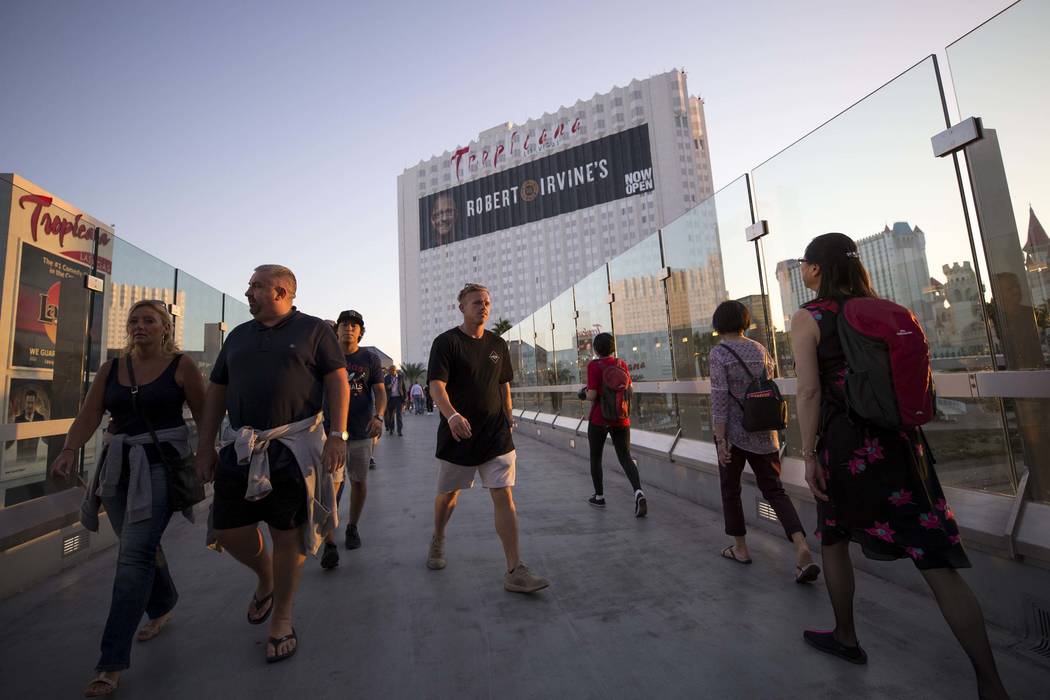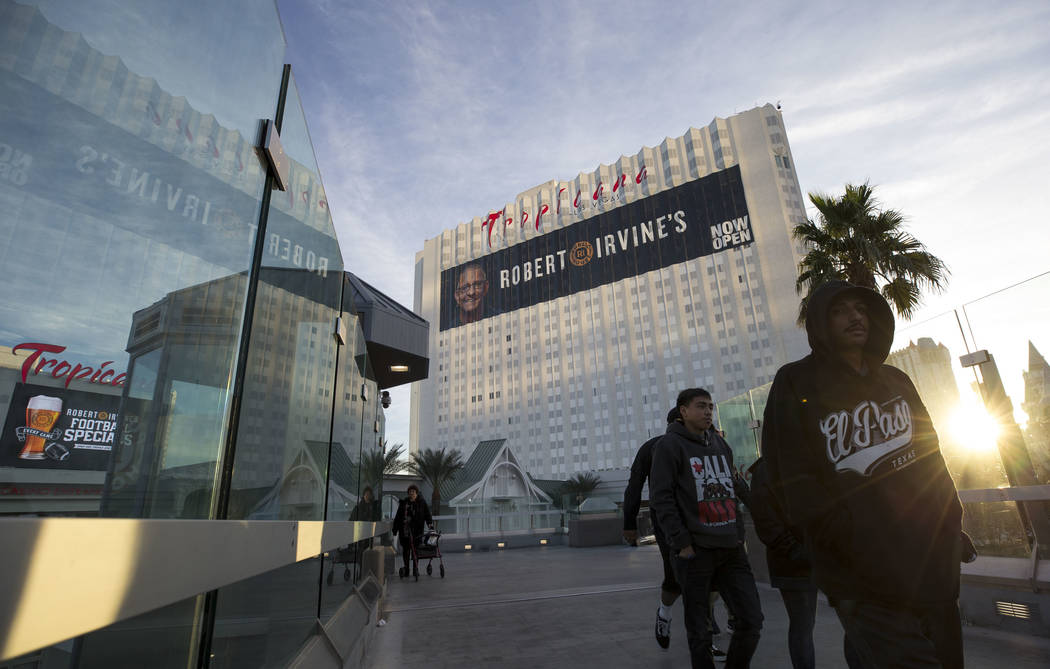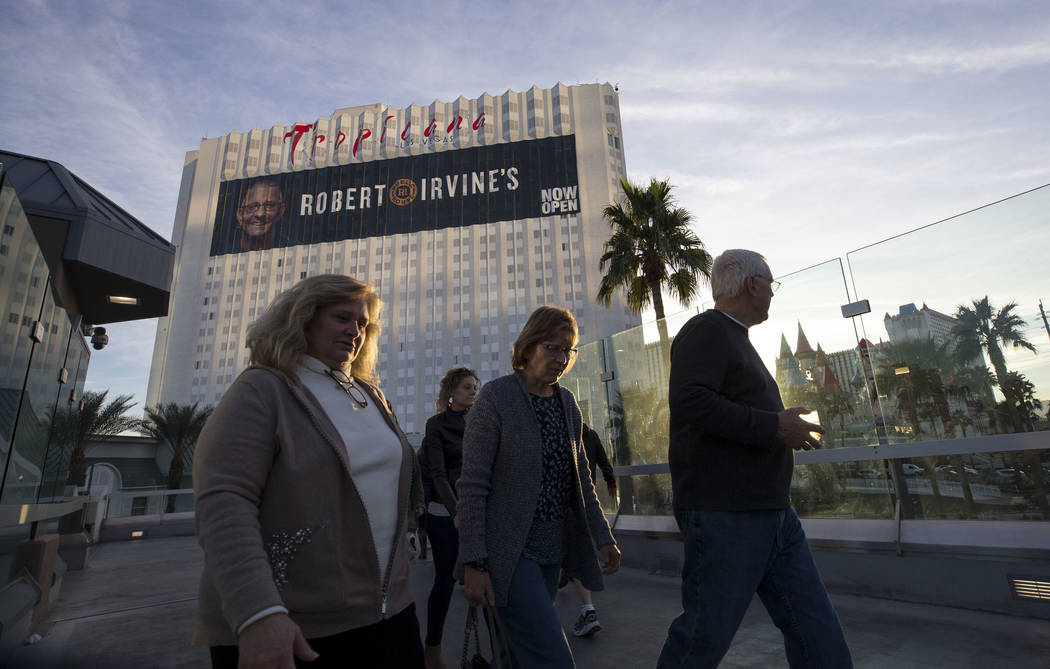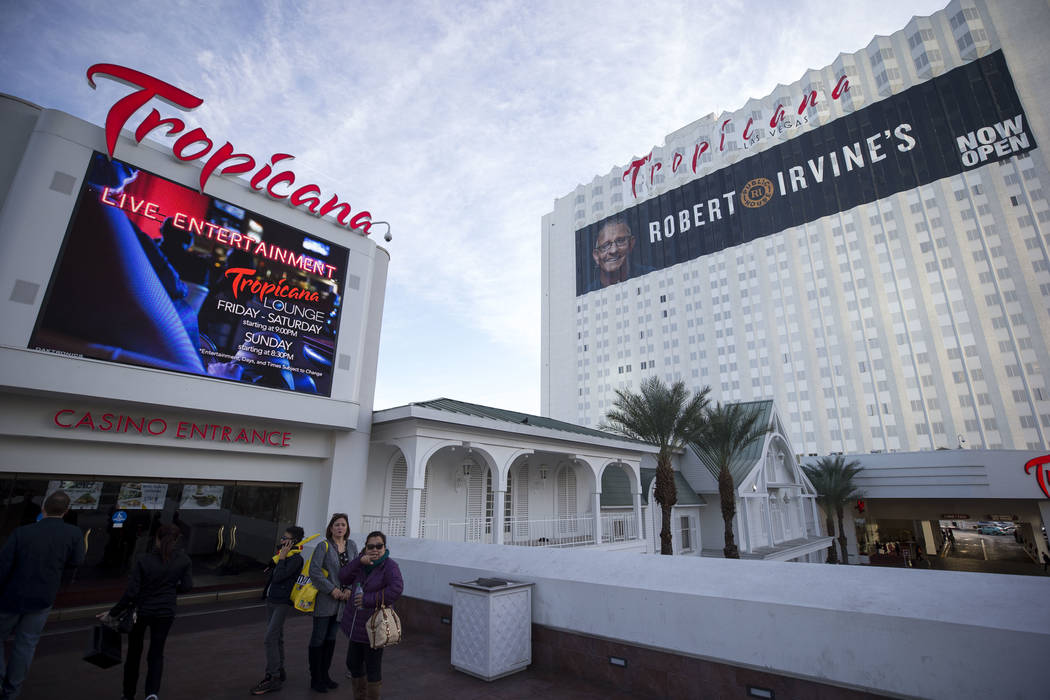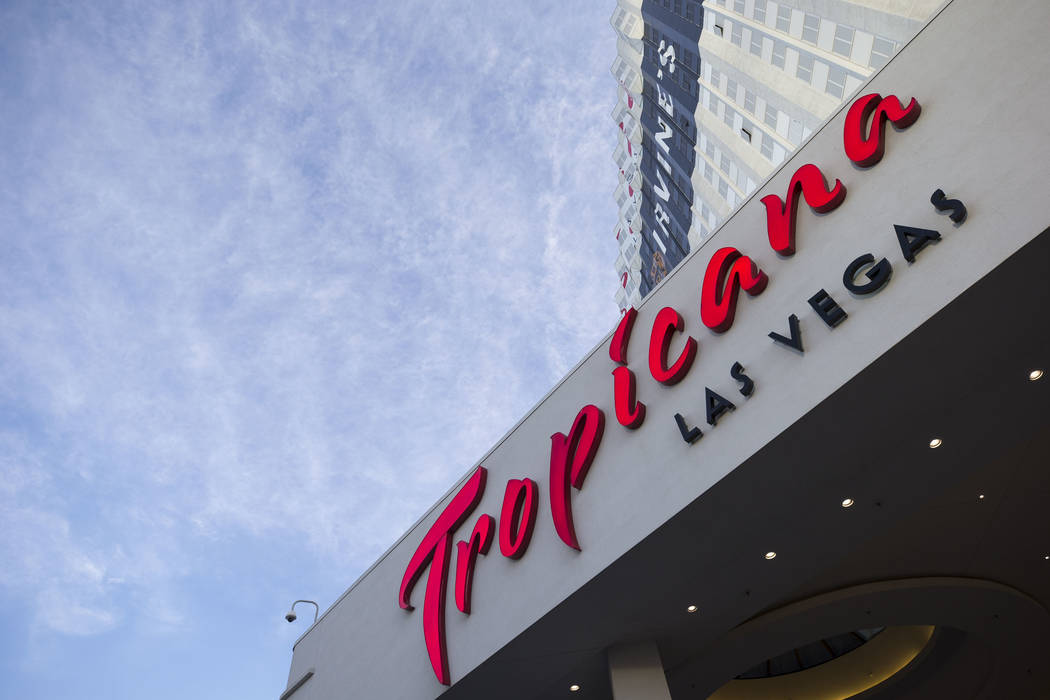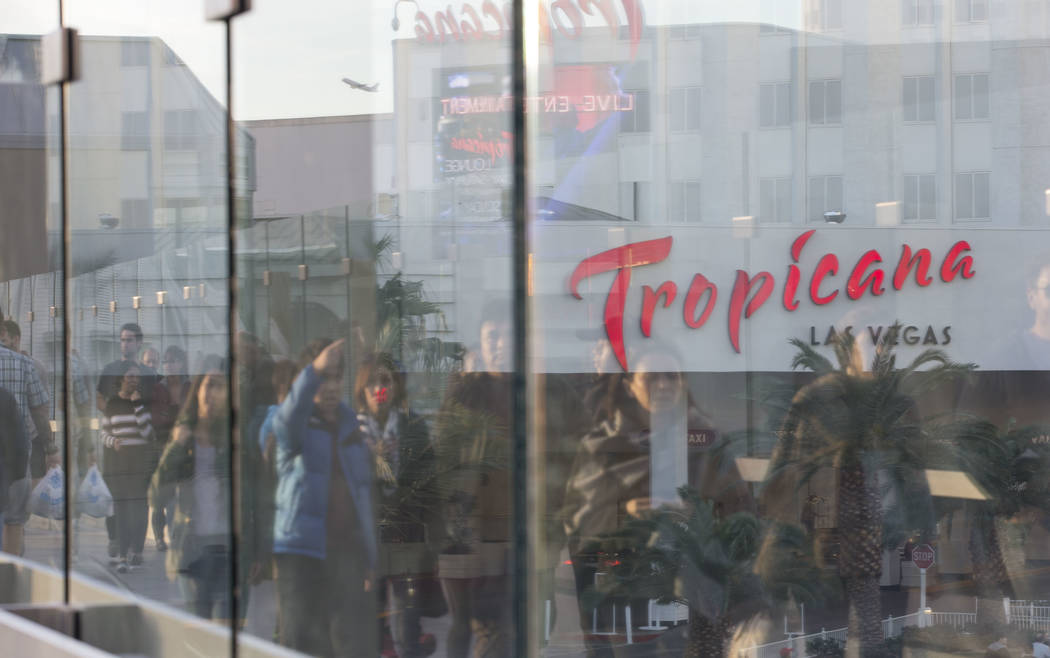 Casino operator Penn National Gaming Inc. said Monday it would buy smaller rival Pinnacle Entertainment Inc. in a cash-and-stock deal valued at about $2.8 billion, creating the dominant U.S. regional company by properties.
As part of the largest U.S. gaming deal since 2013, Penn will let Boyd Gaming Corp. buy four Pinnacle properties in Missouri, Indiana and Ohio for $575 million.
Penn will operate 41 casinos in 20 jurisdictions upon completion of the deal, including the Tropicana on the Strip and the M Resort in Henderson. Penn's 38 U.S. regional properties will nearly double the 24 Caesars Entertainment Corp. will own when it completes its recently announced Indiana acquisition.
The Pennsylvania-based company will have annual revenue of about $5 billion, making it the third-largest domestic casino operator after MGM Resorts International and Caesars, according to SunTrust brokerage. Las Vegas Sands Corp. and Wynn Resorts Ltd., though bigger by total revenue, generate less inside the U.S.
Regional Behemoth
"The combination of Penn and Pinnacle, two large regional gaming companies in their own right, creates a regional gaming behemoth with a tremendous amount of geographic diversity, cross-selling opportunities, and potential operating synergies that will favorably impact margins," Moody's Senior Vice President Keith Foley said.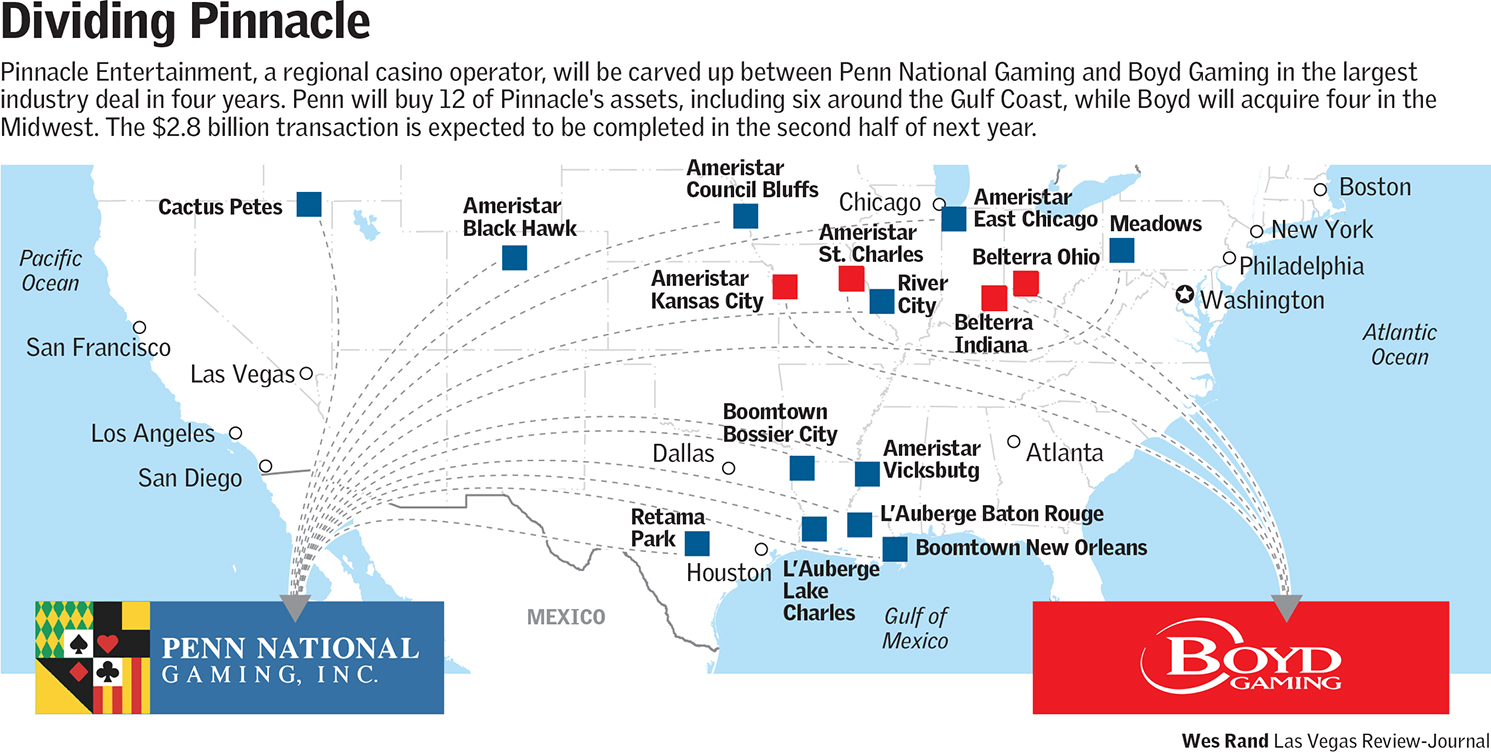 Monday's deal is at least the 19th in the U.S. gambling sector since 2015 as chief executive officers seek top line growth, geographical diversity and higher stock prices in a stagnant market where new licenses are hard to come by. Nearly $10 billion in U.S. casino acquisitions have been announced over the past three years, according to Las Vegas brokerage Union Gaming.
"Casinos are not like a Walgreens that you can open on any corner," said Union Gaming analyst John Decree. "There is a finite supply" of licenses.
Decree expects gaming consolidation to continue through 2018 as borrowing rates remain low and smaller casino operators find it tougher to battle ever larger competitors. Penn, Boyd, Caesars, Eldorado and Golden Entertainment are all potential acquirers of regional assets, he said.
Caesars announced last month it was acquiring two Indiana-based casinos for $1.7 billion and hinted more deals were possible. Boyd Chief Executive Officer Keith Smith said in November the operator would like to acquire more assets in Nevada.
Deal Terms
Pinnacle stockholders will receive $20 in cash and 0.42 shares of Penn for each share they own, implying a total purchase price of $32.47 per share. Penn anticipates the deal will be completed in the second half of 2018.
Penn will operate a combined 53,500 slots, 1,300 tables and 8,300 hotel rooms in the United States and have 53,500 employees when the deal closes. The acquisition will create $100 million in annual synergies from the elimination of redundant corporate expenses and improved property efficiencies, Penn said in the statement.
Penn will be able to increase occupancy at Tropicana and M Resort by enticing its enlarged regional client base to Las Vegas, analysts said.
"Combining databases and utilizing Penn's Vegas footprint could provide revenue upside," said SunTrust analysts C. Patrick Scholes and Bradford Dalinka, who called the deal "transformative" for the Pennsylvania-based company.
Boyd Purchase
While Penn last month confirmed it was in takeover talks with Pinnacle, Boyd's participation in the transaction came as a surprise.
Pinnacle will sell Ameristar Kansas City, Ameristar St. Charles in Missouri, Belterra Casino Resort in Indiana and Belterra Park in Ohio to Boyd prior to its acquisition by Penn in order to ally gaming regulators' concerns.
Boyd's shares jumped on the news as Wall Street analysts cheered its expansion.
"These [four] assets are in great shape, increase Boyd's geographic diversity and add the benefit of scale," JPMorgan said in a note on Monday.
Boyd will own 28 properties in nine states following the transaction and operate a total of 38,000 slots, 900 table games and 11,000 hotel rooms.
While Boyd has a larger presence in Nevada than Penn, the latter has a presence on the Strip. Boyd hasn't had a presence on the Strip since it sold the Echelon project — where the Stardust once stood — to Malaysia-based Genting Group in 2013 for $350 million.
CEO Smith said back then that Boyd would like to get back on the Strip. He reiterated that Monday in a conference call with analysts to discuss the Pinnacle acquisition.
"The Las Vegas Strip is still on our list of places to be. We love Las Vegas and Las Vegas has a lot of growth left in it. We'll get there eventually."
Pinnacle Entertainment shares rose 24 cents, or 0.8 percent, to close at $31.19. Penn shares fell 66 cents, or 2.2 percent, to $29.03. Boyd shares jumped $2.44, or 7.6 percent, to $34.77.
The Review-Journal is owned by the family of Las Vegas Sands Corp. Chairman and CEO Sheldon Adelson.
Contact Todd Prince at tprince@reviewjournal.com or 702-383-0386. Follow @toddprincetv on Twitter.
Top Public U.S. Gaming Companies based on 3rd Quarter Revenue
Las Vegas Sands $3.2 billion*
MGM Resorts $2.8 billion*
Caesars Entertainment $2.1 billion*
Wynn Resorts: $1.6 billion*
Penn National $806 million
Pinnacle Entertainment $647 million
Boyd Gaming $587 million
Eldorado Resorts $444 million
Red Rock Resorts $400 million
Sands, MGM, Caesars and Wynn all earn a portion of their money outside the U.S. Sands and Wynn generate the most revenue overseas.