Dave and Buster's CEO offers casino industry advice at G2E
October 4, 2017 - 2:43 pm
Updated October 4, 2017 - 9:58 pm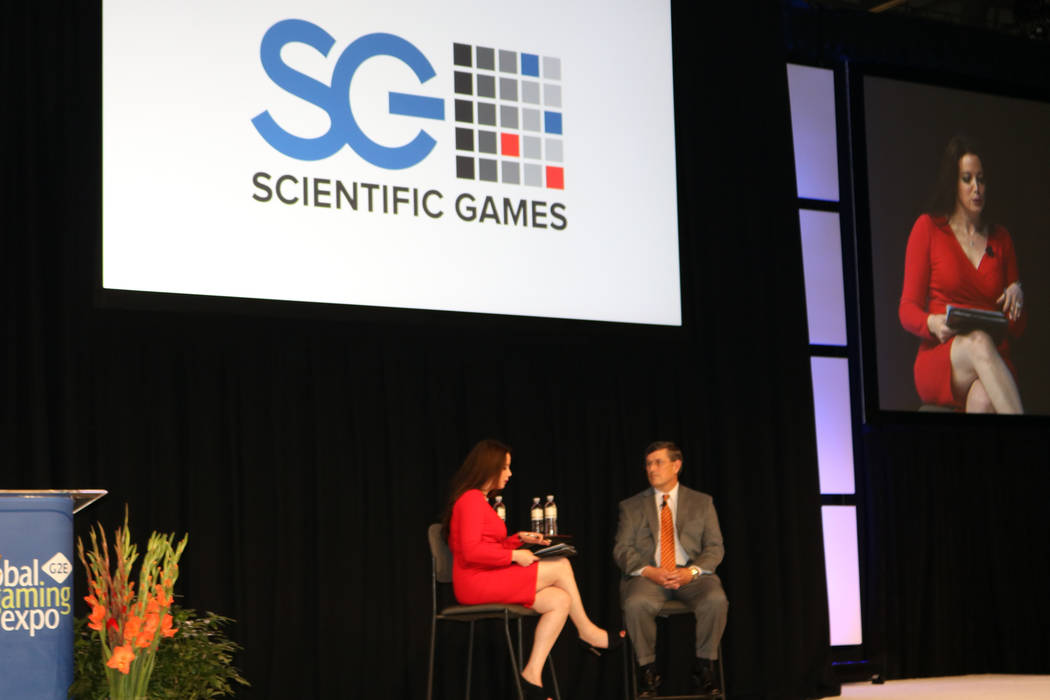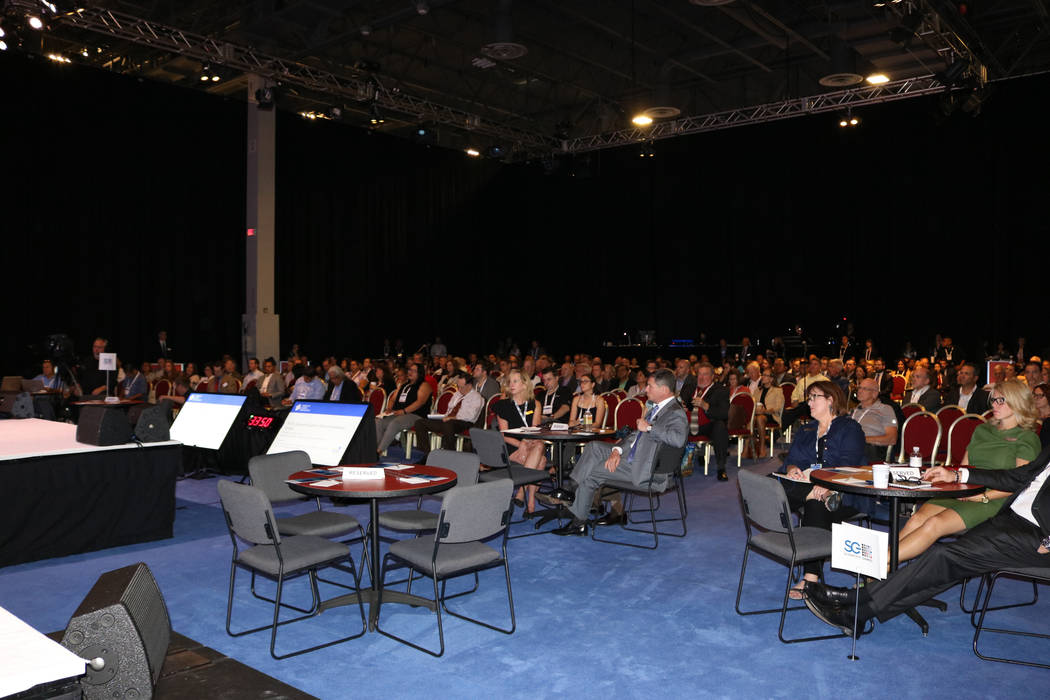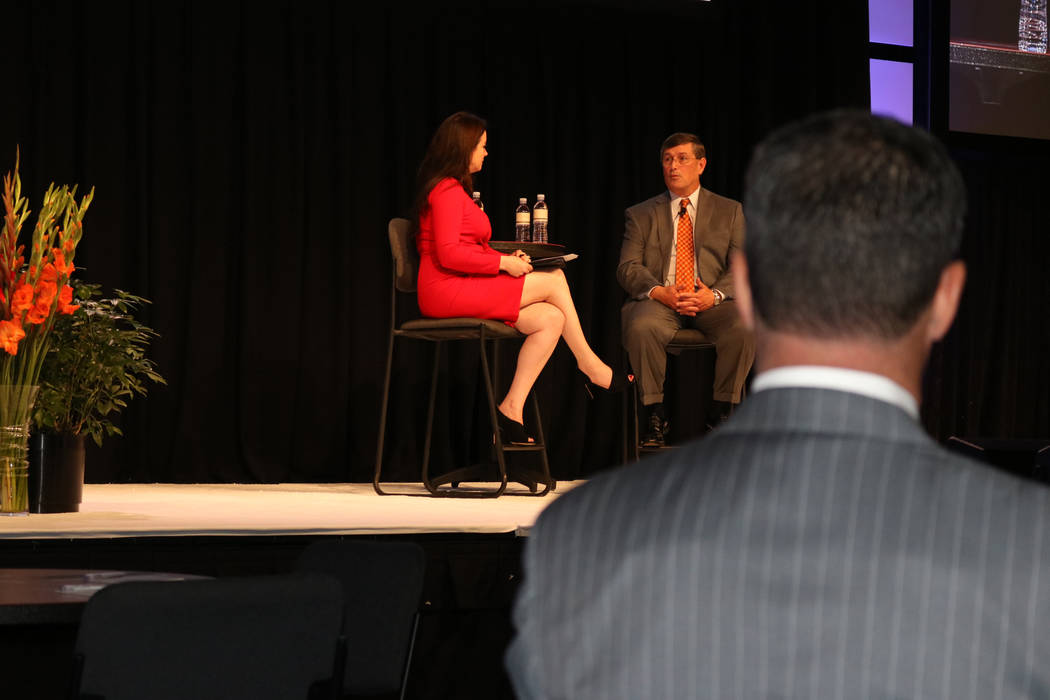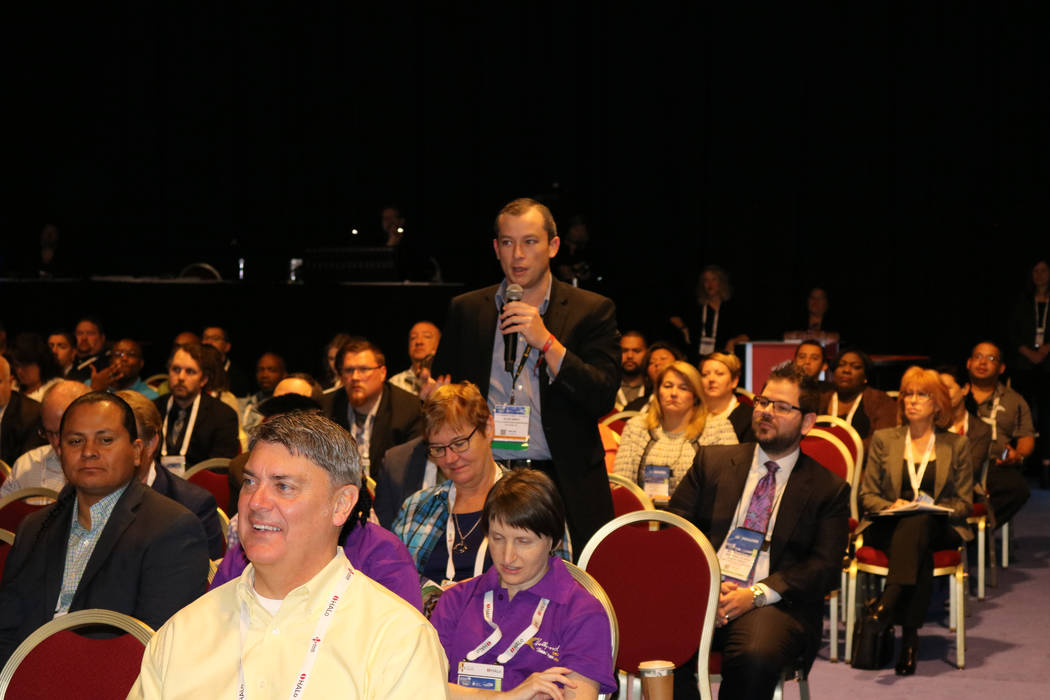 The casino industry is in the midst of figuring out how to keep its traditional consumer and attract and retain new ones, crossing generational divides.
Striking the right balance will largely be a matter of trial and error, Dave & Buster's CEO Stephen King said Wednesday during his keynote at Global Gaming Expo, the largest gathering of representatives of the gaming industry.
"Shoot big, try to shoot where the puck is going and assume that is going to be an iterative process," King told several hundred gaming industry insiders. "You're not going to get it right the first time."
Audience member Kevin Sweet, vice president of slot operations and marketing at The Cosmopolitan of Las Vegas, dubbed Dave & Buster's "a casino for 15-year-olds."
As such, King told the Review-Journal that Dave & Buster's, a restaurant-arcade chain, offers a model for casinos for harnessing skill-based games and 21- to 34-year-olds who play them.
The casino operators that will be the most successful will blend "a lot of data and a bit of intuition to make that leap," taking a bet on where they see the data trending as opposed to having everything perfectly analyzed, King said.
The trick to making that leap is investing in good content, he said.
Millennials are generally dissatisfied with the traditional casino gaming experience and it's not their primary interest when coming to Las Vegas, Joyen Vakil, senior vice president of design and development at MGM, told a travel industry conference earlier this month.
"If you walk around the floor here (at Sands Expo), you can see there are all kinds of new products," King told the audience. "People are interested in new content, and they want things that they can't do at home."
When King thinks of new content, he said what "flashes" through his mind is that it has to be interesting and something that he can't have in his living room.
"I think VR (virtual reality) has a place for Dave & Buster's going forward," King told an industry supplier after his keynote. "It's a social experience, one where people can do it at the same time. Not necessarily see everything from the same perspective, but then have something to talk about afterwards.
"Content motivates people to come out and play," King said, adding that trend is likely a parallel with the casino industry.
Contact Nicole Raz at nraz@reviewjournal.com or 702-380-4512. Follow @JournalistNikki on Twitter.