Downtown Las Vegas' Golden Gate reopens after renovation
August 25, 2017 - 8:30 am
Updated August 25, 2017 - 5:21 pm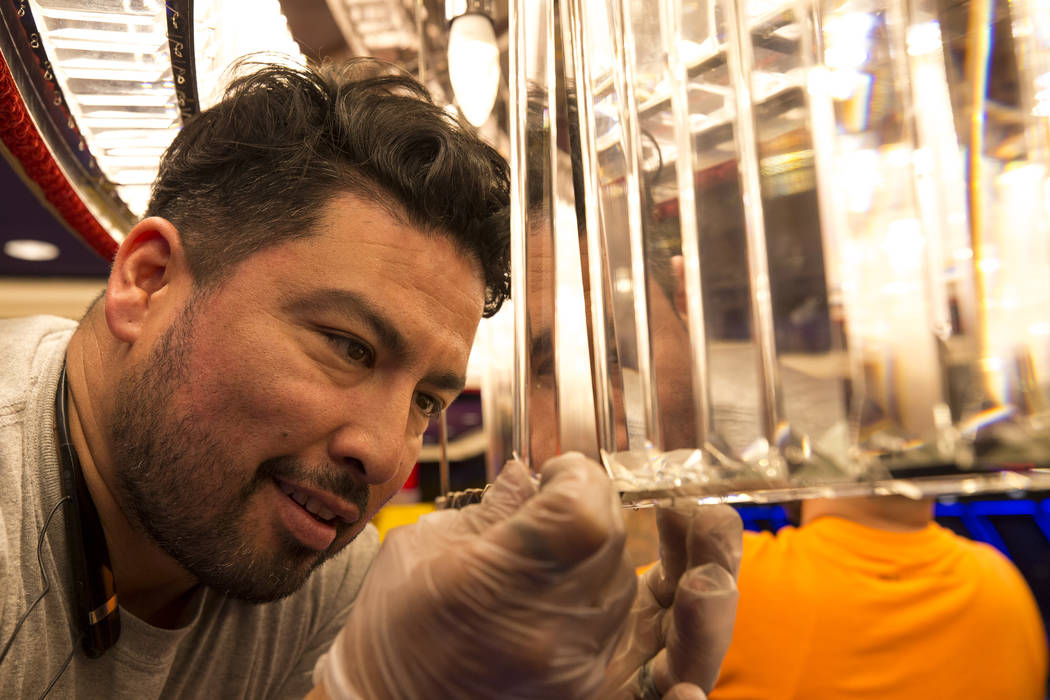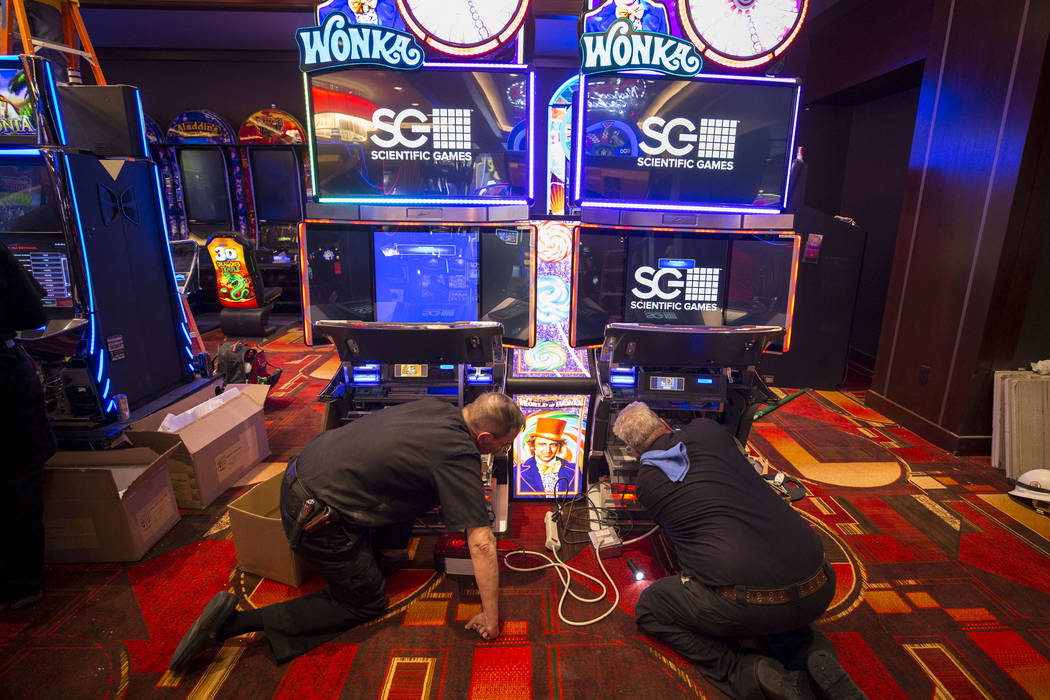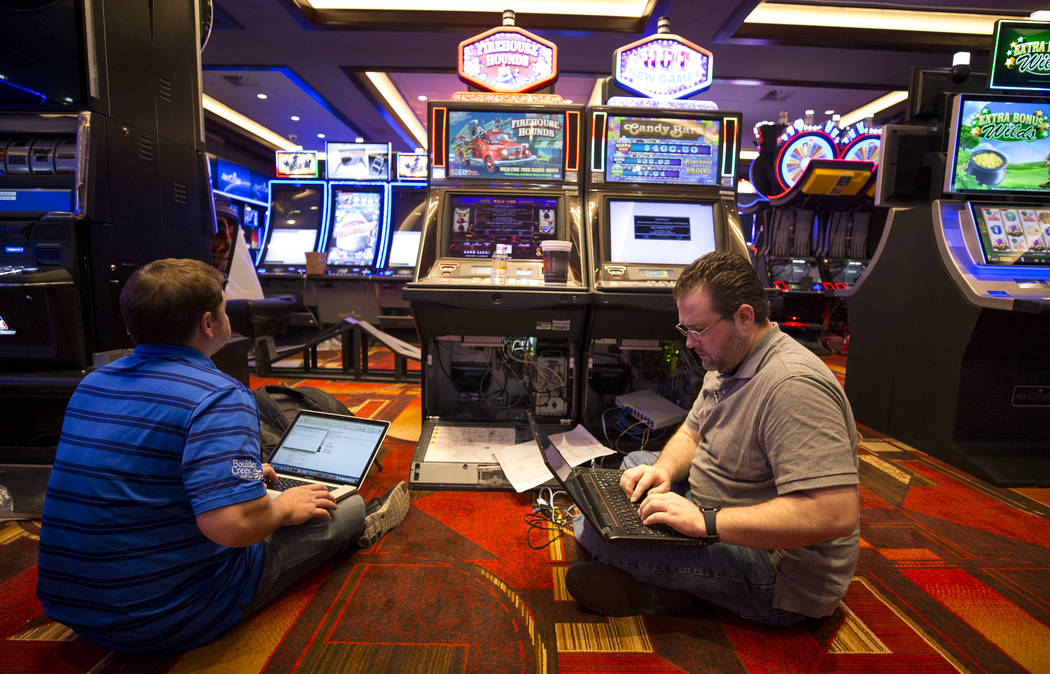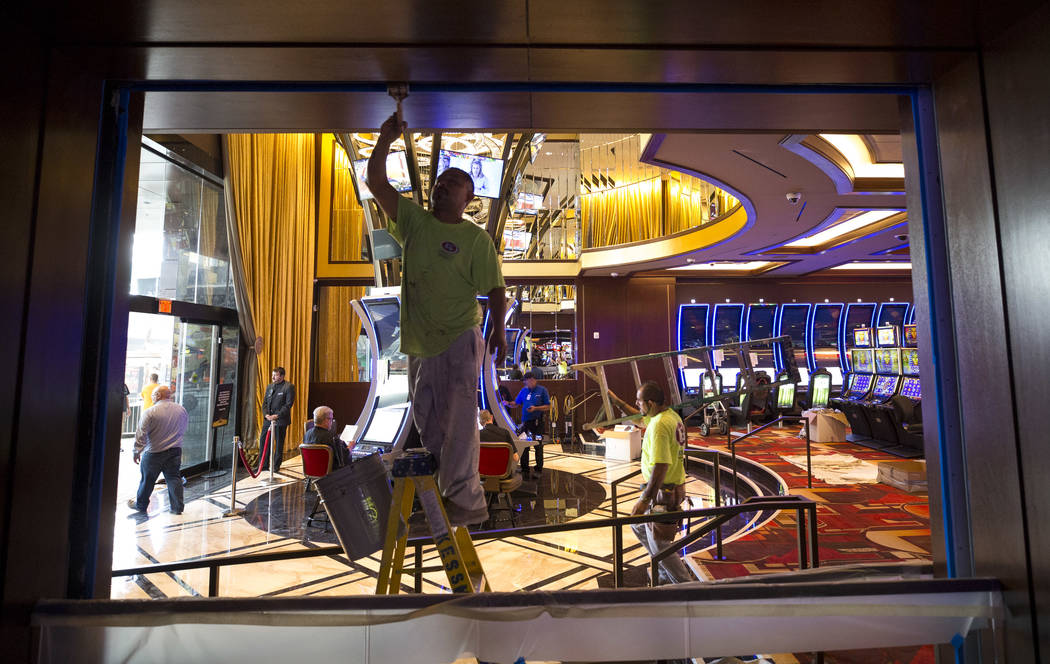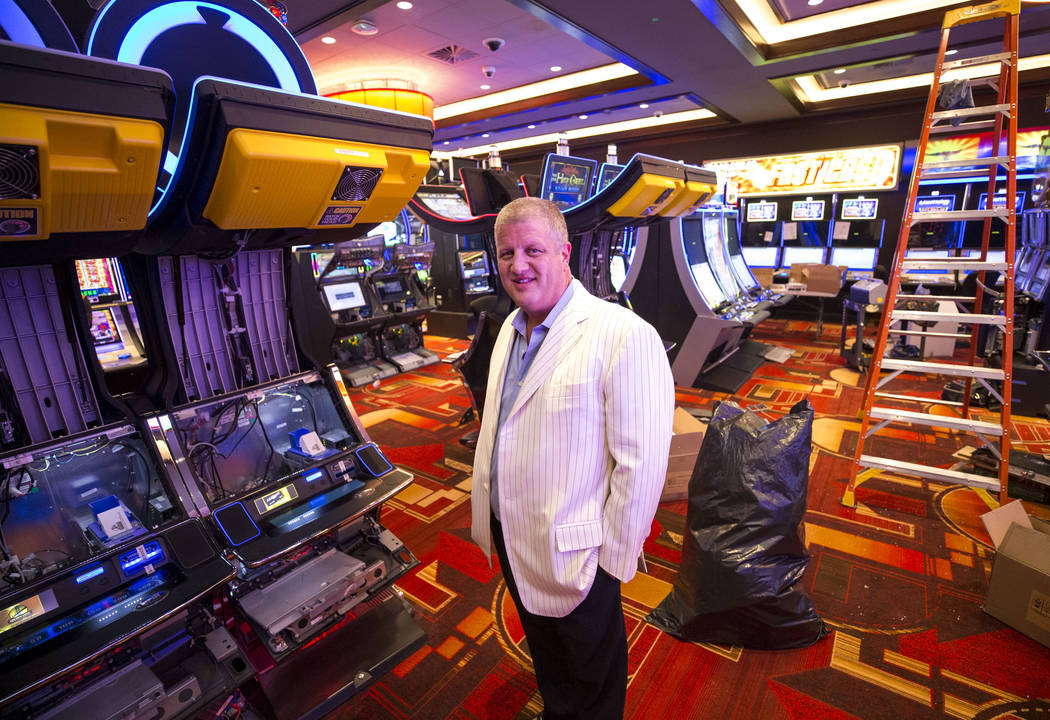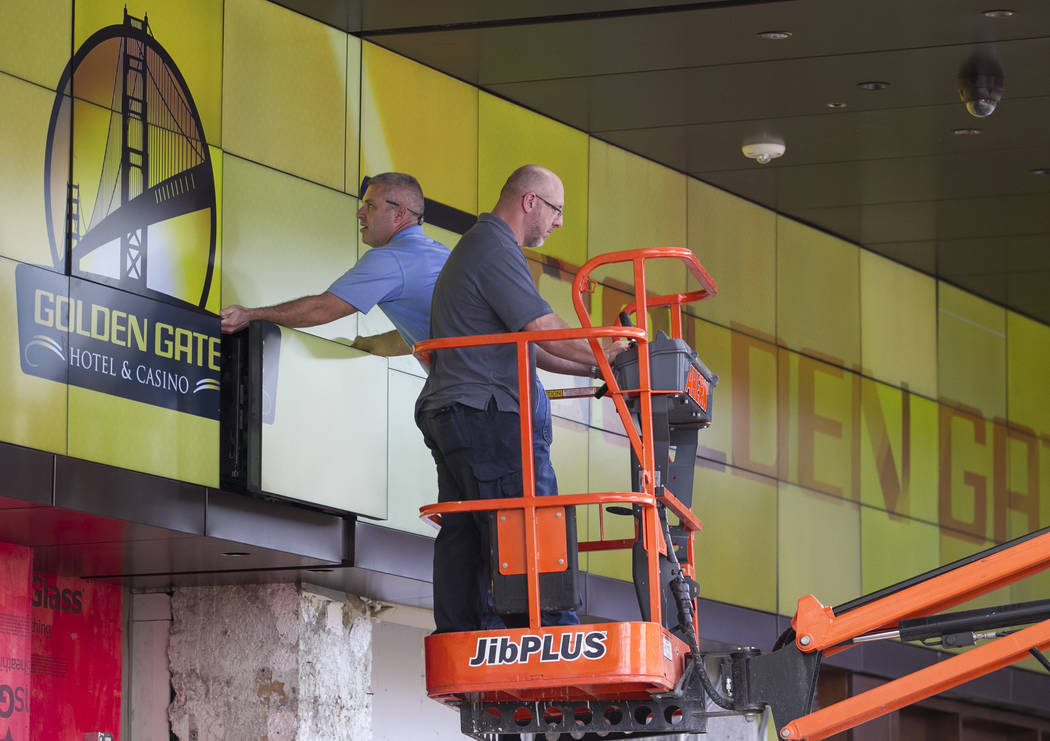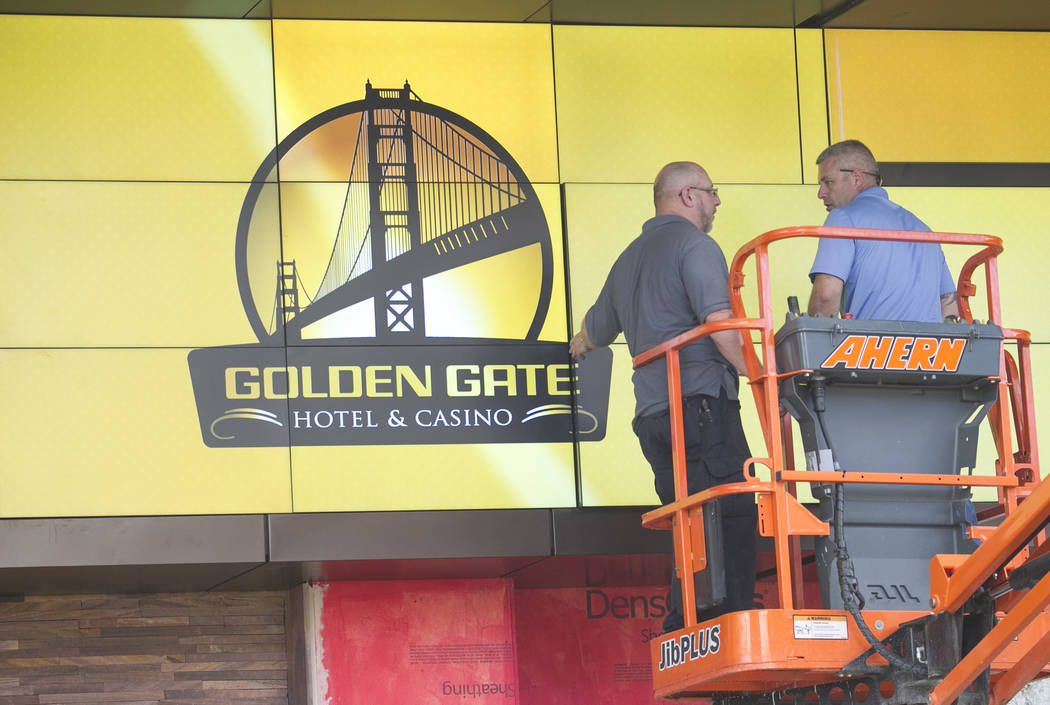 Downtown's Golden Gate closed its doors early Monday for a major renovation project.
On Friday, 106 hours later, it reopened, nearly doubling the size of the casino, extending the iconic outdoor OneBar at One Fremont Street by 20 feet and adding an eye-popping 24-foot, 360-degree "television fountain" with a multifaceted spiral crystal chandelier at a new casino entrance off the Fremont Street Experience.
"As the Golden Gate opens, this old-meets-new design creates a thrilling nostalgic feel evoking the spirit of the Rat Pack era with the excitement of our modern world," said Golden Gate CEO Derek Stevens, who also operates the nearby D Las Vegas.
Soft Opening at Noon today @GoldenGateVegas #BaddestAssBeerCooler just a few hours ago @FSELV #BehindTheScenes pic.twitter.com/xsnue3zNmX

— Derek Stevens (@DerekJStevens) August 25, 2017
Stevens would not disclose h0w much his company invested in the improvements, centered primarily at the former Le Bayou casino and an alley that once separated the Golden Gate from Le Bayou.
Stevens praised the Las Vegas City Council, particularly Councilman Bob Coffin, for encouraging the development of downtown's alleys.
"Councilman Coffin has always been a strong advocate for utilizing the space in a more productive manner," Stevens said in an interview. "This is just a small space that had some really great ideas that turned into something special."
The project included a complete revamp of fixtures, new carpet, an overhaul of restrooms and a new space for the company's Club 1906 loyalty card signups.
Stevens' biggest concern was with the project getting hit by rain before it was completed.
Stevens also said his project across Fremont Street from Golden Gate — his company is in the midst of demolishing the Las Vegas Club for a new resort project — is on schedule.
A huge section of a parking garage at the Las Vegas Club was brought down as workers put the finishing touches on the Golden Gate. Demolition is scheduled for completion by the end of the year.
This was Stevens' second major renovation to the Golden Gate since he acquired it. In 2012, he added a five-story hotel tower, a new lobby and a new exterior to modernize the 111-year-old property that survived Prohibition — whiskey bottles were found hidden in the walls during a previous renovation — and was home to one of the city's first electric signs and first telephones.
Contact Richard N. Velotta at rvelotta@reviewjournal.com or 702-477-3893. Follow @RickVelotta on Twitter.
106-hour turnaround
Even Golden Gate CEO Derek Stevens was amazed at the ability of construction crews to complete his multimillion-dollar renovation in 106 hours.
Stevens said the quick turn occurred after eight months of planning and the coordinated mobilization of equipment and laborers.
The Golden Gate closed at around 2 a.m., Monday. Demolition crews went to work while equipment and materials, including nearly 100 new slot machines, were delivered.
About 140 workers were spread over around-the-clock shifts to prepare for Friday's noon reopening.
Stevens said he might have worried about the quick turnaround if he didn't have a history with those working on the renovation. "But frankly, with this 106-hour project, I felt pretty comfortable."
Until the threat of rain Thursday. Unexpected rain means a longer cure for newly poured cement.
"If it starts raining," he said, "you're off the path."