El Cortez in downtown Las Vegas celebrates 75 years
November 5, 2016 - 4:29 pm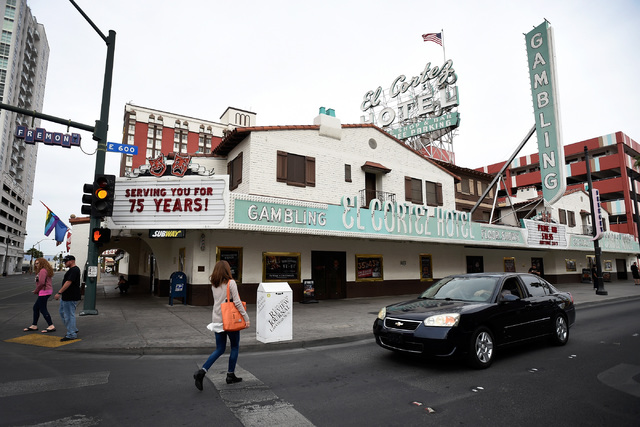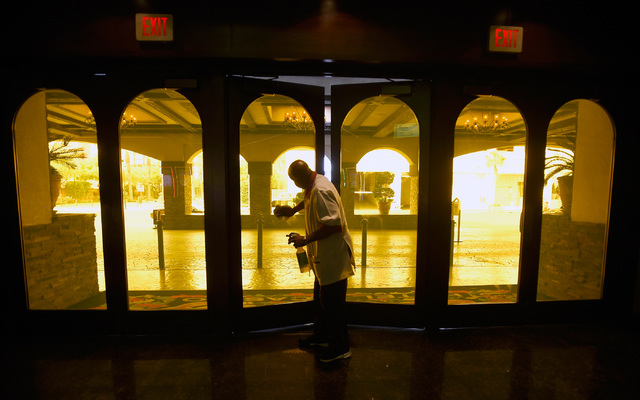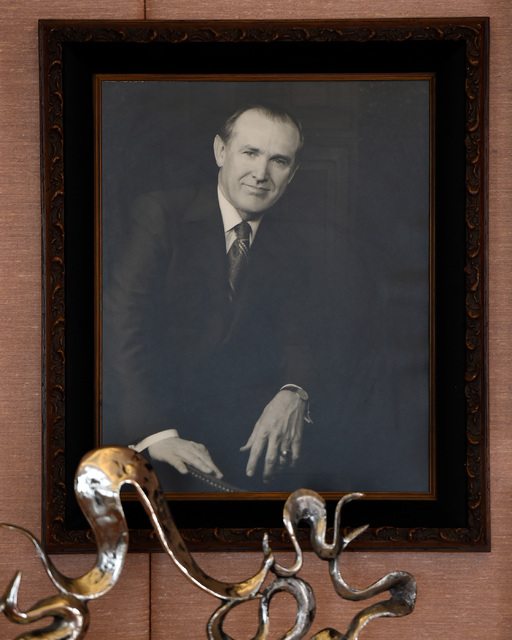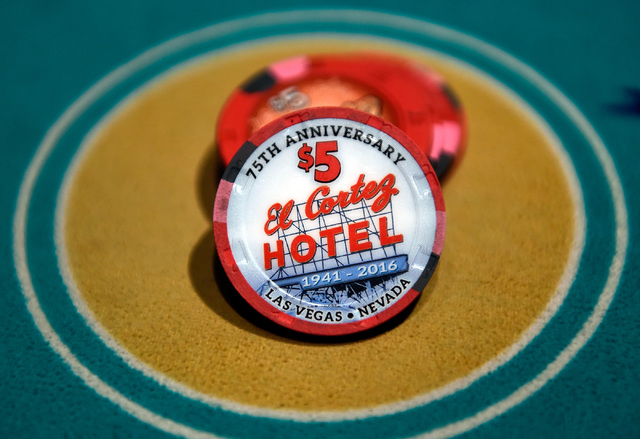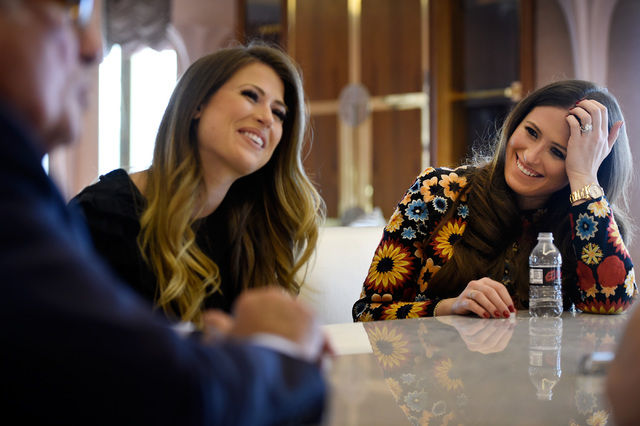 The El Cortez is a Las Vegas time capsule.
So is owner Kenny Epstein.
It's fitting that both celebrated their 75th birthdays this year. The El Cortez kicked off its celebration Tuesday with cake, champagne and dignitaries. Its anniversary is Monday.
The downtown hotel on Fremont Street is part of Las Vegas lore, having once been owned by mobsters Bugsy Siegel and Meyer Lansky. Casino legend Jackie Gaughan purchased the property in 1963 and later partnered with Epstein, the son of a Chicago bookmaker.
A walk inside the El Cortez showcases its history. A 1941 Cadillac convertible appears in the lobby, and there's a restaurant bearing Siegel's name and memorabilia donated by his daughter Millicent.
The family-run El Cortez bills itself as the longest continuously operating hotel and casino in Las Vegas. The family counts on that history to help the property compete against new casinos and corporate brands.
"Our history has done very well for us because people have a nostalgia for vintage Vegas," said Alex, one of Kenny Epstein's four children who are partners in the El Cortez. "They want to know what the Rat Pack felt like in the original days when it was privately run and less corporate than it is today. We find more people venturing downtown and excited about these stories and reading about downtown, and they can find great bars and restaurants and entertainment and a piece of Las Vegas' past."
That nostalgia should extend to the patriarch of the family. Kenny Epstein is a throwback to the private ownership that once dominated the local casino landscape.
In 1959, Epstein, then 18, moved to Las Vegas with his parents and soon set his sights on owning his own hotel-casino. He launched his career in insurance and real estate with advice from his father in the back of his mind.
"I always wanted to be like my father and be in the gambling business," Epstein said. "My dad said, 'Show up on time and be honest, and you'll be a success because you'll be the only one that does.'"
Epstein started on that path in 1966, as baccarat shift boss at the newly opened Caesars Palace. In 1975, Gaughan offered to sell Epstein a stake in the El Cortez.
Epstein met Gaughan at his Tahoe Biltmore when the former was just 15. Nearly 20 years later, in 1975, Gaughan showed the then 34-year-old Epstein around the El Cortez when it had less than 60 rooms and 100 slot machines.
"Jackie said to me, 'We're looking at all of these places, and why don't you just come down to the El Cortez and I will give you 5 percent,' and that's what I did," Epstein said. "It wasn't Caesars Palace, but I think my father asked me, 'What would you rather be: a bartender at Caesars Palace or own your own bar?'"
Epstein said he had a hiccup along the way. He approached Bank of Nevada for a $250,000 loan and was turned down because the bank did not consider the El Cortez a performing asset. At the advice of his dad, he turned to E. Parry Thomas and Bank of Las Vegas.
"I told him I was buying the El Cortez, and he said that would be a good future for me," Epstein said. "He asked me when I would pay it back, and I said three years. He said, 'See my secretary, and she will have a check for you.' That's as easy as it was, and I paid it back in three years."
Epstein bought into a different property back then. The biggest difference was its size. It didn't have a tower and had 250 fewer rooms, Epstein said. But not everything was different. As it was then, some 70 percent of the customer base today is local residents.
"If you're shooting craps 40 years ago, you're shooting craps today. The only difference might be the dress," Epstein said.
That and the $30 million spent a decade ago on an upgrade.
Epstein acquired the casino from Gaughan in 2008. Gaughan lived in the penthouse until he died in 2014. The two ate lunch and dinner together six days a week for years. Epstein chokes up while talking about Gaughan, whom he considered a second father.
In an era when the Riviera, Stardust and other vintage properties have been imploded, the El Cortez remains. When it opened in 1941, it had a casino, restaurant, cafe, floor show and 59 rooms. Those vintage rooms are still open and available to hotel guests looking for a historic experience. In 2013, the El Cortez was placed on the National Register of Historic Places — the only operating casino to be included.
"The El Cortez is a time warp," Epstein said. "Las Vegas is rip down the old and build the new. We're trying to preserve this. If we had plenty of money, we would probably rip part of this down and build a whole new place, but we are not, so we're playing on the historic role."
A family-owned business survives in this corporate era simply by being profitable, Epstein said. It starts with paying the bills. That is made possible by having a fresh casino floor with the latest equipment — though the El Cortez keeps some coin machines that older players enjoy.
The El Cortez also touts its value, with rooms costing $60 on average, and its payouts as higher than the Strip and elsewhere in Las Vegas.
"We don't have shopping centers, bowling and movies and all these different restaurants and shows," Epstein said. "We have to attract people by having the best gamble in Nevada – the smallest hold in all of Nevada."