ESPN ends DraftKings deal
February 10, 2016 - 1:30 pm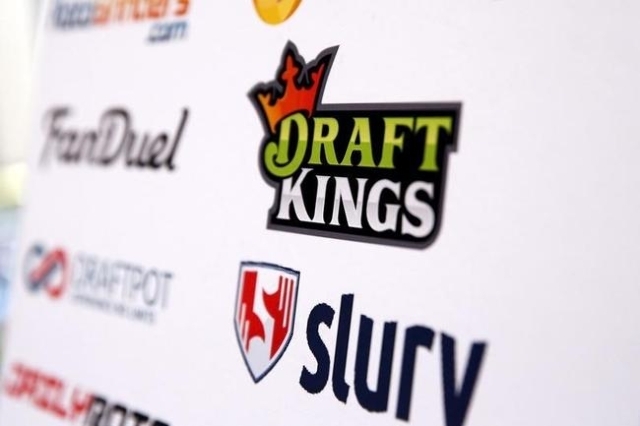 ESPN has gotten out of an exclusive deal with daily fantasy sports giant DraftKings.
Yahoo Finance first reported the news on Tuesday from multiple sources close to the situation. An ESPN spokesman and DraftKings had no comment on the report.
ESPN and DraftKings reached an exclusive agreement last June that made DraftKings the official daily fantasy sports offering across ESPN's platforms.
ESPN said at the time that it would include "branding and promotional opportunities across multiple ESPN and DraftKings platforms including integration into digital properties and television programming."
According to Yahoo, the "exclusive" part did not kick in until January. Before the new year, ESPN also sold ad space to DraftKings' rival FanDuel as well.
The daily fantasy industry has been embroiled in a legal battle with New York Attorney General Eric Schneiderman to remain open in the state and reportedly is under investigation by the FBI and a Florida grand jury.
Lawyers for DraftKings and FanDuel have argued that their clients could not have violated gambling statutes because they were taking in entry fees and not wagers.
In October, the Nevada Gaming Control Board and the state's attorney general determined that daily fantasy sites should be defined as sports gambling and need a license to operate in that state. FanDuel and DraftKings stopped operating in Nevada.
Payment processor Vantiv plans to cut ties with the daily fantasy companies, delivering another significant blow to the DFS business operations.
The New York Times reported on Jan. 29 that Vantiv Entertainment Solutions informed daily fantasy operators that it would stop processing transactions on Feb. 29, citing the opinion of the attorneys generals in New York, Texas, Mississippi, Hawaii and Illinois that fantasy games are illegal according to their state laws.
Citigroup said last week it would begin blocking debit and credit card transactions at DraftKings and FanDuel in New York.
The DFS industry was examined by PBS' "Frontline" that aired this week, with narrator Will Lyman noting "fantasy sports has been around for decades, but not like this." As part of a year-long joint investigation with the New York Times into the industry, PBS analyzed the "world of online sports betting and what was behind the explosion of daily fantasy sports."