Fontainebleau on Las Vegas Strip sells for $600M
August 29, 2017 - 1:37 pm
Updated August 29, 2017 - 6:37 pm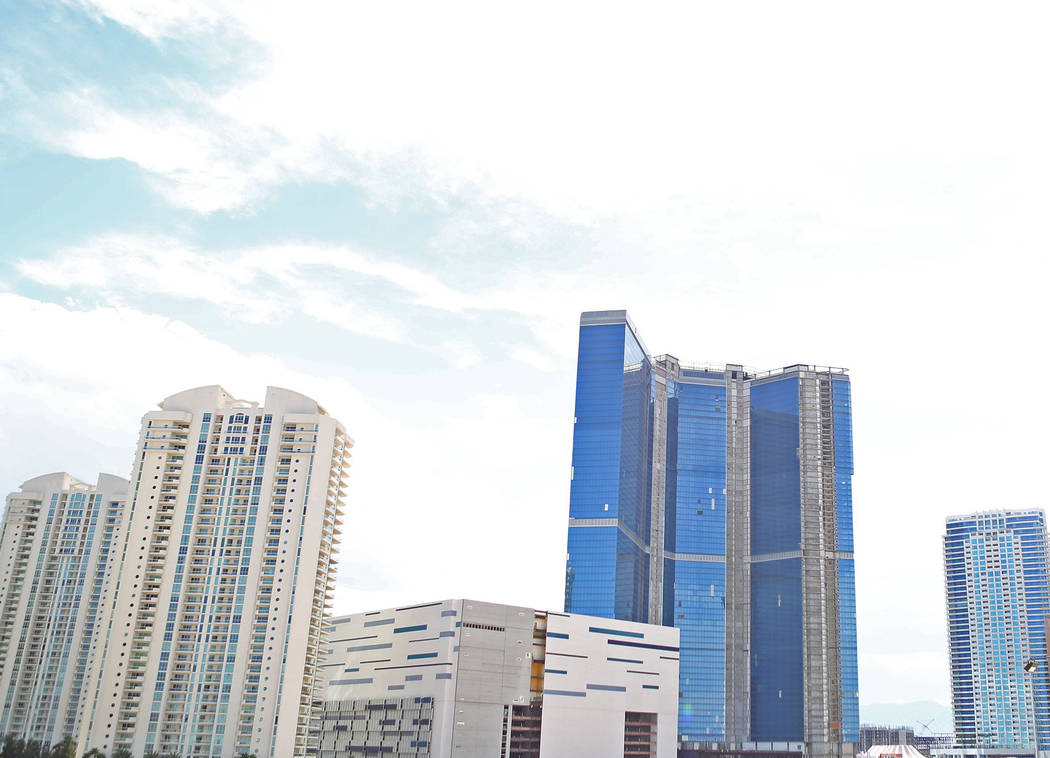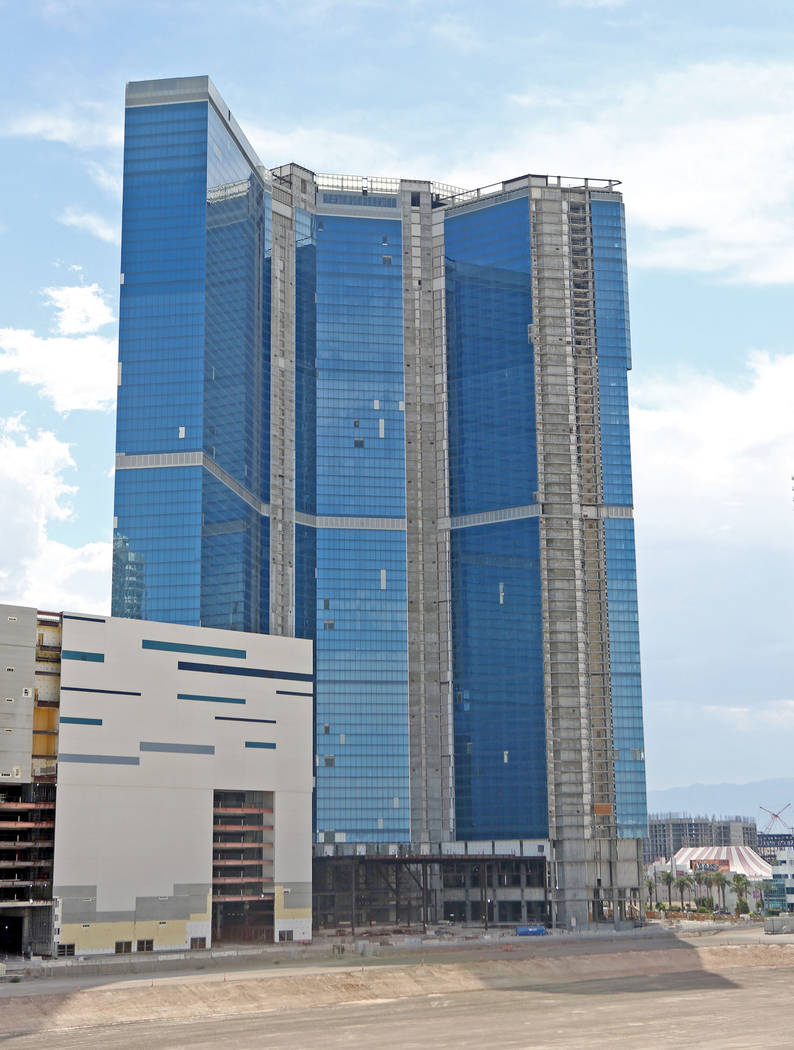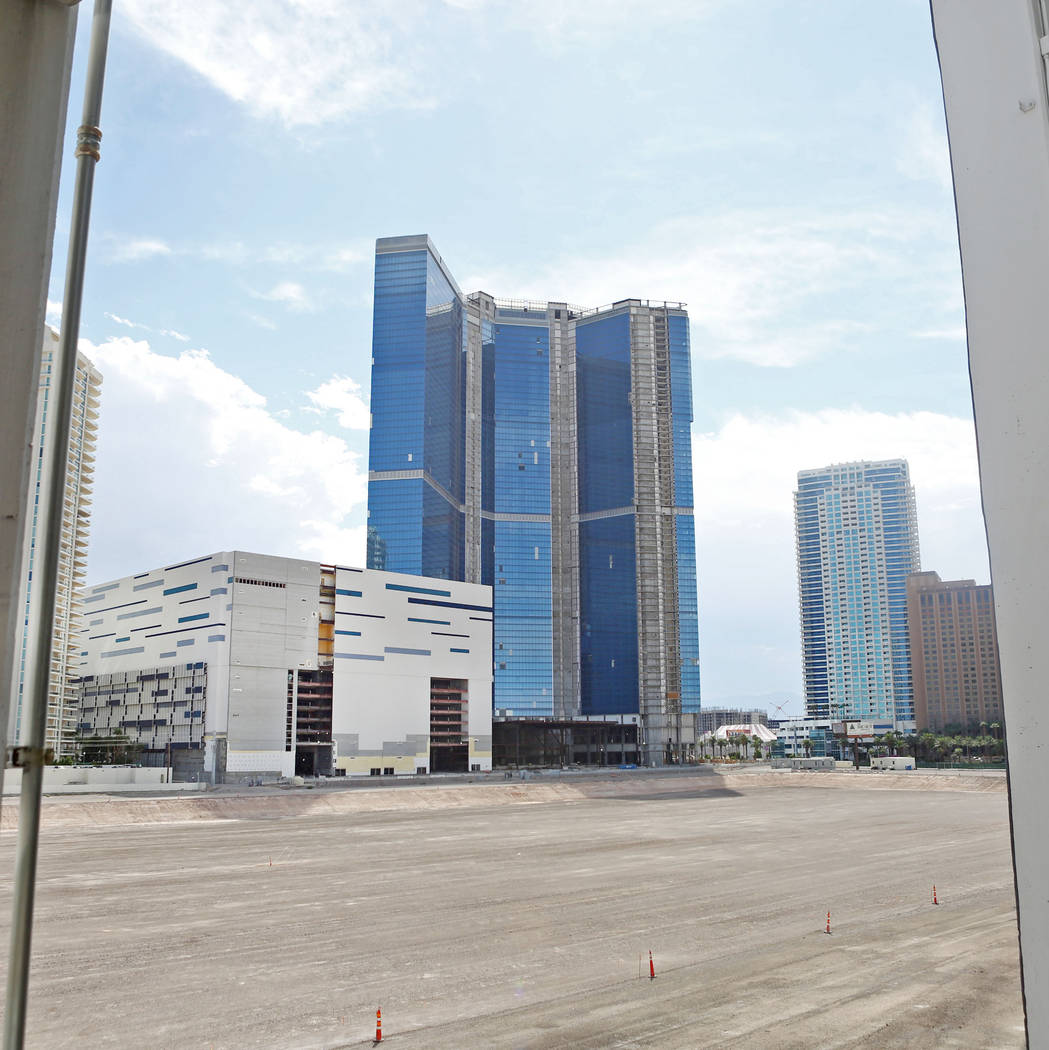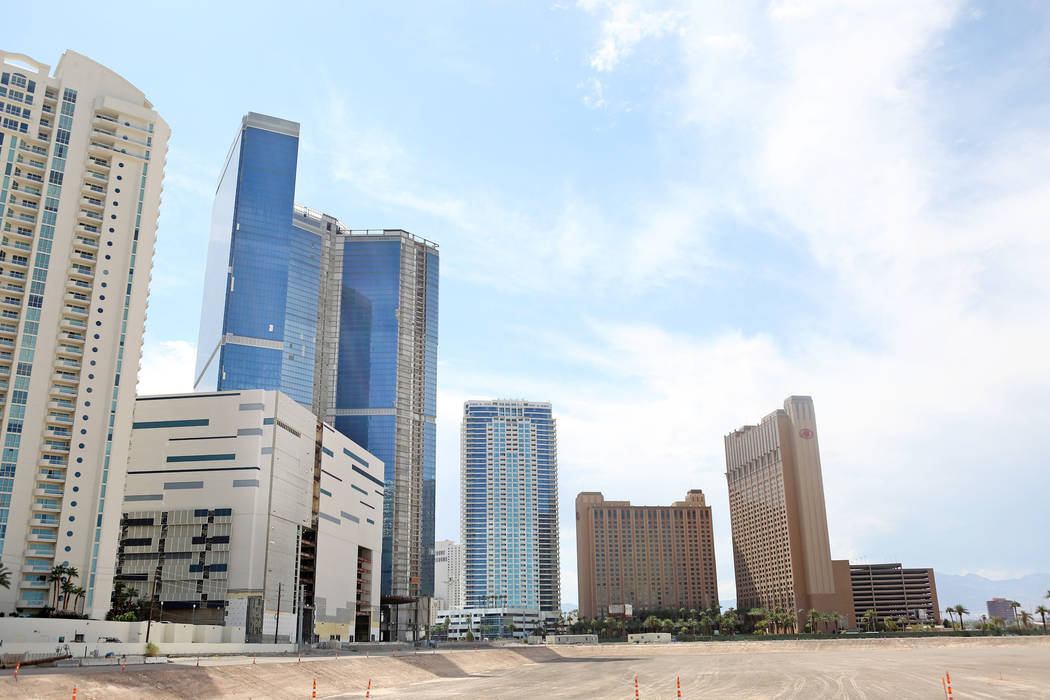 The Fontainebleau, Las Vegas' towering monument to the recession, has been sold again.
Billionaire Carl Icahn announced Tuesday that he sold the partially built, mothballed hotel tower on the north Strip for $600 million to real estate investment firms Witkoff and New Valley.
At the very least, the sale is a windfall for Icahn. He bought the property for around $150 million during the recession — and, according to a former listing broker for the hotel, Icahn bought it sight unseen and didn't know what he'd do with it.
The sale is also a sign that investors haven't given up on the north Strip, which has lagged other areas of the resort corridor with lighter foot traffic, unfinished projects and big, vacant lots.
But for now, it doesn't seem to answer a question that many people in Las Vegas have been asking for years: What will happen to the Fontainebleau?
New name?
In a news release, New York-based Witkoff, led by founder Steven Witkoff, called the never-finished project "significantly undervalued" and said the new ownership paid a "substantial discount" to the cost of building it from scratch.
The firm added that it has "identified numerous ways to unlock the significant underlying value of the property," but it did not provide any details.
It also said the hotel was "formerly known" as the Fontainebleau but did not say what the new name might be, and referred to it by its address.
"2755 Las Vegas Blvd. South is one of the best physical assets in the country, which is one of the reasons we were attracted to it," Steven Witkoff said in the statement.
A Witkoff representative said the firm declined additional comment.
Miami-based New Valley is a subsidiary of the Vector Group, which, besides buying real estate, says it's the fourth-largest cigarette manufacturer in the country, with such brands as Pyramid, Grand Prix and Liggett Select.
A New Valley representative did not return a call seeking comment.
The end of an era
Las Vegas was dotted with abandoned real estate projects after the recession hit, but it seems most were eventually acquired — typically for cents on the dollar — and completed.
The Fontainebleau sold for a steep discount to Icahn, but unlike other failed projects in town, it has sat unfinished for years as a constant reminder of Southern Nevada's bloated real estate boom and devastating crash.
John Knott, global head of gaming for brokerage CBRE Group and a former listing broker for the Fontainebleau, said he does not know what the new owners plan to do with the property.
But, he added, anyone who pays $600 million for it "needs to have a plan and finish it" as a hotel-casino. He said it would cost $900 million to $1.6 billion to complete, depending on the vision for the property.
Icahn, the 81-year-old chairman of New York-based Icahn Enterprises, listed the hotel in 2015 with CBRE for $650 million. According to Knott, Icahn bought the Fontainebleau before he personally visited it and didn't know what he would do with it.
Now, with the economy out of the trash heap, he's quadrupled his purchase price.
Icahn could not be reached for comment.
Original plans
The sale is a "very positive development" for the north Strip, said Mike Mixer, executive managing director of brokerage Colliers International's Las Vegas office.
Witkoff is an experienced "major-market developer" and has "great relationships with many of the big hotel chains," said Mixer, who expects the property to be rebranded.
The Fontainebleau was originally envisioned as a $2.8 billion, 3,815-room project on 24.5 acres. Amenities were slated to include 24 restaurants and lounges, a 60,000-square-foot spa, a 3,300-seat performance hall and a vast retail center.
A 95,000-square-foot casino was planned — relatively small by Las Vegas megaresort standards — along with a seven-story parking garage with two floors underground.
Its development group was led by Jeffrey Soffer, co-owner of Florida-based Turnberry, and Glenn Schaeffer, former president and chief financial officer of the Mandalay Resort Group.
Project plans were announced in May 2005, and construction began in February 2007. In April 2007, Australian mogul James Packer bought a 19.6 percent stake in the development company for $250 million.
The hotel had been slated to open in 2009. But the project went bankrupt in 2009, and Icahn acquired it in 2010.
The Plaza, in downtown Las Vegas, bought furniture, bathroom fixtures and wall safes that were supposed to be used in the Fontainebleau, and Clark County this year issued a permit to wrap part of the stalled hotel with a cloth covering.
Contact Eli Segall at esegall@reviewjournal.com or 702-383-0342. Follow @eli_segall on Twitter. Review-Journal writer Richard N. Velotta contributed to this report.