Gov. Sandoval signs bill allowing slot machines with skill factor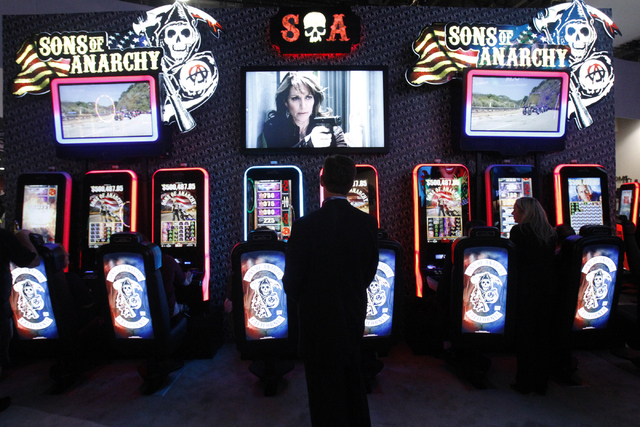 A bill backed by the Nevada gaming equipment industry was signed Thursday by Gov. Brian Sandoval and will allow state gaming regulators to adopt rules where slot machines can add a skill-based, arcade-style element to the game.
Senate Bill 9 was proposed by the Association of Gaming Equipment Manufacturers and emerged from last year's interim study committee that looked at the effect of technology on gaming.
In a statement, Sandoval said the bill promotes opportunities for casinos to incorporate skill-based games that may be appealing to a new generation of visitors.
"In order for our state to sustain its edge in an increasingly competitive gaming industry, we must continue to expand, evolve, and embrace the potentials found in the 21st century," Sandoval said.
The idea was to create slot machines that have elements of skill and other features to attract younger gamblers. The bill calls for the Nevada Gaming Commission to draft regulations allowing the development of the technology.
Both houses of the legislature approved the bill unanimously.
"This bill allows gaming manufacturers to use cutting-edge technology to meet the challenges prompted by a younger, more technologically engaged visitor demographic," Sandoval said.
According to AGEM, gamblers could play a slot machine with an 88 percent payback, but the figure could jump to 98 percent if the player was proficient in a video game skill element that would be part of the bonus round, such as shooting down enemy airplanes or outracing other players in a road race.
AGEM said the new technology could increase slot machine play in the Nevada by attracting players who traditionally play arcade games and other forms of nongambling experiences. And players can have a direct material financial impact on the outcome of the game.
"Passing this legislation into law is an important step forward in providing new opportunities for this critical industry to progress while ensuring that Nevada remains the global epicenter for gaming innovation and development," Sandoval said.
American Gaming Association CEO Geoff Freeman hoped the other 39 casino gaming states would follow Nevada's lead in creating rules for skill-based gaming.
"We applaud Nevada's leadership on this bill that will allow for innovation among gaming equipment manufacturers and suppliers and help gaming reach a key customer demographic," Freeman said.
Contact reporter Howard Stutz at hstutz@reviewjournal.com or 702-477-3871. Find @howardstutz on Twitter.