Groundbreaking held for new Moulin Rouge Las Vegas — PHOTOS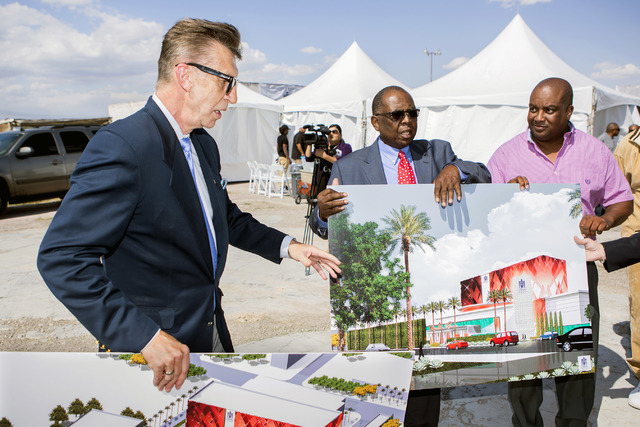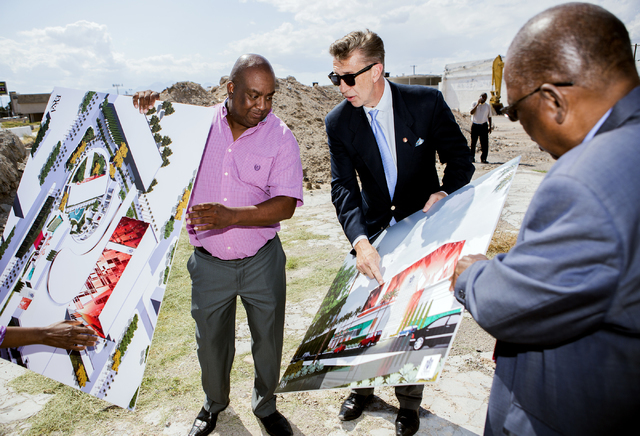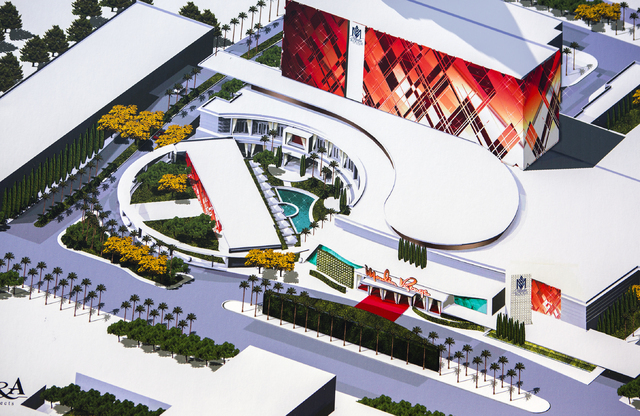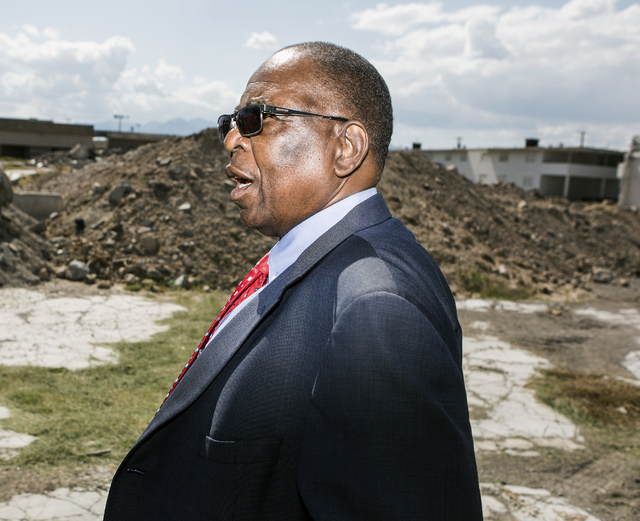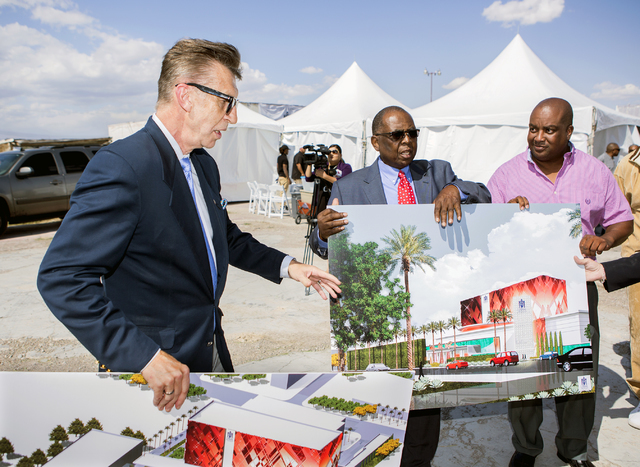 Officials for Moulin Rouge Holdings held a groundbreaking on Tuesday for the new Moulin Rouge Las Vegas.
The project is located at 900 W. Bonanza Road.
The date was chosen since the original Moulin Rouge opened on May 24, 1955, as the only integrated hotel and casino in the United States, officials said in a statement.
The budget for the development is between $100 million and $150 million.
Scott Johnson is president of Moulin Rouge Holdings LLC. Johnson's family has a 56-year history of construction projects and small-business ownership on Las Vegas' Westside.
Gene Collins is vice president and community liaison for Moulin Rouge Holdings. He has more than a 60-year legacy in Las Vegas' Westside.
Edward Vance & Associates is the architect for the project.
Officials project a 2019 opening.