Growth in e-sports popularity wows Nevada Gaming Policy panel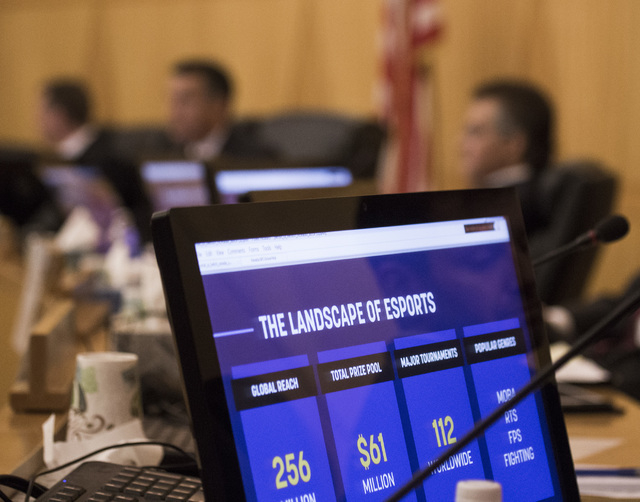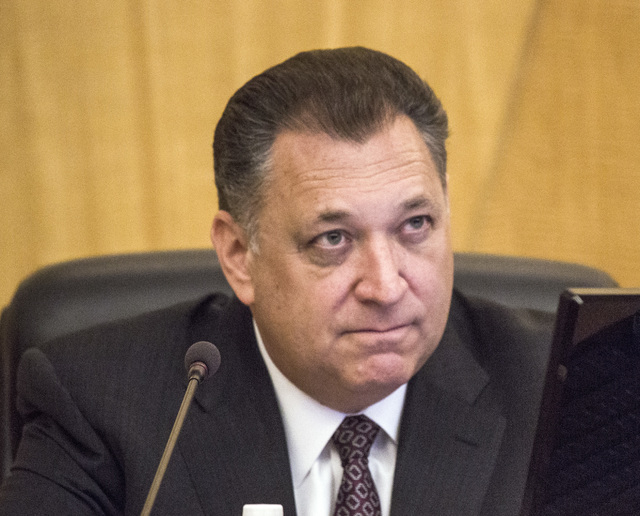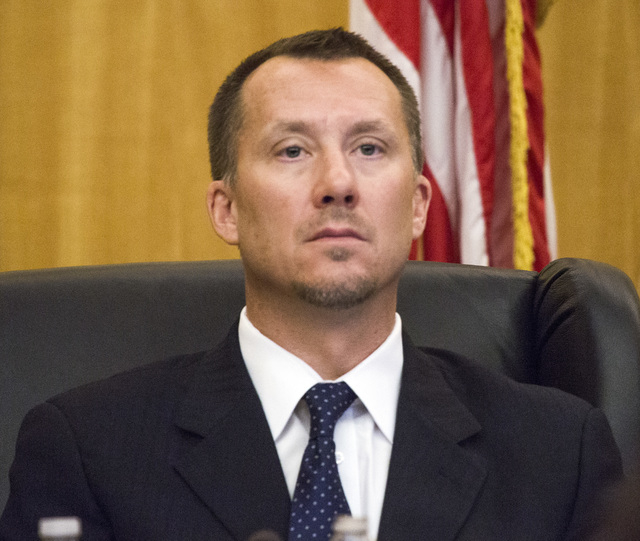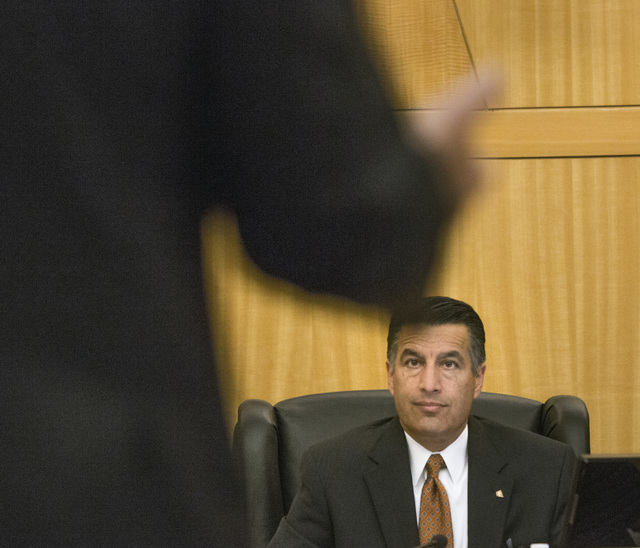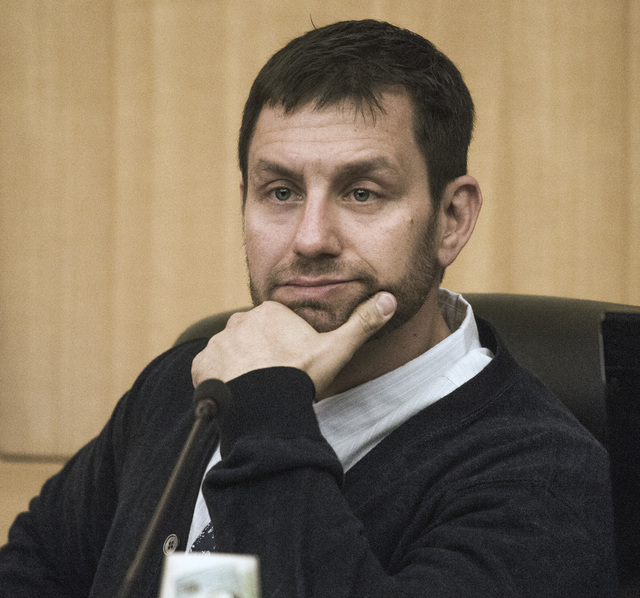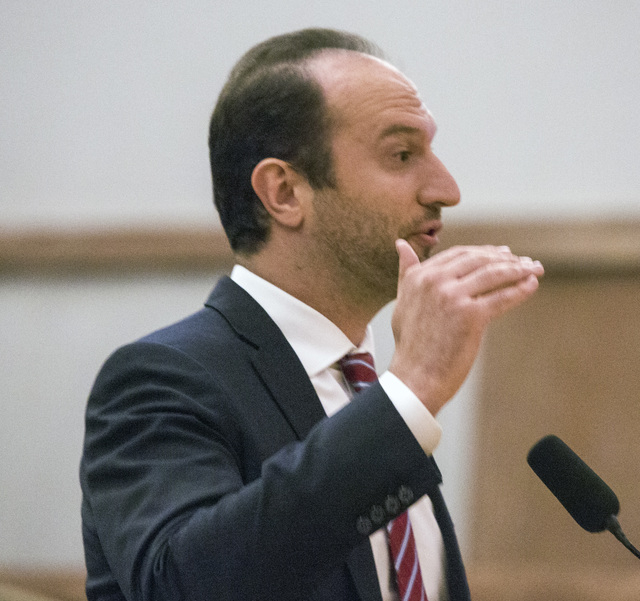 Some members of the 12-man Nevada Gaming Policy Committee have children or possibly grandchildren familiar with the phenomenon that could become the next big wagering opportunity for the state.
It's e-sports, and a possible nexus of video-game competitions and sports books could generate a new means to draw the millennial generation into casino properties. E-sports involve video-game competitions of various genres, from fighting and shooting to battle arenas and strategy.
Some companies — Fifth Street Gaming and its Downtown Grand property, for example — have already taken the initial steps toward building an e-sports foundation in Southern Nevada.
MGM Resorts International took it to another level April 16-17 when some 10,000 fans jammed the Mandalay Bay Events Center for an e-sports competition.
The Gaming Policy panel that could offer recommendations to boost the state's gaming industry was dazzled Friday by stories of arenas filled with passionate fans and heard from a retired player who now lives in Southern Nevada about the potential for gambling on e-sports.
After discussing the potential for taking bets on e-sports competitions, panel members concluded that they may already have all the regulations in place and could start taking wagers immediately.
Gaming Control Board chairman A.G. Burnett, a member of the committee, noted that Regulation 22.120, which provides a lengthy list of prohibited wagers, doesn't have anything that specifically points to e-sports as a type of competition that could be banned.
Still, Gov. Brian Sandoval, who chairs the committee, asked committee members to contemplate what they had heard Friday and bring their ideas back to a future meeting, probably in August.
Six presenters gave committee members plenty to think about.
Steve Hill, who heads the Governor's Office of Economic Development, pointed to e-sports as a prime example of the type of industry the state is seeking to diversify the economy. It's an industry related to the state's primary economic asset, gaming and tourism, it touches the high-tech sector, and it has the potential of drawing international interest. E-sports already is big business in Europe and Asia.
Las Vegas resident Jonathan Wendel, a former e-sports competitor who used the gamer tag name "Fatal1ty," has played competitively on six continents and has collected more than $350,000 in winnings.
The subject of a "60 Minutes" profile, Wendel told the panel that when he competed, he trained eight hours a day and flew in sparring partners to keep his competitive edge sharp. He also said he ran two miles a day to be physically fit enough to endure the stress of video-game play.
Wendel, who calls himself a "cyberathlete" and is now retired from the sport at age 35, said he would someday like to pull up to his mother's house in a Ferrari paid for with his winnings to show her she was wrong about discouraging him to play video games when he grew up.
"I'm getting close to being able to buy the Ferrari," Wendel said, "but I've got a Mercedes for now."
Seth Schorr, CEO of Fifth Street Gaming, said Downtown Grand has an e-sports lounge and hosts video-game tournaments on weekends. He wants the property to become known as an e-sports hangout, and his food and beverage providers have come up with menu items on sticks so that players don't get sticky fingers while handling keyboards, joysticks and mice.
Schorr plans to attend an international e-sports gaming conference in London to learn more about how other gaming venues are approaching e-sports.
Schorr suggested that if approved, customers could wager on the outcome of player matches or that, like in poker, competitors could bet against each other and sponsoring casinos could rake a percentage of the wager. Others are considering a pari-mutuel model for wagering.
Craig Levine, CEO of Electronic Sports League North America and founder of the e-sports Team 3D, said the league has been working to protect the integrity of games, even establishing anti-doping measures to prevent competitors from seeking unfair advantages.
The league also has researched and implemented policies to prevent "cheating to lose," match-fixing and throwing games.
That's an area Art Manteris, vice president of race and sports operations at Station Casinos, concurs would require some expertise to set odds and monitor play. He said he expects his company would move slowly on taking wagers for e-sports, but agreed it's an opportunity that Nevada should not allow to pass by.
In addition to scrutinizing existing regulations and how they would apply to e-sports, committee members also are expected to weigh in on games whose participants are in their prime before they could legally gamble in the state.
Wendel said most of the top players are in their late teens and they only play into their early 20s if they're extremely good. The legal age to play in a casino in Nevada is 21.
Contact Richard N. Velotta at rvelotta@reviewjournal.com or 702-477-3893. Follow @RickVelotta on Twitter.