Hakkasan continues to generate 'great profits' in Las Vegas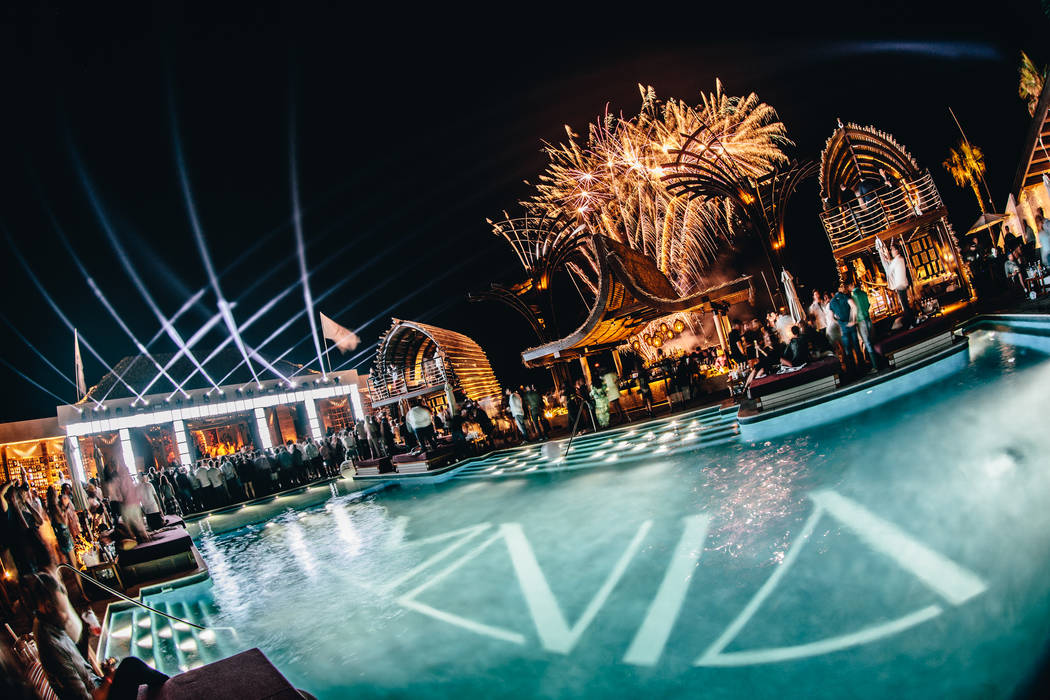 Electronic dance music and high-priced DJs continue to generate "great profits" for Las Vegas nightclubs and are not going anywhere anytime soon, Hakksan Group Chief Executive Officer Nick McCabe said.
"I think there has long been predictions of the death of dance music and death of the DJ, which I have never bought into and continue not to buy into," he said.
"As long as the talent and people in that world continue to be innovative, it will stay on top."
Stars such as Calvin Harris and Tiesto continue to attract crowds, especially VIP guests willing to drop thousands of dollars for a table at the company's top venues like Hakkasan, Omnia and Jewel. VIP clients generate 65 percent of nightclub revenue, McCabe said.
"We keep asking ourselves, what is the next phenomenon. Is music going to change? It is not that we don't want to stay ahead of the game, but it's also a 'If it's not broke, don't fix it' kind of approach," he said about the decision to keep booking top DJ talent.
The strong appeal of DJs has washed away the days when the appearance of a Paris Hilton or a Kim Kardashian could make all the difference between a high revenue night and low, he said.
"It just doesn't work like that anymore," he said. "We think if we are strong in the content world, the success will stay in the venues."
Hakkasan might make some interior changes to their nightclubs, including technology and audio visual upgrades, McCabe said. The company's first major club — Hakkasan — is now in its sixth year of operation.
EDM + pop
The biggest change in the nightclub music scene has been the crossover between electronic dance music and hip-hop as well as commercial pop over the past 18 months, he said.
DJs are dropping hip-hop or pop tracks into their clubs sets with success. It comes as collaborations between DJs and other stars climb on the music charts.
"If you have the radio hits and have the track recognition, that is where the big fees come from," said McCabe, referring to the six-figure salaries some DJs can command for a performance.
McCabe credited former Wynn Resorts Chief Executive Officer Steve Wynn with leading the change in the city's nightlife scene with the opening of XS in December 2008.
Before XS, Las Vegas nightclubs tended to be black boxes with simple buildouts and low investments of $10 million to $15 million, he said.
The 40,000-square-foot XS club features pyrotechnics, LEDs, lasers and a round DJ booth that can be seen from anywhere in the club, according to Wynn Resorts website.
"I think with XS, Steve really changed the game and created a level of opulence and luxury with a nightclub that hadn't been seen before. And with it came a level of spending that hadn't been scene before," he said.
Hakkasan tried to one-up XS with its eponymous Hakkasan nightclub in 2013 at the MGM Grand, investing $100 million in the five-story venue. Hakkasan later opened Omnia in Caesars Palace in 2015.
Hakkasan is likely to face more competition in Las Vegas in the coming years. The Palms is undergoing a massive renovation with plans to open a new club. Resorts World Las Vegas and The Drew Las Vegas might feature clubs when they open in 2020.
"It really has been us and Wynn duking it out in previous years," McCabe said. "Now there is a little bit more uncertainty." The new properties "will add some fire to the market."
To ensure Hakkasan continues to thrive, McCabe has extended contracts with his top DJs beyond the new club openings.
Contact Todd Prince at 702 383-0386 or tprince@reviewjournal.com. Follow @toddprincetv on Twitter.
Related
Las Vegas-based Hakkasan targets entry into hotels