Hornbuckle named new president, CEO of MGM Resorts
Updated July 29, 2020 - 7:39 pm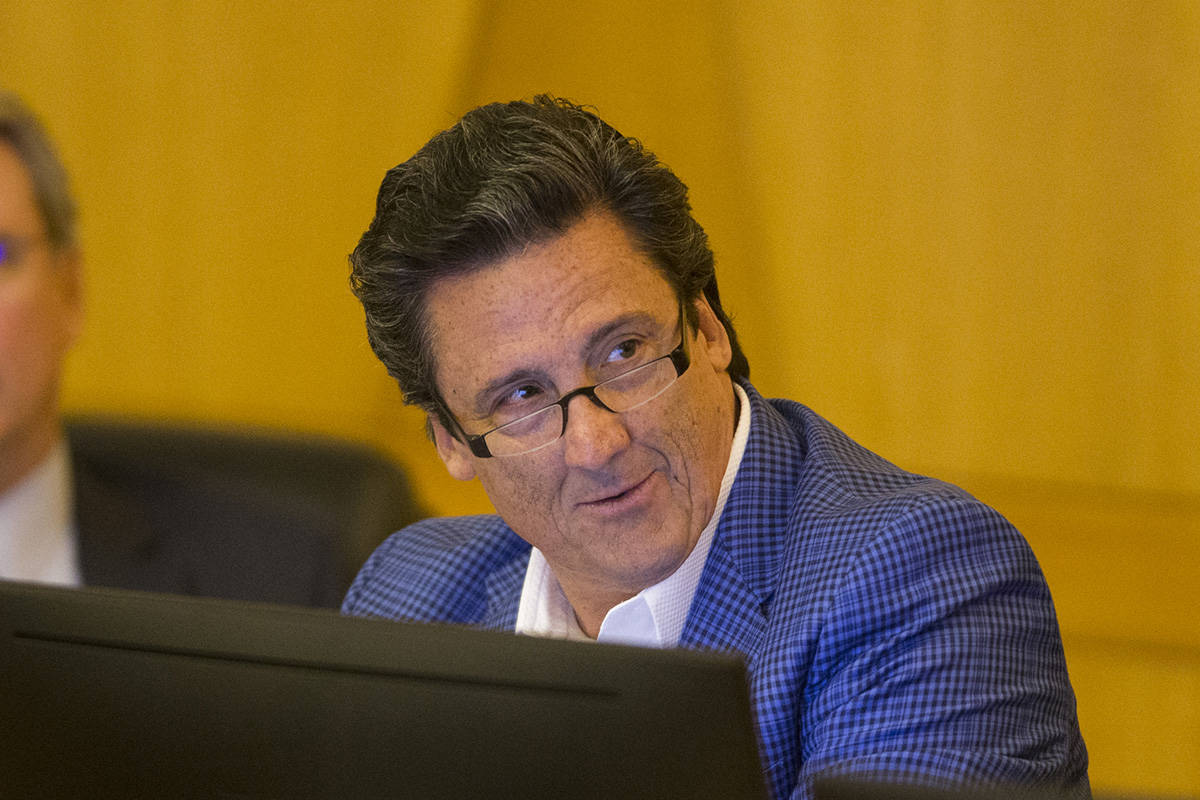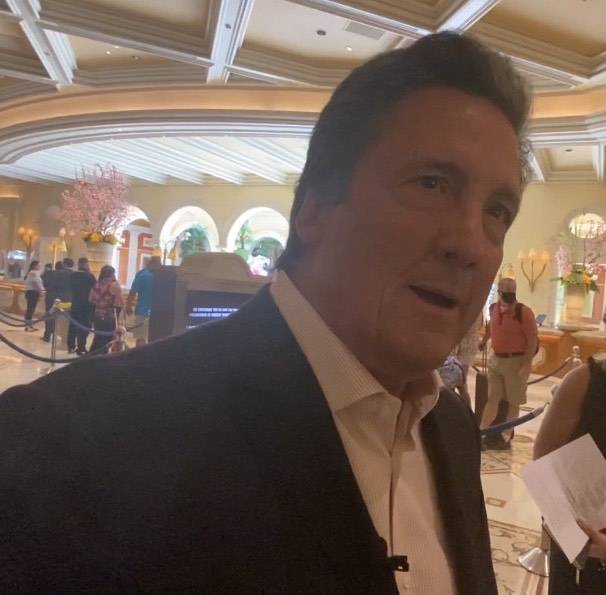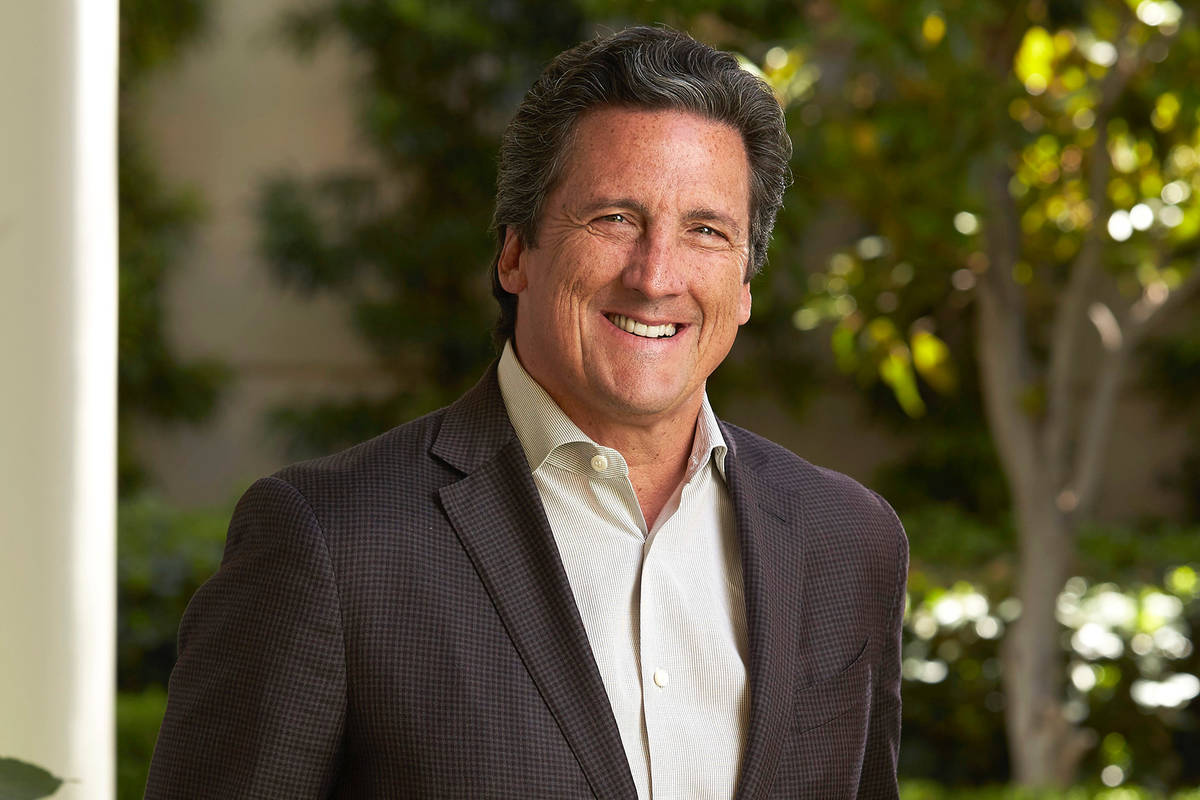 MGM Resorts International executive Bill Hornbuckle has had the "acting" removed from his title: He's now officially the company's president and CEO.
The company announced Wednesday afternoon that after a nationwide search, MGM's board of directors concluded that Hornbuckle was the right person to succeed Jim Murren, who stepped down as chairman and CEO earlier this year. Hornbuckle has held the acting president and CEO title since March.
"I look at this as a win for the team," Hornbuckle said in a telephone interview Wednesday. "The board voted with confidence in me and therefore, everything we have accomplished here. Without their support — and I mean real support on this — I wouldn't be positioned where I am today."
Hornbuckle said he has already begun familiarizing himself with some of MGM's domestic properties across the United States, having made a recent trip to Mississippi when that state reopened casinos. His plans to get to MGM's East Coast holdings were derailed by the pandemic. He also wants to get to Michigan where MGM operates in Detroit. Michigan Gov. Gretchen Whitmer on Wednesday permitted Detroit properties to reopen at 15 percent capacity.
Mirage, Park MGM reopenings
With the Detroit resort near reopening, only three MGM properties are left to come back — New York's Empire City Casino in Yonkers and two Las Vegas Strip resorts, The Mirage and Park MGM.
Hornbuckle said a determination hasn't been reached when the Strip resorts would reopen. Tentatively, the reopening date is Aug. 27, but that could change, he said.
"Obviously, we've enjoyed some return of business in the summer," he said. "We've seen some decent return at McCarran (International Airport). But we're a long way from home. Our group business is important to us in the fall, but that will not be showing up. I don't think our entertainment business with any real velocity will come back this year. So we have to moderate and measure ourselves against what the total community's needs are and what MGM Resorts' needs are. For now, those properties are slated for Aug. 27, but that's a tentative date."
Hornbuckle also is paying close attention to MGM's Asia holdings.
"Our Macao license is coming up (for renewal)," Hornbuckle said. "There's a keen focus on making sure we're well-positioned for renewal. And ultimately, we're excited by where we've left the Japan conversation. I think there will be some delay there (because of the pandemic), but it's undetermined about how long that delay will be. I think collectively we look to that as a way to balance our portfolio where half of our income is coming domestically, and the other half is coming internationally with keen focus on Asia."
Hornbuckle said MGM will also continue to push for additional market share in sports wagering with the company's GVC Holdings partnership and its BetMGM products.
But Hornbuckle said his most important emphasis will be on bringing employees back safely.
"It's important to me that we do all we can to get people back to work safely for the broader economy," he said.
The chairman of MGM's board of directors formally made the announcement.
"After a thorough national search, the board unanimously concluded that Bill is the best candidate to lead MGM Resorts through these immensely challenging times and into a more promising future," said Paul Salem, chairman of the board. "There are few tests of leadership greater than what Bill has faced. His seasoned global experience, depth of knowledge and steady hand have provided reassurance and confidence to our employees, partners, guests and shareholders during one of the most difficult periods in the history of our company. He has fully earned the opportunity before him."
Murren enthused
The man who Hornbuckle replaced at MGM was enthused about the company's move.
Murren said he recommended Hornbuckle as CEO back in January, when he began discussing his plans to resign with MGM's board of directors.
The two have a long history: They started working at MGM the same month in 1998, and one of Murren's first decisions upon becoming CEO in 2008 was to bring Hornbuckle to the C-suite.
More than a decade later, Murren said he's confident Hornbuckle will excel in his new role.
"I'm very happy for Bill, although I don't know if happy's the right word, because I know how hard (the job) is," he said. "I'm proud of Bill, and I know it was the right thing to do."
Murren described Hornbuckle as a "great motivator of people" who "literally grew up" in the gaming industry.
"It would've been a devastating mistake if somebody from outside of MGM came in fresh," Murren said. "(If) some stranger came into our community and tried to motivate our community. This is not the time for that kind of change. … Bill is the only leader who can lead MGM through this challenging time."
Hornbuckle's empathy
Murren described Hornbuckle as an empathetic leader who pays attention to detail — two critical skill sets in a crisis.
The former MGM CEO remembers attending the first Vegas Golden Knights hockey game after the 1 October shooting with Hornbuckle. Murren said he was overcome with emotion that night, and Hornbuckle came down to where he was sitting and put his arm around Murren.
"That's Bill Hornbuckle in a crisis. He'll put his arm around you," Murren said. "Right now, at this time, given where we are as an industry … dealing with this crisis transparently and with empathy is critical."
Gaming industry analysts also reacted favorably to the appointment.
Brendan Bussmann, director of government affairs for Global Market Advisors LLC, said the announcement came at no surprise.
"Obviously, now's not a time you want to make a change, considering what this industry is going through," he said. "(And) I've said from the beginning: Whoever MGM chooses needs to be a gaming guy … that's Hornbuckle."
Bussmann said Hornbuckle's decades of experience in the gaming industry will allow him to "hit the ground running" with his new position.
"It won't be a learning curve," he said. "(He'll) be able to make quick and agile decisions."
Nehme Abouzeid, president of consulting firm LaunchVegas LLC, said Hornbuckle has been at the forefront of the gaming industry "for a long time."
"(He was) involved with the evolution of integrated resorts on the Strip, global expansion, mergers and acquisitions, as well as MGM's big investment in sports and entertainment and its response to crises like the Oct. 1 shooting and the COVID-19 pandemic," he said. "People outside of gaming don't always appreciate the complexity of this business, and this move shows that the board concluded that there was no better person for the job than this experienced company insider."
Greg Chase, founder and CEO of Las Vegas-based Experience Strategy Associates, said the promotion is something Hornbuckle has worked decades to achieve, having previously worked as a property-level president and chief operating officer in the late '90s and early 2000s.
"The company is well-positioned to have Bill at the helm now to drive the core business model at MGM," he said.
He added that the appointment comes at a difficult time, with MGM and other casino operators facing large revenue declines due to the pandemic.
"I would imagine that not only Bill, but a lot of senior leadership at MGM are under a lot of pressure at the moment to figure out how to bridge gaps in business volumes, and figure out how to (convince customers they) are operating safe environments and spaces to drive visitation."
'Sharp move'
Josh Swissman, founding partner of The Strategy Organization in Las Vegas, said Hornbuckle is perfect for the job.
"Appointing Bill Hornbuckle as the permanent president and CEO of MGM Resorts is a sharp move by the board," Swissman said. "Bill grew up in the gaming business at the front desk and earned his way to the top. That type of tenacity and focus has gained him the respect and admiration of gaming and hospitality team members from the front line all the way up to the boardroom. Bill just 'gets it' and this appointment couldn't have come at a more appropriate time. Expect more of his steady leadership, calm demeanor and impeccable business savvy as he continues to guide MGM Resorts through the current challenging environment."
Contact Richard N. Velotta at rvelotta@reviewjournal.com or 702-477-3893. Follow @RickVelotta on Twitter. Contact Bailey Schulz at bschulz@reviewjournal.com or 702-383-0233. Follow @bailey_schulz on Twitter.