Las Vegas venues use cryptocurrencies to lure new customers
March 24, 2018 - 10:00 am
Updated March 26, 2018 - 12:39 am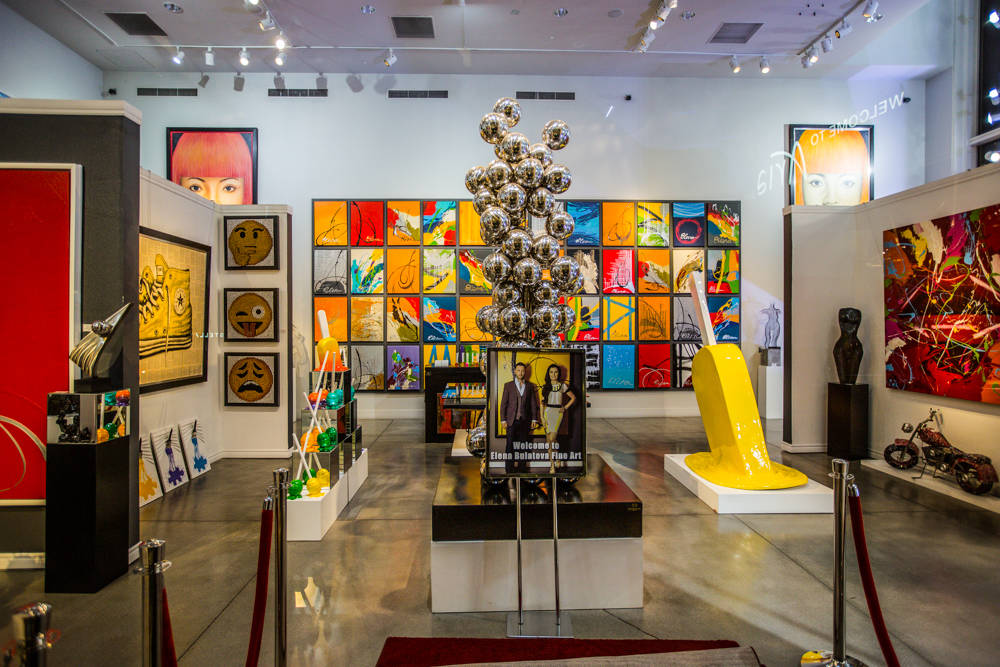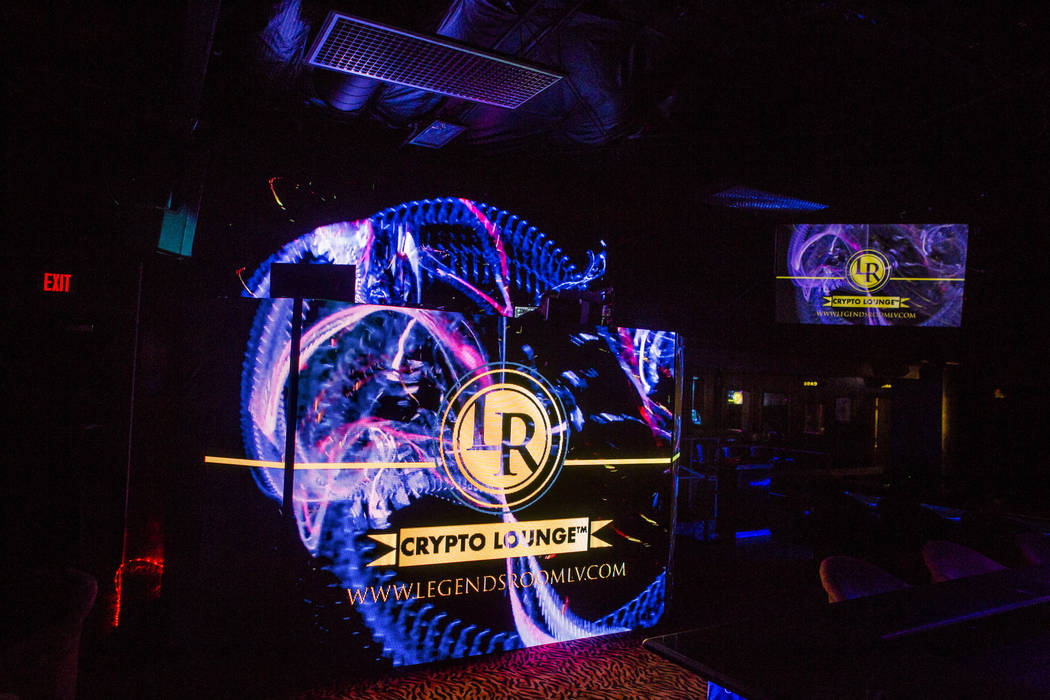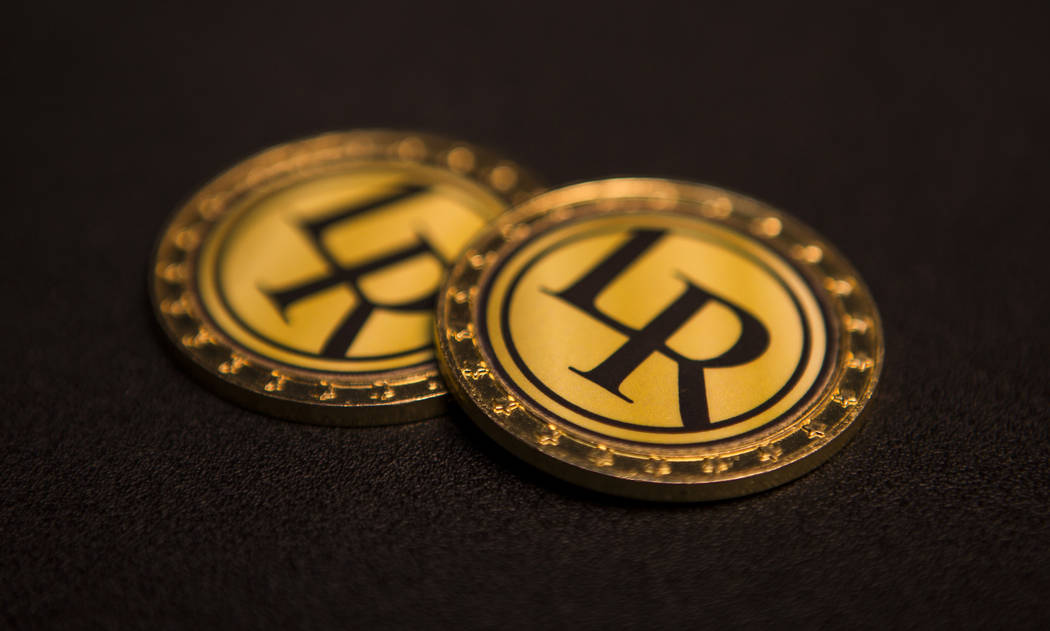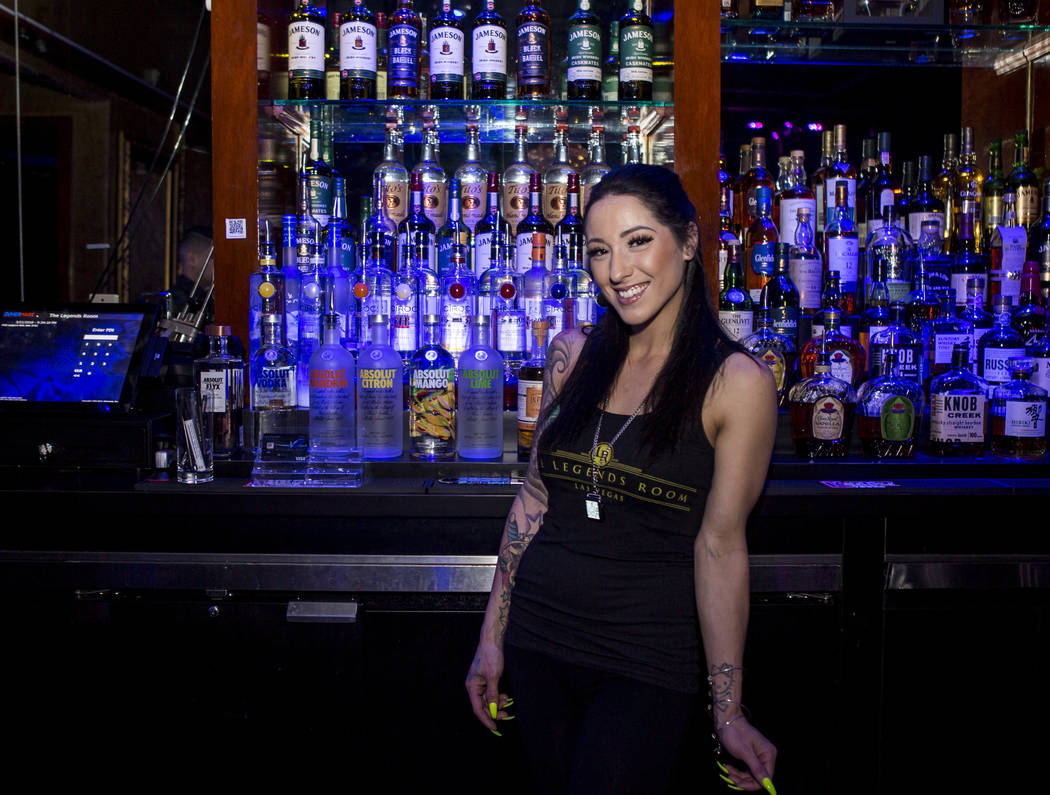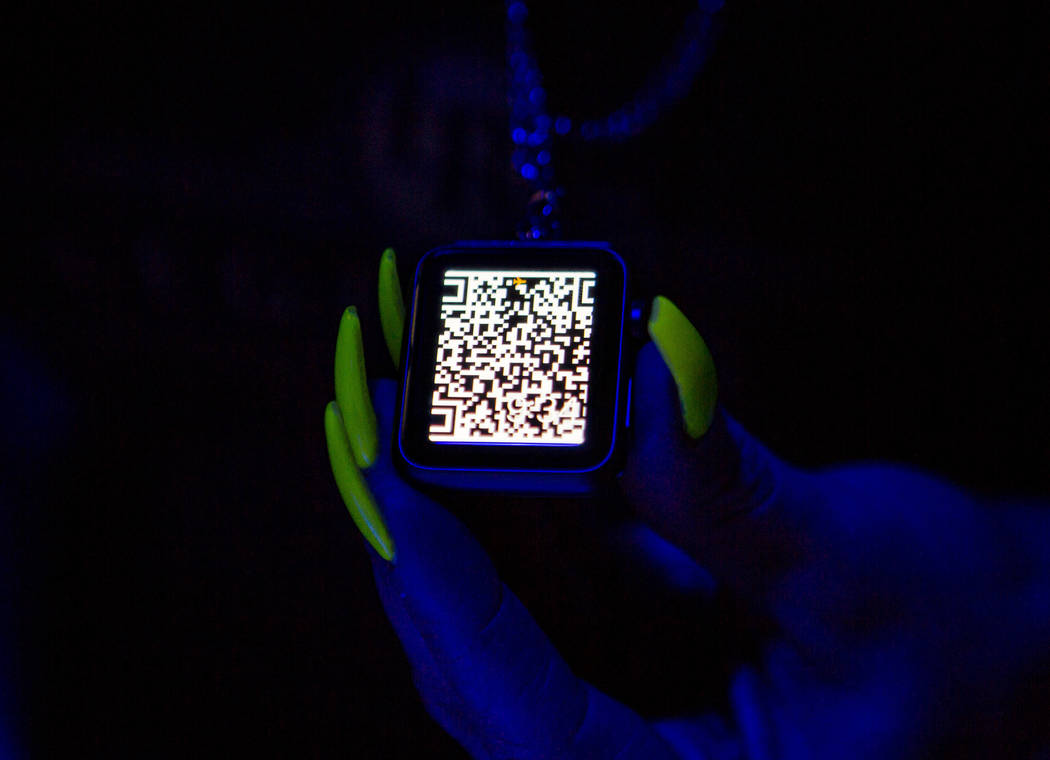 Strip casinos might never accept cryptocurrencies such as bitcoin on the gaming floor because of the state's industry regulations.
But nongaming venues inside those establishments, such as high-end clubs, restaurants and retail outlets, are working to capture the young, generally wealthy niche clients who use cryptocurrencies.
The effort is being supported by people traveling to Las Vegas for technology and finance conferences that touch on cryptocurrencies, such as CES and Money20/20.
And at least seven conferences in Las Vegas this year are dedicated to cryptocurrencies and blockchain technology, the backbone of the new digital money.
The Elena Bulatova Gallery in The Shops at Crystals on the Strip began accepting cryptocurrencies this year after receiving about 20 inquires, said gallery manager Vince Notardonato. Bulatova, who has four galleries in the western United States, made her first sale with bitcoin at her Palm Springs location in mid-March.
Bulatova, who was pursing a doctorate in economics before launching her art career, said she has a personal interest in cryptocurrencies. Her experience has shown her that acceptance in Las Vegas venues will be a function not only of customer demand but also of management understanding and enthusiasm.
"I thought accepting cryptocurrencies would increase the buying pool of people. If someone bought cryptocurrencies a few years ago, they can afford to buy a lot of things now, like artwork," she said. "I think there is a big future for cryptocurrencies."
'Big future' anticipated
Ryan Dahlstrom, president of The Bar Experts, an industry consultancy group, said he is working with Strip establishments to set up a system for cryptocurrency payments.
"We have already accepted a few contracts and are currently developing business plans for what would be cryptocurrency venues" in Las Vegas and California, he said. "There seems to be some serious interest within the hospitality industry."
The Legends Room, an off-Strip gentlemen's club, launched an initial coin offering last year and accepts most major digital currencies. Peter Klamka, a consultant for the club, said many casino and club executives have been inquiring about how its program works.

Klamka said he is working with a Strip nightclub (which he would not name) to create a VIP lounge that will have a crypto-based membership and will accept digital currencies. He expects the deal to be finalized this month.
"It is a great marketing angle for a casino," he said. "There is a fanatical audience devoted to crypto. They tend to be young, sophisticated and loyal with disposable income."
Only 2 percent of Americans own or have owned bitcoin, but that figure is 6 percent among male millennials, according to a study last year by Blockchain Capital.
Nearly one-third of millennials said they intend to buy cryptocurrencies in the coming years, the study showed. Gaming companies have adopted new strategies to attract millennials, who show little interest in casino gambling.
Community support
Cryptocurrency owners say that if venues accept it, they will come to the venues and spend their money to highlight their devotion to the cause.
"I go out of my way sometimes to support the place that accepts crypto," said John Williams, 36, a Las Vegas-based bitcoin trader and investor. "A business that accepts crypto is more likely to be willing to try new things to provide a better customer experience. They are more likely to have a similar mindset."
Amanda B. Johnson, a Las Vegas-based spokeswoman for the Dash digital currency, said early investors who have made money on the skyrocketing prices for currencies like bitcoin and ethereum have a vested interest in spending them and getting companies to accept them.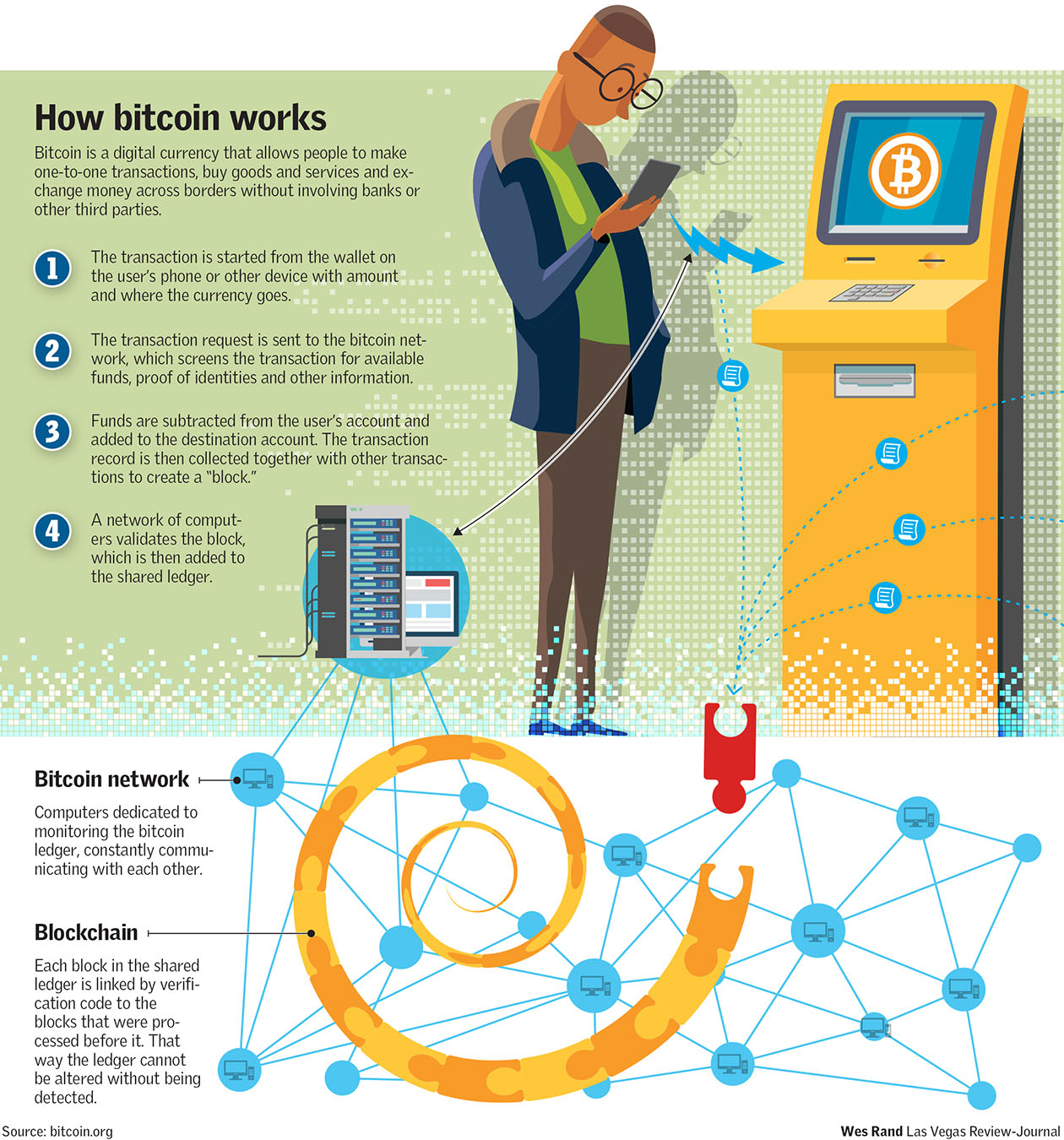 "They understand that the very value of a cryptocurrency is completely dependent on people actually using it. If it doesn't have a purpose, it will go to zero," Johnson said.
Shawn Smith, president of Harena Data and a decadelong industry consultant, said many bars and nightclubs are considering accepting cryptocurrencies but are "standing on the sidelines" until they see other establishments jump in. Uncertainty over transaction times and costs make small-scale owners uncomfortable, he said.
"I think it will be venues at casinos that lead the way, because they have the working capital necessary to make the investment," Smith said.
Legends offering
The Legends Room uses cryptocurrency as a marketing tool to stand out in the competitive Las Vegas gentlemen's club industry and to draw young, tech-savvy convention visitors, Klamka said.
Some devout digital money owners use the Legends Room as a Las Vegas crypto booking service, paying the club in bitcoin for rooms on the Strip. Klamka said he has booked about 50 rooms for visitors since the beginning of the year.
The club is now looking to team up with other companies in Las Vegas that want to tap its bitcoin-obsessed male customers. It is working with Dream Exotics to pay for Lamborghini rentals with bitcoin.
"We are layering on these different lifestyle things," Klamka said.
Hakkasan Group, which runs 17 bar and nightclub venues in Las Vegas, has considered accepting cryptocurrencies amid VIP customer inquiries, CEO Nick McCabe said.
McCabe said he is not rushing to implement such transactions. He wants to wait to make sure the surge in interest is not a flash in the pan.
"We are not in the PR stunt game. I want to make sure as a company we are not based on fads, but on long-term trends," he said. "I want to be comfortable that this is here to stay and that we can do it in a safe and secure manner."
Contact Todd Prince at 702-383-0386 or tprince@reviewjournal.com. Follow @toddprincetv on Twitter.
Crypto and bitcoin conferences in Las Vegas
Jan. 6-7: CoinAgenda (Caesars Palace)
May 2: Blockchain Investment Forum (The Cosmopolitan of Las Vegas)
May 12: NAC3 (Fresh Wata)
May 16-17: The Blockchain Event (MGM Grand)
Aug 10-16: XBV ChainXchange (Mandalay Bay)
Oct. 31-Nov. 2: WorldCryptoCon (Aria)
Dec 11-12: CryptoBlockCon
Related
Casino, pot business slow to adopt bitcoin in Nevada
Bitcoin's origins have roots in dark web
Las Vegas startups seek to capitalize on technology behind bitcoin