MGM to outsource various jobs with company's Strip arenas
February 10, 2016 - 2:46 pm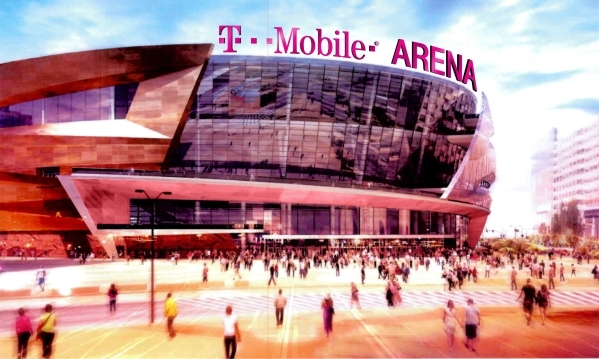 MGM Resorts International will outsource staffing for the company's three Las Vegas arenas/events centers as part of the overall review of the casino operator's business areas.
The company is bringing in four vendors to manage various jobs with the Mandalay Bay Events Center, the MGM Grand Garden and the new T-Mobile Arena.
MGM spokesman Clark Dumont said in an email having a third-party vendor provides steadier work scheduling for employees.
"Vendor scheduling systems allow more flexibility to address the peaks and valleys of staffing demand in the event business," Dumont said. "In addition, the partner vendors will work events at multiple arena venues, so more opportunities for workers to not only be confined to working at one arena, but to also cross-train to work on events at other MGM Resorts' arenas and potentially other venues citywide."
Dumont said 300 jobs — all nonunion positions — are involved in the changes. He said having all three arenas standardized under the same vendors promotes and achieves flexibility, better coordination and efficiency in staffing.
The four vendors are We Serve, which will oversee all ushers and ticket takers; Rhino, which will oversee the MGM Grand Garden's stagehands and riggers; 3G, which will oversee the stagehands and riggers for the Mandalay Bay Events Center and T-Mobile Arena; and PrideStaff, which will handle all conversion technicians.
Employees have the opportunity to apply with the new vendors, as well as applying for other positions within MGM Resorts.
MGM, which operates nine resorts on the Strip, is completing a "profit growth initiative" that is expected increase annual cash flow some $300 million by 2017.
Last month, MGM said it was implementing a $90 million strategy to improve its valet and self parking areas, which include construction of $54 million, 3,000 space parking garage behind Excalibur and charging for parking at its Strip casinos starting in April.
The company announced earlier this month it turning over operations of its parking facilities to SP+, a Chicago-based parking facility operator. Some 300 valet parking attendants will be transitioned to the new company but will retain their seniority levels and benefits.
Contact reporter Howard Stutz at hstutz@reviewjournal.com or 702-477-3871. Find @howardstutz on Twitter.