New Jersey may take sports bets Thursday, and MGM is ready
Updated June 11, 2018 - 10:36 pm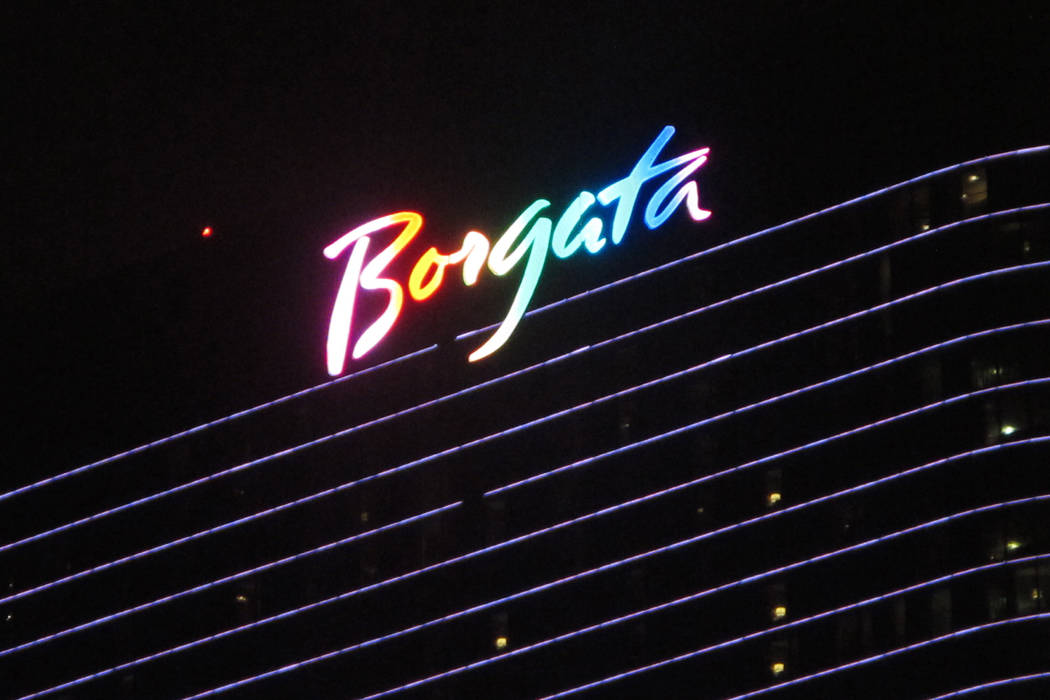 New Jersey Gov. Phil Murphy signed sports wagering legislation Monday, and Las Vegas-based MGM Resorts International is ready to go all in.
The company's Borgata resort in Atlantic City is expected to be among the first in the state to offer sports bets. Murphy is expected to place the state's first bet Thursday at Monmouth Park Racetrack in Oceanport near the Jersey shore. A spokesman for Murphy declined to say what wager he'd be making.
"Borgata is pleased the governor has signed the New Jersey sports wagering legislation and we are moving ahead with all possible speed to begin accepting legal sports bets as soon as required regulatory approvals are in place," an MGM spokesman said in an emailed statement.
"Having spent decades successfully operating sportsbooks in Nevada, building trust with regulators, MGM Resorts is positioned to be a leader in sports wagering," the statement said. "Sports and sports betting are key entertainment experiences that drive ongoing consumer engagement. The MGM brand has a strong association with sports and sports betting and is well recognized by consumers."
Minimal World Cup impact
While nationwide sports wagering advocates have said legalized sportsbooks could dent profits of illegal operators, a Las Vegas industry analyst said don't expect there to be much impact on the black market for World Cup betting. The global soccer event begins later this week.
"The effect is likely to be relatively minimal," said Chris Grove, managing director of sports and emerging verticals for Eilers & Krejcik Gaming.
"Nevada was already baked in. Delaware is going to be small and New Jersey will still be finding its footing during that period," Grove said. "But certainly if you flip the calendar forward to the next World Cup, I think by that point you'll have enough states on line in a regulated market that you'll really see a meaningful impact."
Murphy, a Democrat, signed the bill just three weeks after the state won a U.S. Supreme Court victory paving the way for all 50 states to allow sports gambling. The new law allows licensed casinos and racetracks to offer sports betting in a taxed, regulated setting. The bill unanimously passed the state New Jersey Legislature last week.
With Delaware and New Jersey following Nevada's lead in allowing single-game sports bets, other states are close behind. The most likely states to be next include Mississippi, West Virginia, Pennsylvania, Illinois and Oregon, according to Eilers & Krejcik.
Most other Atlantic City casinos, along with Freehold Raceway, also plan to offer sports betting but have not laid out a timetable to begin.
No Rockets bets
The Golden Nugget, which won't be able to take bets on pro basketball because its owner also owns the NBA's Houston Rockets, said it would begin taking bets on other sports by the time football season begins in September, as did the Meadowlands Racetrack in East Rutherford, near New York City.
Online wagering on sports won't take effect for another month, but gamblers able to place a bet in person can line up to make wagers on the opening matches of World Cup soccer, the U.S. Open golf tournament, or a variety of Major League Baseball games.
"Our casinos in Atlantic City and our racetracks throughout our state can attract new business and new fans, boosting their own long-term financial prospects," Murphy said. "This is the right move for New Jersey and it will strengthen our economy."
Contact Richard N. Velotta at rvelotta@reviewjournal.com or 702-477-3893. Follow @RickVelotta on Twitter. The Associated Press contributed to this story.