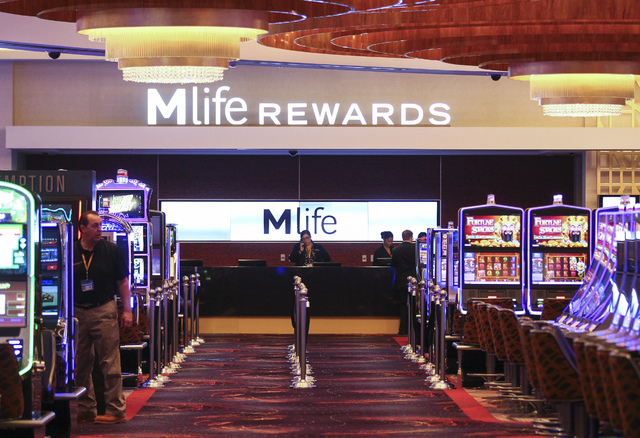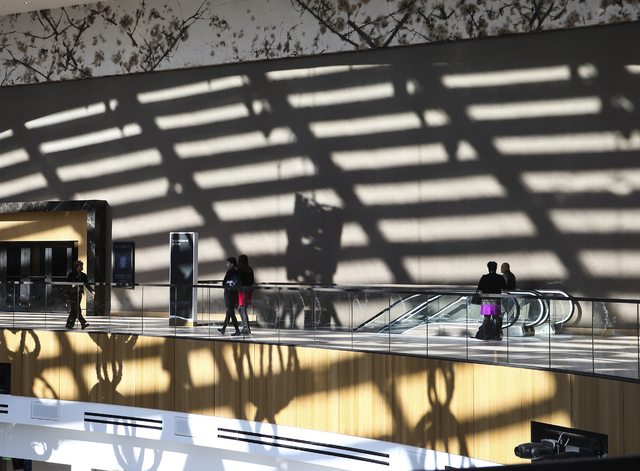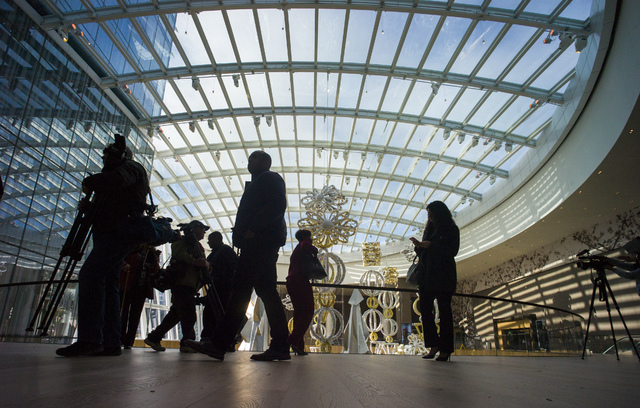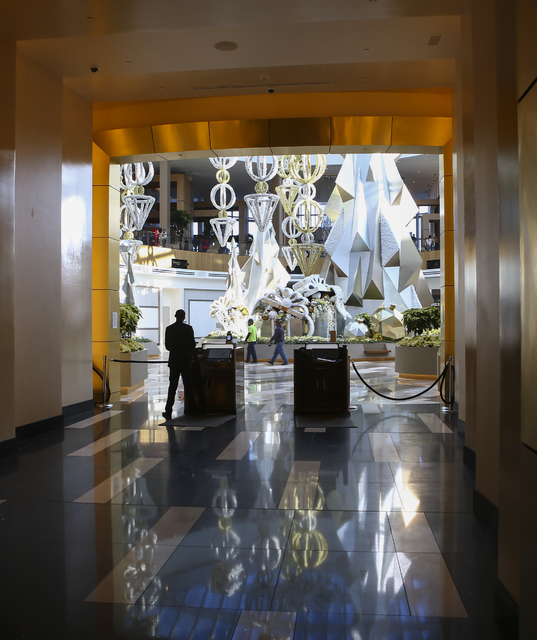 OXON HILL, Md. — One of MGM Resorts International's objectives in building MGM National Harbor was to bring a slice of Las Vegas to the nation's capital while preserving a touch of Maryland hospitality.
Mission accomplished.
"I like to call it an all-star team of all of our properties," said Bill Boasberg, the resort's general manager, following a sneak-peek preview of the resort on Monday.
The resort, which resembles a giant docked cruise ship, opens its doors to the public Thursday at 11 p.m., after a VIP reception. It will be Maryland's largest casino and the closest one to what locals refer to as the DMV — the District, Maryland and Virginia.
"We've had Las Vegas people from our company come in and help with the opening this week and they're amazed at what they see here," he said.
And, as far as bringing Las Vegas to Washington, MGM has produced multiple tributes to some of its signature Strip properties to what will be the largest of six Maryland casinos when it opens.
Start with the bright and airy National Harbor Conservatory. Like the conservatory at Bellagio, it's a welcoming pedestrian area filled with more than 70,000 flowers arranged in a seasonal theme. When the doors open Thursday, it'll have a wintry holiday flavor.
"The conservatory here is actually 30 percent larger than the one at Bellagio," Boasberg said. "The region hasn't seen anything like it."
In addition to the conservatory, Las Vegas' Bellagio is contributing its Bellagio Patisserie concept, complete with a massive chocolate fountain — smaller than the world-record holder in Las Vegas — at National Harbor.
Reminiscent of the MGM Grand is a restaurant row called The District in a corridor off the conservatory. It also includes a mix of retail among the restaurants populated by Ginger, an Asian restaurant with Chinese, Korean, Thai and Vietnamese food; Fish by Jose Andres, which has an outdoor patio where summer clambakes are planned; the Voltaggio Brothers Steak House, a local favorite; Marcus, which will serve American dishes and local favorites; and National Market, a potpourri of quick food choices.
The National Market includes a crabcake outlet, pizza, chicken and doughnuts and a sushi bar.
A celebrity retailer will occupy one of the outlets at National Harbor. Actress Sarah Jessica Parker of "Sex and the City" fame will debut her first standalone SJP by Sarah Jessica Parker Boutique at the property.
One of the Las Vegas contributions from CityCenter involves MGM Chairman and CEO Jim Murren's passion for publicly displayed art. The company has enlisted artists from the region and a few big names, most notably songwriter, singer and recent Nobel Prize laureate Bob Dylan, to display their work.
Dylan, whose piece "Portal" is a wrought-iron collage gateway that is literally a portal to one of National Harbor's casino entrances, is his first artwork put on public display.
Another interesting piece — Chul Hyun Ahn's "The Wells" — is a collection of five shafts of lights and mirrors viewed through ground-mounted windows that seem to be hundreds of feet deep and are similar to some of the water features on display at Crystals at CityCenter.
But among the 30 art pieces scattered throughout the resort, one that may receive considerable attention is Liao Yibai's "Fighting Cash," a 12-by-7-foot polished stainless steel sculpture near the casino porte cochere depicting Benjamin Franklin emerging from a $100 bill and Chairman Mao from a yuan, squaring up for a boxing match.
Another Las Vegas staple — entertainment — will be on full display at National Harbor's concert theater. Company officials didn't include it in Monday's tour, but will open it up Thursday.
The property's opening act in the theater that can be converted to seat between 3,000 and 4,000 people, will be Boyz II Men. MGM, collaborating with concert promotional company Live Nation, has an impressive lineup of shows planned with Bruno Mars, Duran Duran, Lionel Richie, Ricky Martin, Joe Bonamassa and comedian Jim Gaffigan on the calendar.
The property's 135,000-square-foot casino — a little less than the size of Las Vegas' Orleans casino — has 3,300 slot machines and an Asian table game pit adorned in red and decorated with Chinese lanterns. Some of the slots have USB outlets so that players can charge their cellphones while they play.
The 3,300 slots onsite would be more than most Las Vegas casinos.
Anton Nikodemus, MGM's chief operating officer of regional operations, said National Harbor is the second piece of the company's efforts to dominate the mid-Atlantic and Northeast markets. MGM bought out Boyd Gaming's half of the Borgata, regarded as the dominant player in the Atlantic City market, in August for $589 million.
The company also is building MGM Springfield, the company's entry in the suburban Boston market. It's scheduled to open in 2018.
Contact Richard N. Velotta at rvelotta@reviewjournal.com or 702-477-3893. Follow @RickVelotta on Twitter.
RELATED
MGM secures $525M in financing for National Harbor project in Maryland
Despite high taxes, MGM National Harbor offers huge potential
At Maryland's National Harbor, MGM Resorts wants to fit in — and stand out
Shades of Vegas emerge in MGM resort design for Maryland
Maryland looks to cash in on casino expansion