Rising star in Mesquite offers total immersion in sports camp
Updated May 14, 2017 - 9:46 pm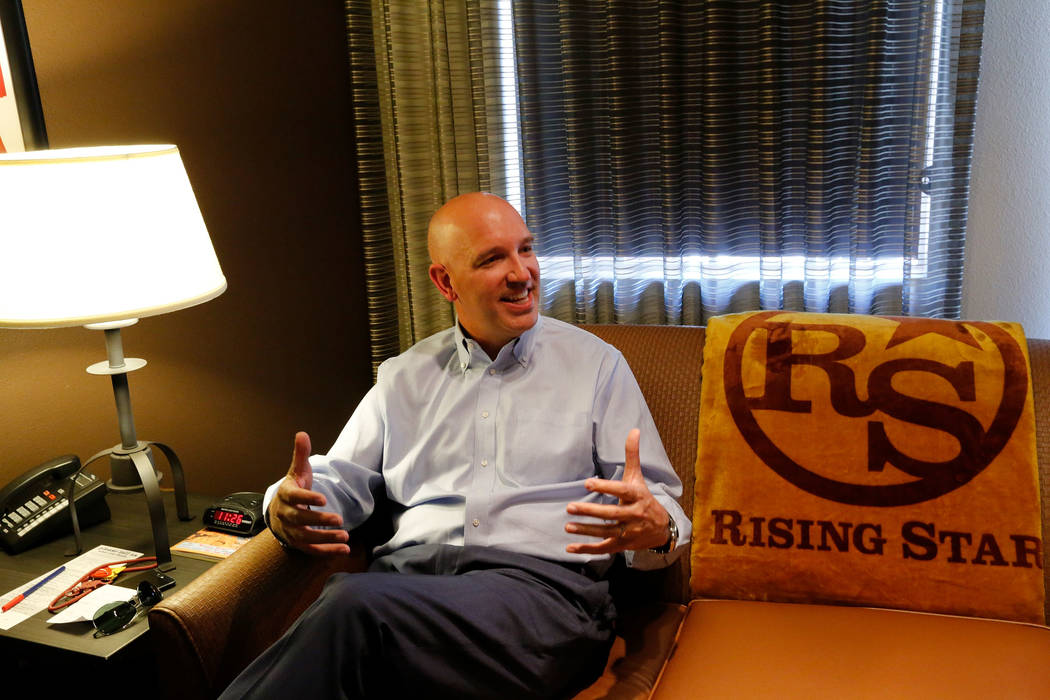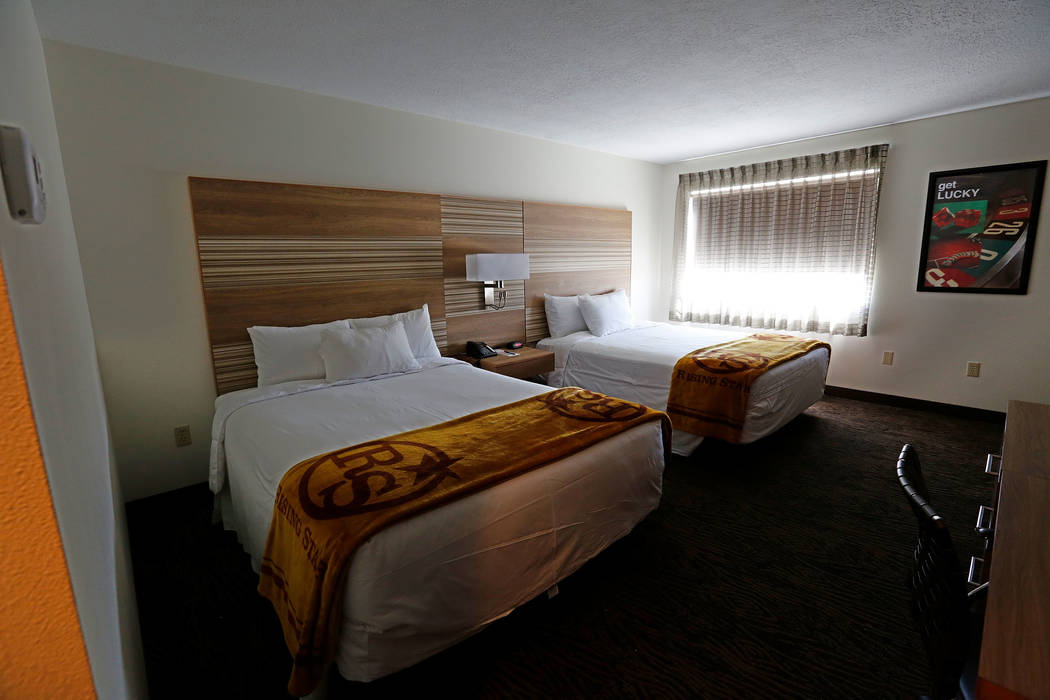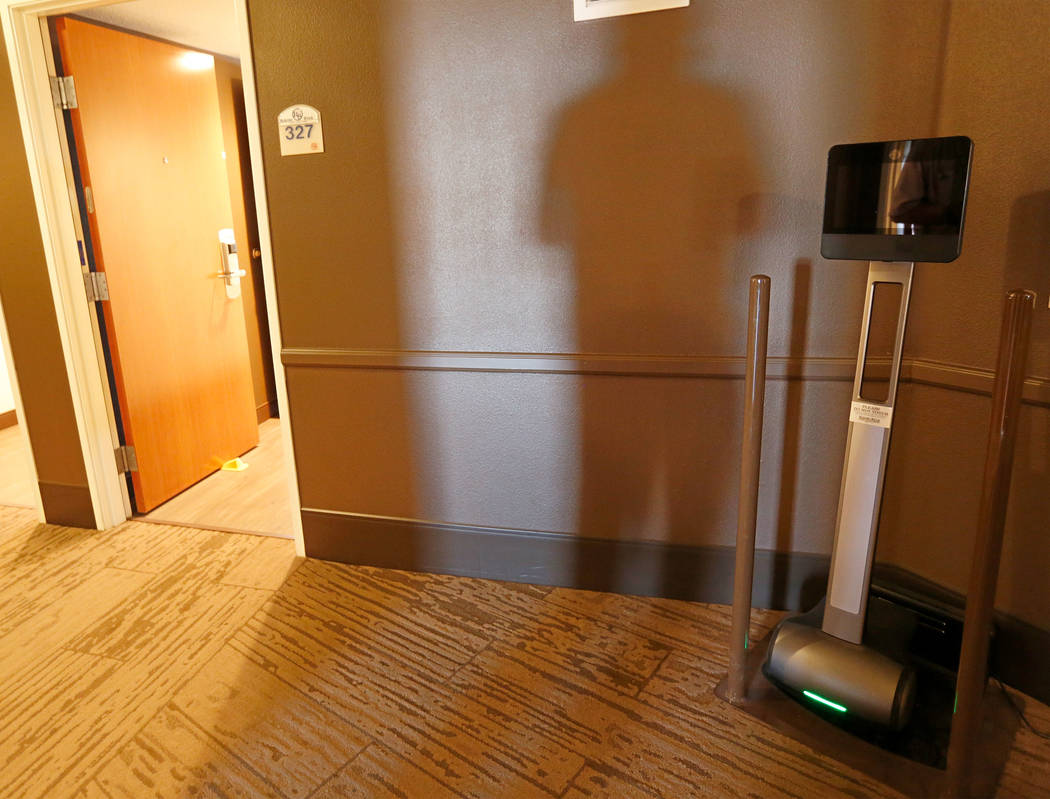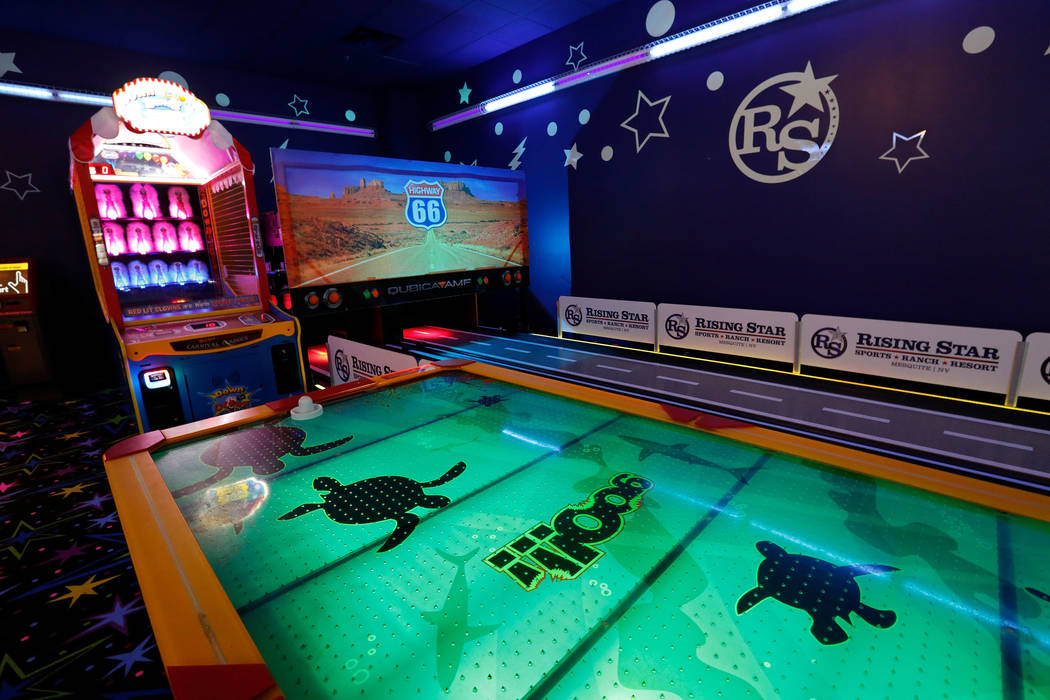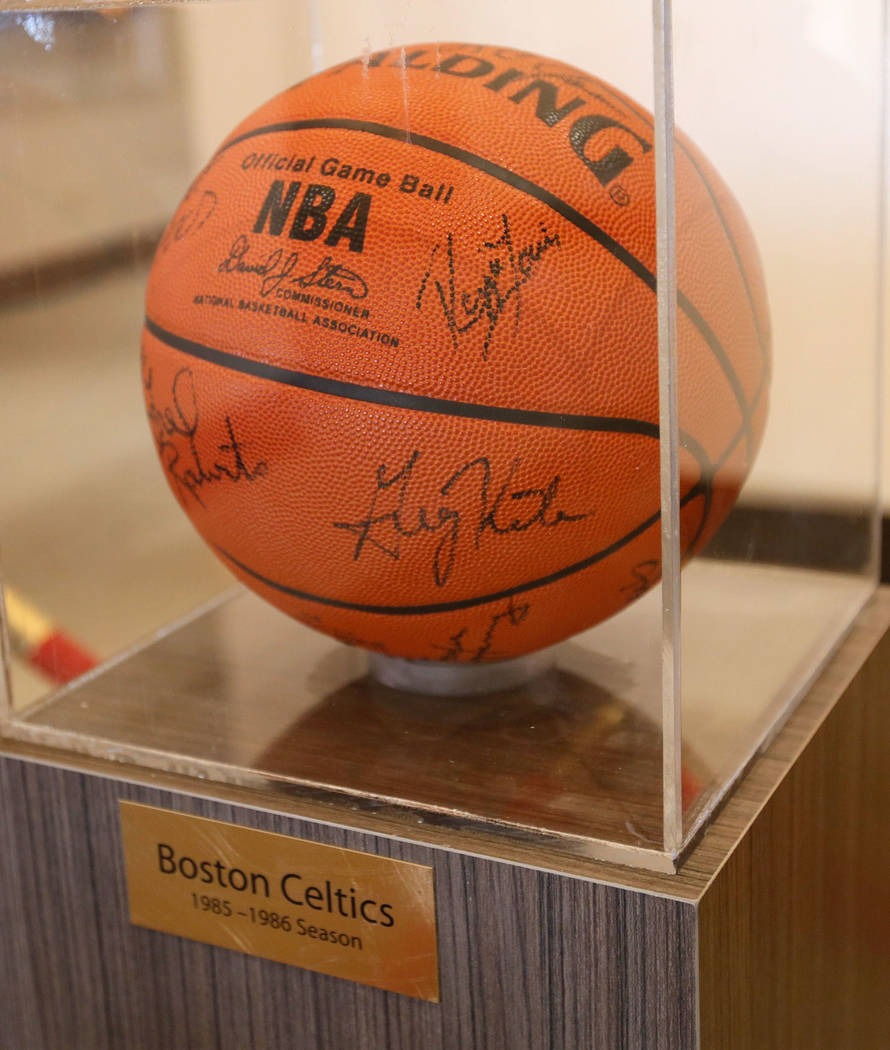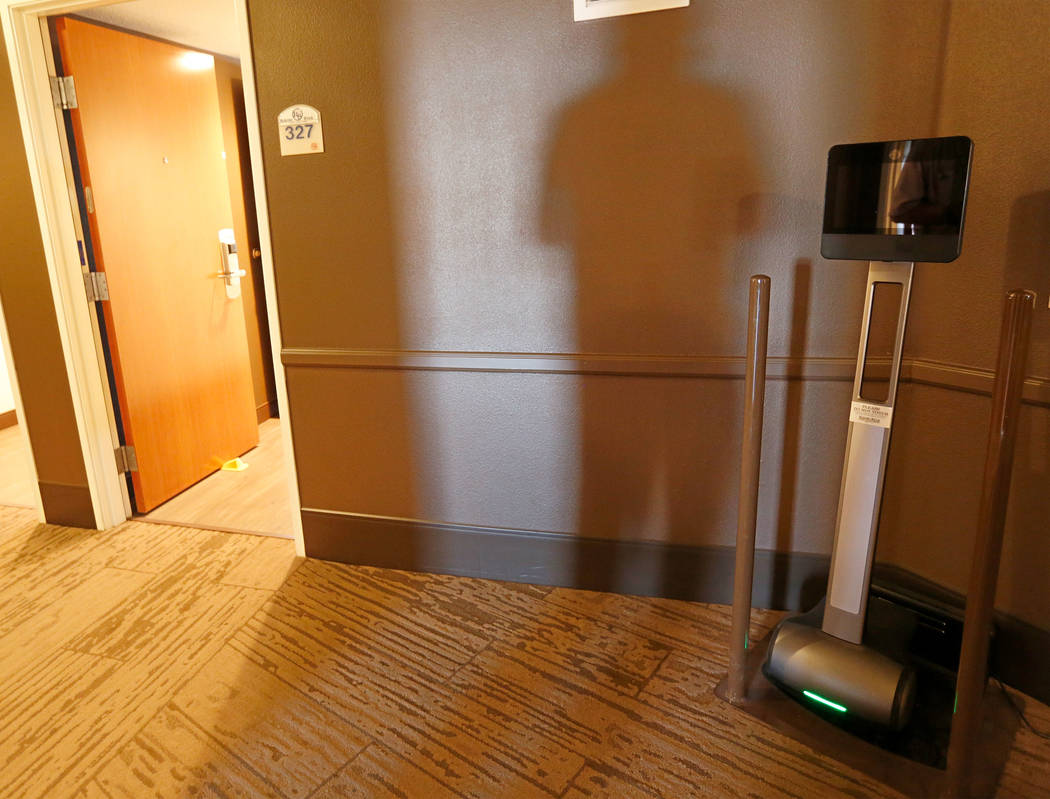 MESQUITE — When it comes to building a niche customer base, there may be none more loyal than athletes.
They thrive in the thrill of competition and the good ones excel in an atmosphere of teamwork. They know that practice, practice, practice will make them better and that living in a camp environment can build lifelong friendships.
And it's fun, really fun.
Immersion in an athletic sports camp can be make memories that a participant will want to relive over and over.
That's the concept that Gregory Lee, vice president of Urban Land of Nevada, and Andre Carrier, president and chief operating officer of the Rising Star Sports Ranch Resort in Mesquite, see for the hotel unlike any other in Southern Nevada.
There's no casino at Rising Star. No entertainers or headliners. No nightclub.
But there are ballfields, basketball courts, horseshoe pits, batting cages, a putting green, volleyball and pickleball courts and a swimming pool and hot tub.
The 'Backyard'
The resort's "Backyard" outdoor recreation area is exactly what it says it is — a place for kids to go out and play.
This week, work crews will be putting the finishing touches on "The Barn," a bright red 30,000-square-foot field house visible from Interstate 15 that can be configured to hold a full youth-size soccer field with artificial turf, two Little League baseball infields, three basketball courts, six volleyball courts or nine pickleball courts. It's scheduled to open Saturday.
There's enough room to curtain off three separate areas within the building with bleacher seating.
The resort is next door to some of the city of Mesquite's lighted baseball and softball fields, an easy walk for competitive scrimmages or games during camps.
The property has forged relationships with the city to use parks and recreational facilities and with 14 golf courses in Mesquite, Coyote Springs and St. George, Utah. Rising Star is the exclusive hotel partner to Mesquite's Wolf Creek Golf Club.
If it gets too hot or too cold outside, the resort has an indoor arcade with more than 50 games, including a mini-bowling alley and skee ball.
Bunks in rooms
Even the rooms at the resort are much different from the standard hotel. The four-story Rising Star has 210 guest rooms that can accommodate 700 guests. That's more than three guests per room on average. That's because the layout includes 12 sets of adjoining rooms that include a room with king-size bed for a coach or adult caretaker, connected to a room filled with bunk-beds that can accommodate up to 12, connected to a loungelike setting for television-watching, team gatherings, playing board games or just chilling out.
The bunkhouse format not only enables a camp atmosphere, but it makes rooms more affordable for guests. And Rising Star boasts that it has no add-on resort fees.
Unlike most hotel restaurants, Rising Star's Victory Cafe has several long tables that can be connected so that entire teams — or several new acquaintances in a camp setting — can swap stories over meals.
The motif is strictly sports with sports artwork and memorabilia on walls throughout the campus. Painted on the hotel halls are quotes from athletes and philosophers about sports, teamwork and sportsmanship. Several alcoves around the hotel have collages of baseball, football and basketball trading cards.
The porte cochere for the hotel has plenty of seating for teams that arrive by bus while team administrators and hotel staff finalize the distribution of room keys.
And even those room keys are different.
RFID entry
Instead of standard hotel entry cards, Rising Star guests receive a wristband with a radio-frequency identification chip to enter a room. That same RFID wristband is loaded with a guest's meal plan that can be used like a debit card at the cafe or to purchase snacks or drinks at a convenience store.
But campers should also know the wristband works two ways — it can alert a coach or supervisor if the wearer leaves a room after hours.
Maybe the only amenity that isn't drenched in sports is the hotel's 7,500-square-foot ballroom. It works well in the community since Mesquite is underserved for ballroom space.
Carrier, who has a hotel administration degree from Cornell University, went to work in Las Vegas for the parent company of the old Sahara before being recruited by Steve Wynn in 1999 to run his Golden Nugget properties in downtown Las Vegas and Laughlin.
In 2007, he joined forces with longtime friend Lee, whose family acquired the Eureka Casino Resort in 1997.
New direction
When a city-approved plan to convert the old Mesquite Star hotel into a truck stop fell through, Lee's family took it in a new direction.
"I remember going to the Pac-12 tournaments when they were all spread around, and I thought how things could be different," said Lee, a member of the Las Vegas Convention and Visitors Authority board of directors."When you brought all the teams and the fans together to the MGM (Grand) for the first time, you said, 'You know, this is really fun, to meet all the other kids, to meet the other teams, meet the other families in an area designed for this kind of camaraderie.' "
Kid clients
Carrier views his clientele a little differently than most hoteliers.
"The tagalong sibling is our audience as well," Carrier said. "The way we're set up, a whole family can find something to do while the athlete trains at camp. At night in the summer, everybody can go to the ballfield for games and scrimmages. And the little brother or sister? They know their time will be coming some day."
The summer is filled with Nike sports camps expected to be attended by athletes from all over the West.
"We're just trying to get one or two weeks off the ground with 30 to 50 kids a week," said Steve Pence, president of San Rafael, California-based U.S. Sports Camps.
"Rising Star Sports Ranch is providing room, board and sports facilities and our job is to bring in the U.S. Sports Nike camp staff to run the camps, so it's a nice combination, and together we're doing some marketing. We're doing the customer service and right now the camps are in June and we're still working hard to try to fill those camps so they're a go."
Adult fun
But Rising Star isn't just for kids.
Frederic Apcar, chief financial officer for Kaercher Insurance in Las Vegas, also is president of the Nevada Adult Soccer Association and his group is looking to have an adult soccer festival with a reggae band in September.
"I'm a Nevada kid," Apcar said. "I love Ely. I love our small little towns in the middle of nowhere. We go to Mesquite to play golf and hang out. So I definitely wasn't expecting a facility like this."
A soccer athlete who played in college and overseas, Apcar said there are few venues like Rising Star in the United States.
"It's a model like you see in Europe, where you've got room and board and the fields are right there. I think the closest thing to it is the Nike or Disney facilities in Orlando," he said.
While Apcar has high hopes for his adult soccer getaway Sept. 30 to Oct. 2, he's also looking to work with Carrier and one of the other boards he serves — the After-School All-Stars.
"Because of the locations of our schools, the majority of our kids are Hispanic or at-risk kids," Apcar said. "A weekend away for them at a facility like this will knock their socks off. "
A researcher who studies the relationship between sports and families agrees that the concept could not only be beneficial to children, but the idea makes good business sense.
Professionalization
"What they're tapping into is the professionalization of youth sports," said Travis Dorsch, an assistant professor in the Department of Family, Consumer and Human Development and the founding director of the Families in Sport Lab at Utah State University, Logan.
"Looking at it through a business lens, I think they're wise to do this," Dorsch said. "We could argue and pontificate for days if not weeks about if that's the right thing to do for youth development, but I think they're seeing a need and filling that need."
Dorsch, who grew up in San Diego, then Montana, sees Mesquite as ideal for the concept.
"It's especially good in a town like Mesquite, where you have such a different change in climate over a hundred miles as you drop into Southern Utah and into Nevada," Dorsch said. "They'll have kids coming down from northern and central Utah who have snow on the ground three or four or five months out of the year. This is a place they can get to and have soccer and baseball or softball, year around."
And another great thing about Mesquite — it's compact.
"I remember going to sports tournaments where you'd be in the hotel and have breakfast and then you'd have to drive 45 minutes or an hour to get to the field for a game, and then you'd have to do the same thing the next day," Carrier said.
"Here in Mesquite, everything is just 10 minutes away so you get to spend more of your time playing."
Contact Richard N. Velotta at rvelotta@reviewjournal.com or 702-477-3893. Follow @RickVelotta on Twitter.
Camping
Nike sports camps at Rising Star this summer:
Volleyball camp, June 8-10
Lacrosse camp, June 17-19
Basketball camp, June 18-21
Softball camp, June 25-28
Baseball camp, July 30-Aug. 2