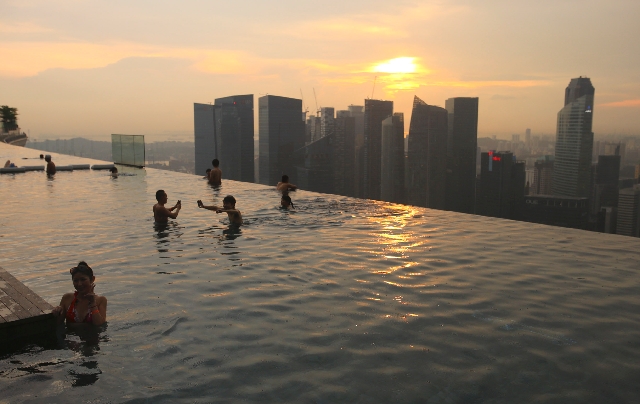 Singapore gaming regulators renewed the casino license for Las Vegas Sands Corp. on Friday, allowing the company to operate the Marina Bay Sands for three more years.
A Las Vegas Sands spokesman declined to comment on the relicensing. The company, which also operates casinos in Las Vegas, Macau and Pennsylvania, viewed the action as standard operating procedure.
Marina Bay Sands, one of two casinos in the island nation, opened in 2010 and produced $2.94 billion in gaming revenues in 2012, roughly 26 percent of Las Vegas Sands' overall annual revenues.
Combined with results from the Genting Group-owned Resorts World Sentosa, Singapore's two casinos produced $5.85 billion in gaming revenues, making it the world's third-largest gaming market behind Macau, $38 billion, and Las Vegas, $6.2 billion.
The renewal followed an assessment that Marina Bay Sands conformed with all rules and regulations, according to Singapore's Casino Regulatory Authority.
In a statement reported by Singapore media, the Casino Regulatory Authority said it imposed additional requirements on the license, but it did not elaborate.
The Marina Bay Sands has been fined on several occasions by the Singapore authorities for failure to enforce entry conditions.
Singapore citizens and permanent residents are required to pay an $80 fee to enter the casino.
Singapore regulatory authorities told Dow Jones News Service they were aware of current investigations into Las Vegas Sands by the U.S. Department of Justice and the Securities and Exchange Commission concerning the company's operations in Macau.
"(The Authority has) kept in contact with our U.S. counterparts to closely monitor these matters," a spokesman told Dow Jones.
Contact reporter Howard Stutz at hstutz@reviewjournal.com or 702-477-3871.
Follow @howardstutz on Twitter.