Soon-to-open Ojos Locos offers preview of new look
Updated February 3, 2023 - 7:21 pm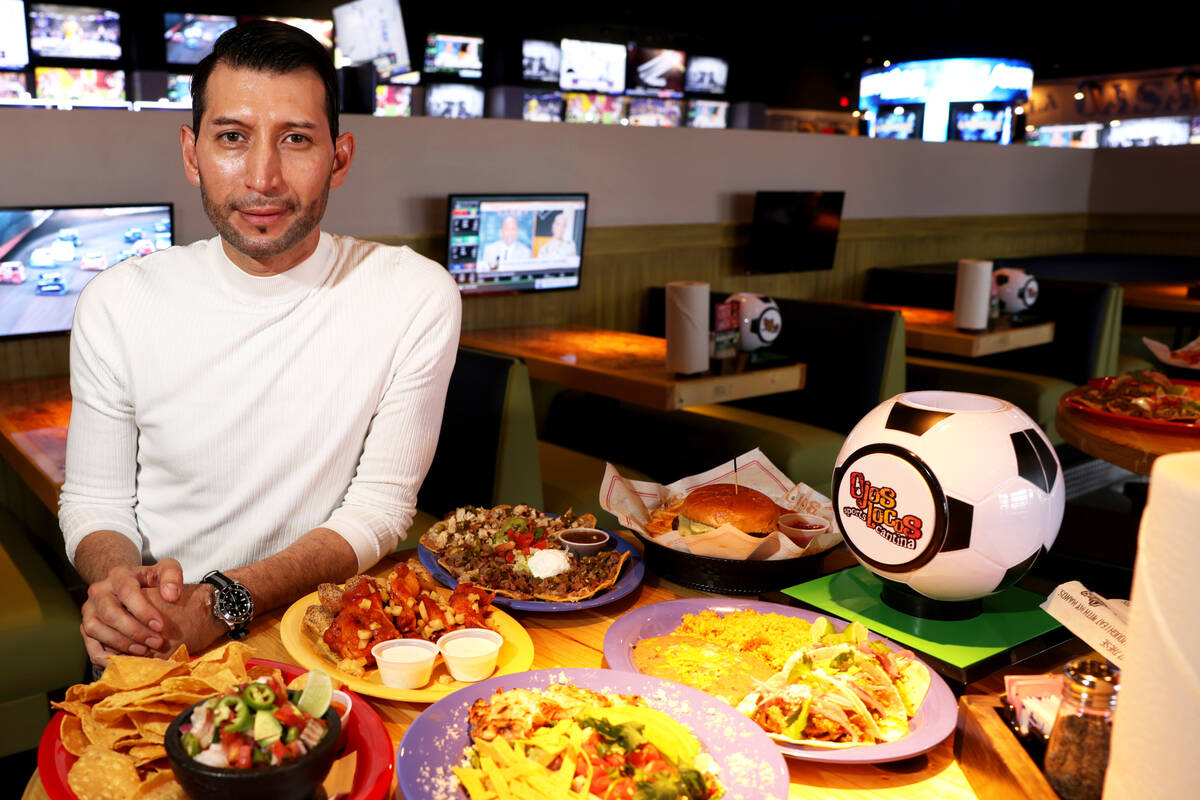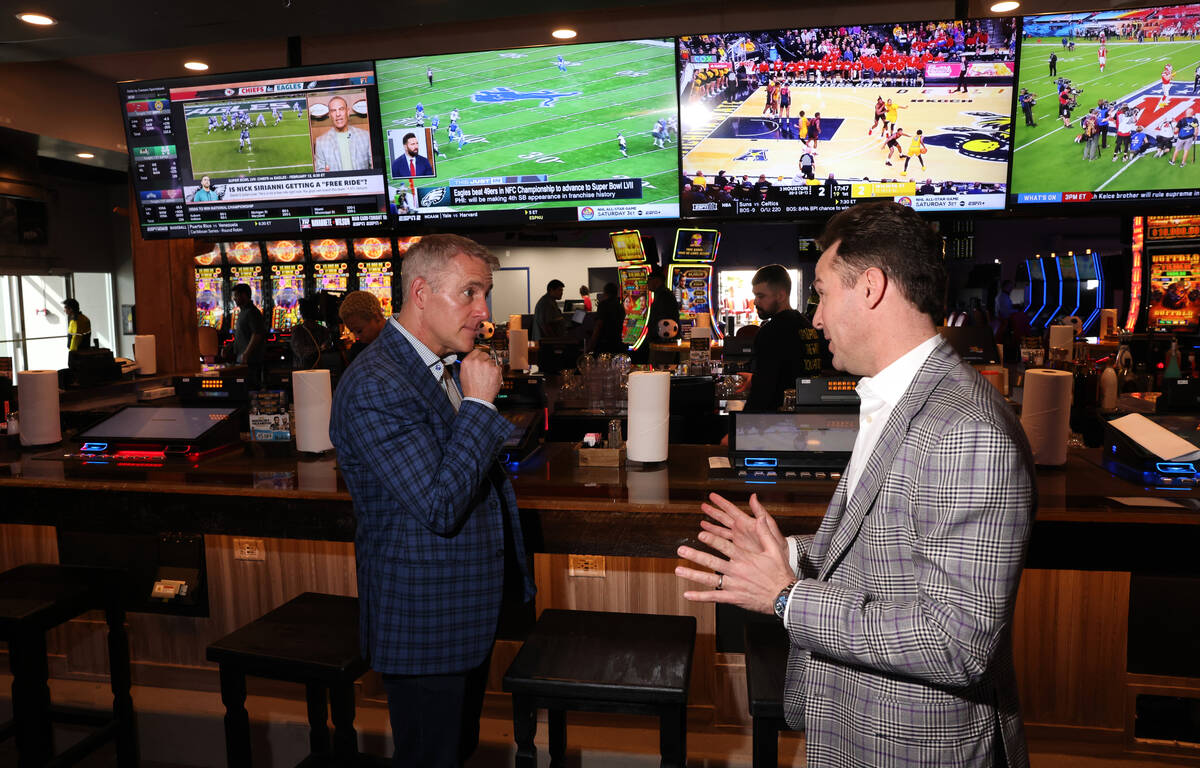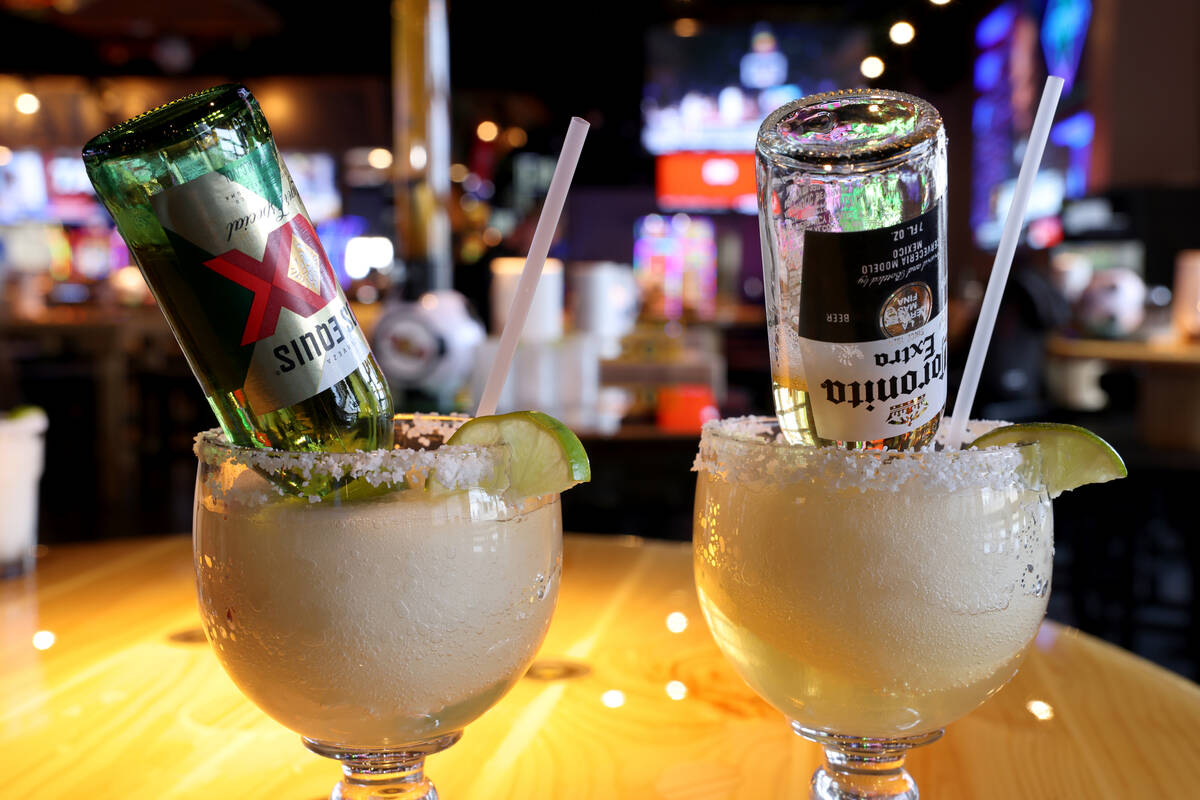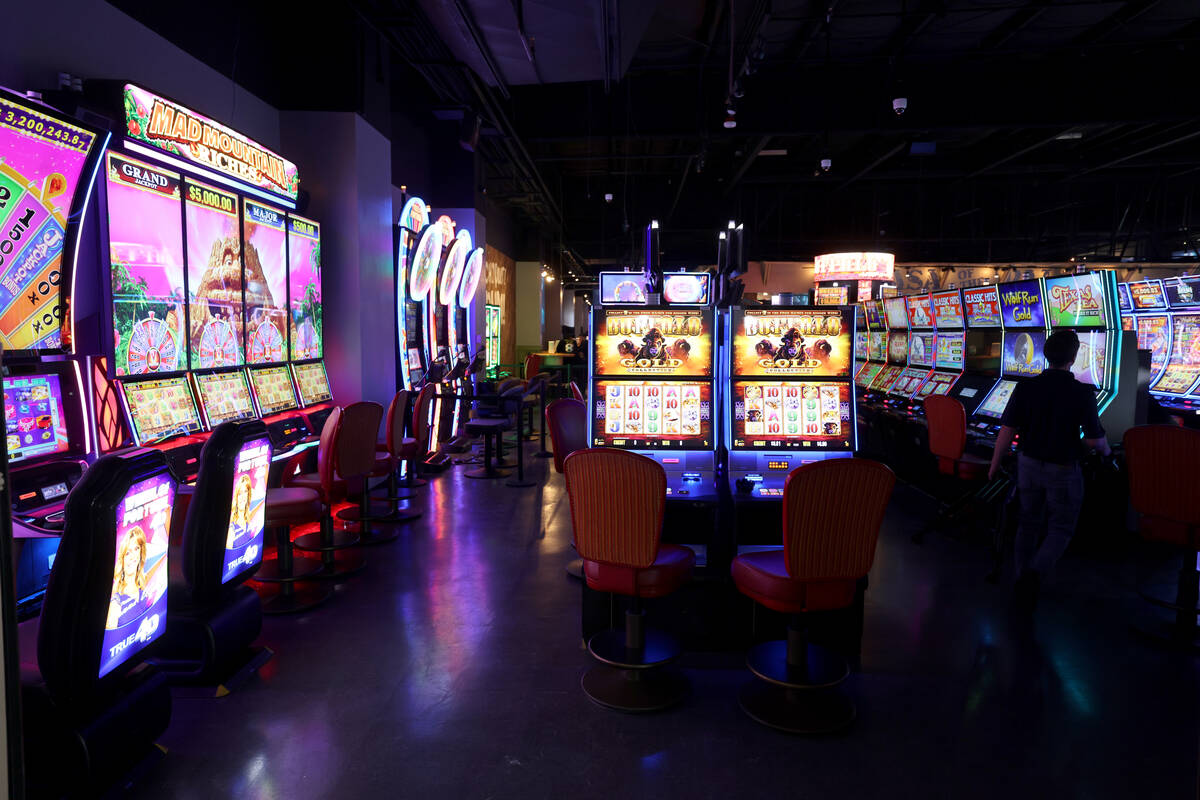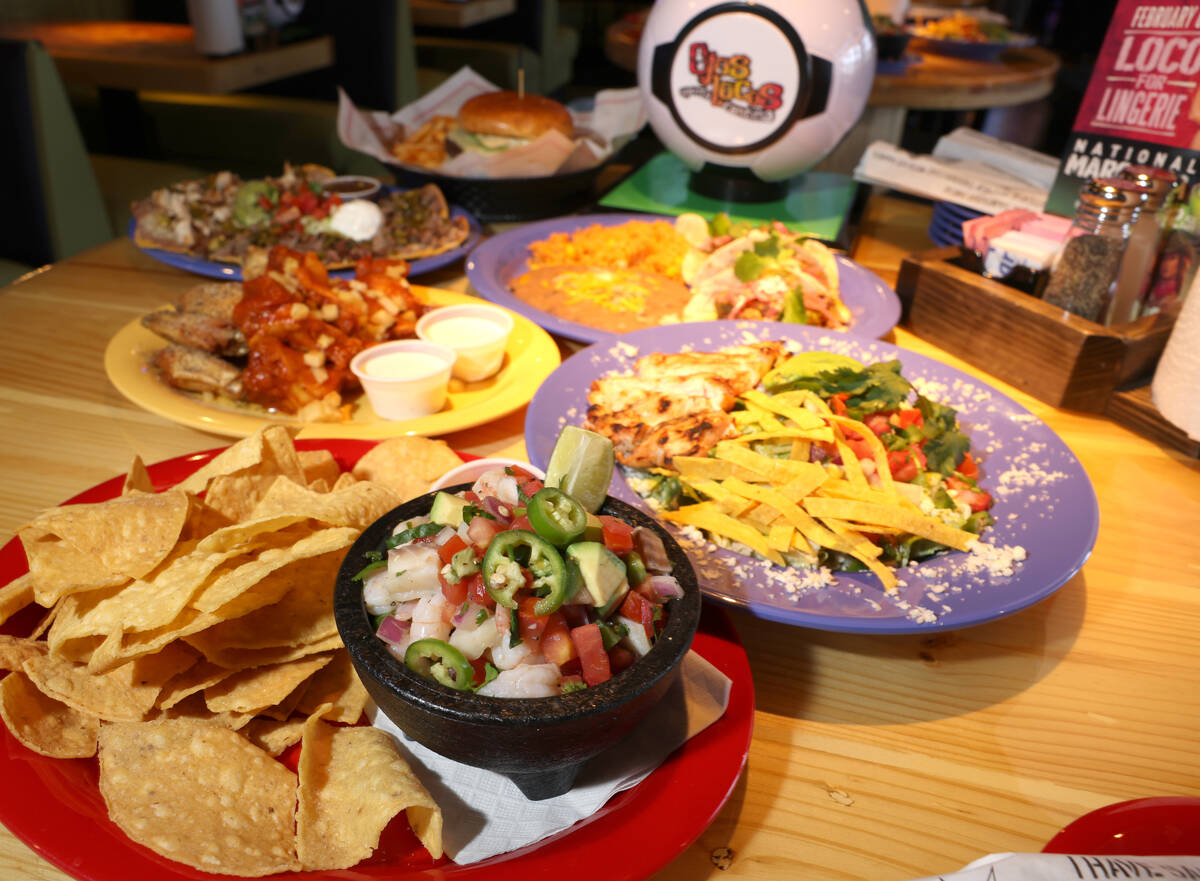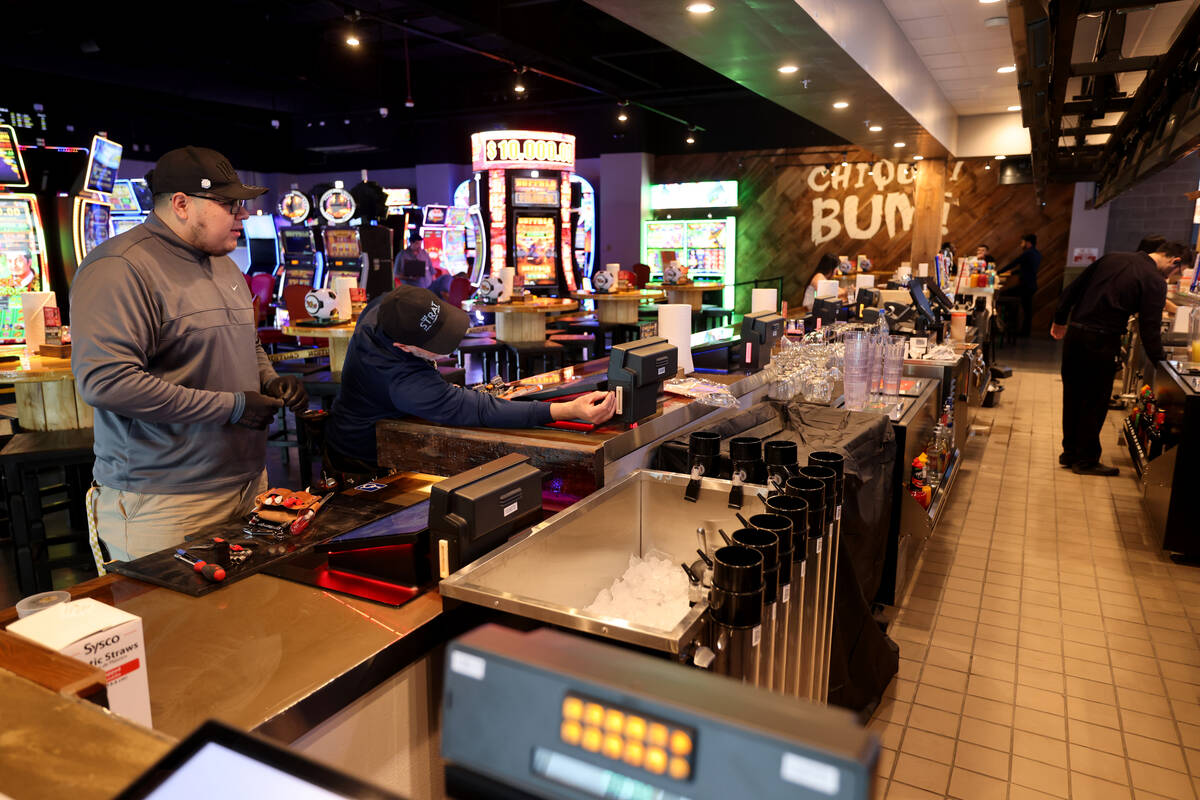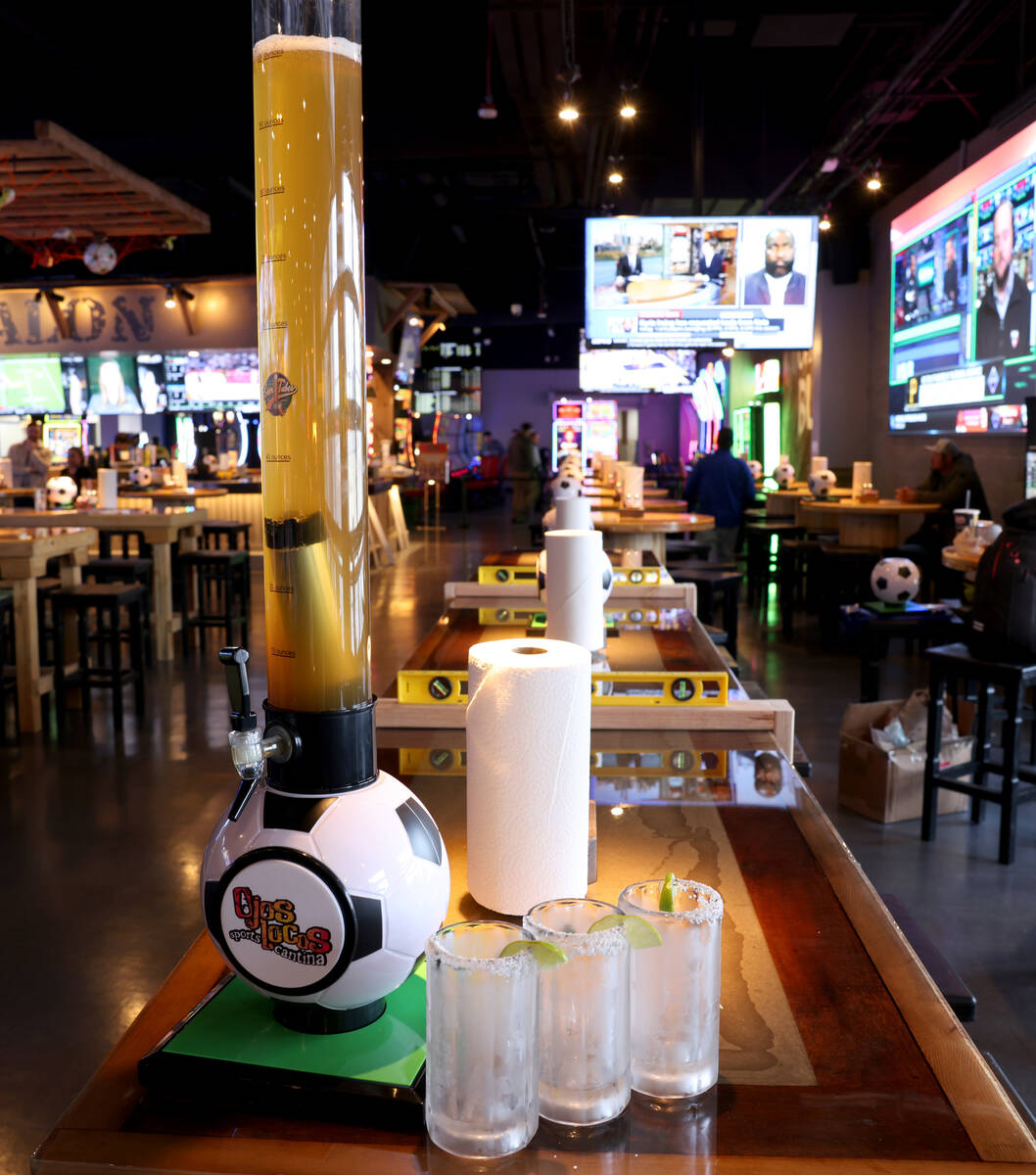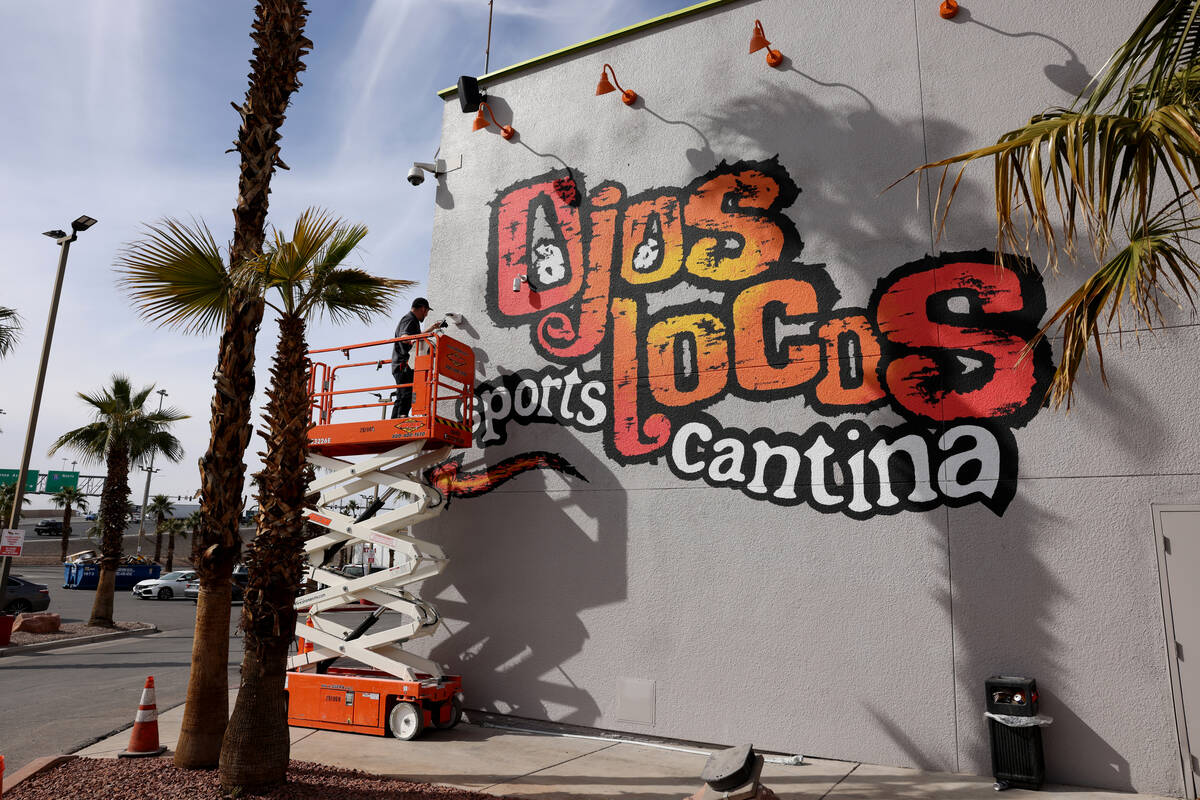 The renovated and rebranded Lucky Club in North Las Vegas offered a sneak peek at the amenities Southern Nevadans can expect when the property opens to the public Monday as Ojos Locos Sports Cantina y Casino.
The site bills itself as the first Latino-focused hotel-casino and includes an adjacent 90-room hotel, rebranded as Hotel Jefe.
Owned by Las Vegas-based Fifth Street Gaming, the 10,000-square-foot casino features 280 new slot machines and a 35-seat video poker bar with bartop machines. There's also a William Hill sportsbook and a sign-up counter for the property's new JefeBet Rewards program.
Twenty-four television screens could be seen lining the top of one casino wall, with a total of 90 screens casino-wide.
A large component of the rebrand is Fifth Street Gaming's partnership with Ojos Locos Sports Cantina, a Dallas-based sports bar chain. The collaboration resulted in a Ojos Locos Sports Cantina inside the property.
Seth Schorr, CEO of Fifth Street Gaming, said he and business partner Jeff Fine bought the Lucky Club 15 years ago, but could never find the niche audience he wanted to attract until he met with Ojos Locos founder and CEO Rich Hicks at his flagship restaurant in Dallas.
"Jeff Fine and I acquired this casino, and at that time we had the vision of creating the first Latino casino for the Latino community that this casino sits in," Schorr explained, during a media preview event Friday. "We couldn't execute on that vision for various reasons. For many years, we continued to want that vision to come to reality."
But after visiting Hicks, he knew.
"The second I walked in I said, 'Wow, these guys have the same exact vision for sports bars as we had for casinos.' And I thought, 'What if we combine and do this together?' and thankfully, Rich and his team shared that vision," Schorr said. "And what you see here today is the fruits of our labor and our collaborative efforts."
Schorr promised one of the liveliest environments in Southern Nevada, filled with Latin music and a love for futbol.
"Ojos Locos has figured out the formula of creating an environment for their guests, catering and tailoring specific to the Latino population in a very, very fun way," he said. "They know how to program the right music, the right content on television and they have curated and trained a staff of women that are hospitable, that are fun, that are personable and that are creating an experience that I know does not exist anywhere else."
Omar Benitez, vice president of operations at Ojos Locos, said the North Las Vegas restaurant would join a family of 18 restaurants in Texas, New Mexico and Arizona.
Benitez said the menu includes street tacos, spicy chicken wings, hamburgers and chicken sandwiches.
Drinks include a collection of domestic and imported beers, including service in 60- and 100-ounce tower cradled in a soccer ball platform. It will also serve cocktails such as La Diablita, a mango-flavored tequila drink, a Mexican Mule with tequila and vodka, and La Toxica, that mixes wild berry-flavored vodka, cranberry juice and an energy drink. Several styles of margaritas also are available.
Schorr said nearly half the rooms at Hotel Jefe have been renovated with the rest due for an upgrade by the end of the year.
He also said an outdoor tequila garden that will include a performance stage would be ready by Mexican Independence Day in September.
Contact Richard N. Velotta at rvelotta@reviewjournal.com or 702-477-3893. Follow @RickVelotta on Twitter.