South Point embraced unique strategy with equestrian arena
August 26, 2017 - 11:14 am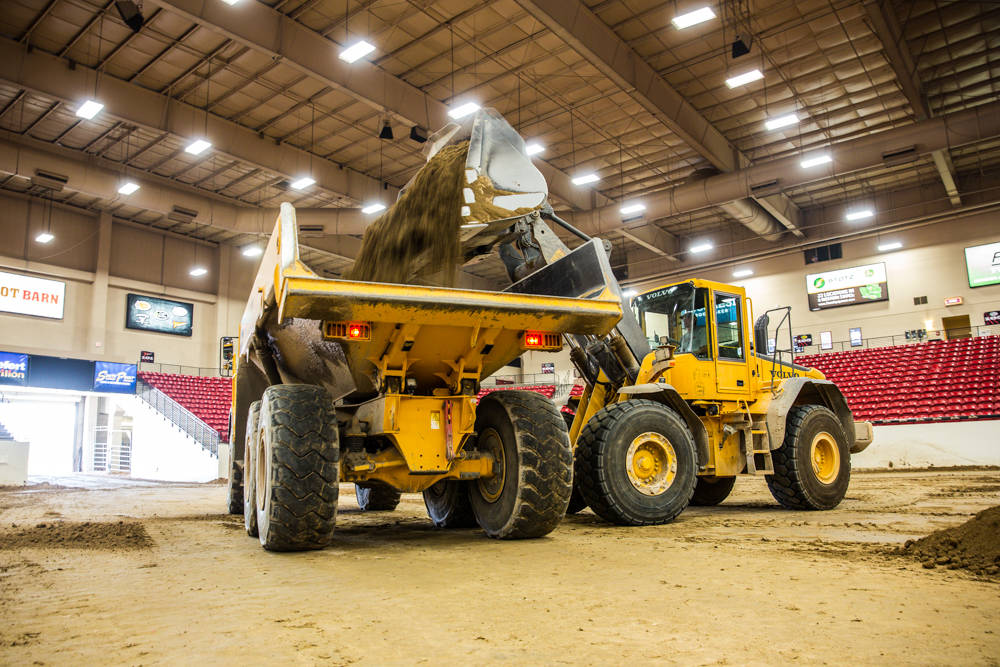 Building a Las Vegas casino strategy partially around an equestrian arena seems odd at first.
Las Vegas, after all, is known as the trade show capital of the world. And that industry is red-hot.
The city attracted 6.3 million group meeting and trade show attendees last year, an increase of 7 percent over 2015.
But it wasn't casino industry consultants or bankers that initially tried to dissuade the South Point from moving ahead with the arena.
"We called every major equestrian association, and almost all of them said it's not a good idea,'' Steve Stallworth, general manager of the South Point's Arena and Equestrian Center, said from his office just beyond the arena.
"We were told Las Vegas is too far, it's too hot and there are too many distractions.''
Stallworth reported that message back to owner Michael Gaughan. Stallworth said Gaughan responded that he would go ahead with the idea anyway.
It clearly wasn't purely a financial decision.
Gaughan and his wife, Paula, are "very passionate'' about equestrian events, Stallworth said.
"This arena is part of who we are.''
While convention space would generate higher returns, the arena creates a niche that "brings in a good customer,'' Stallworth said. It also separates the South Point from other full-scale, off-Strip casinos.
As the new kid on the equestrian block, it took the South Point time to win over event organizers, Stallworth said. Many events are booked three to five years in advance. The South Point would have to wait until those contracts ended before they could grab more business.
The equestrian arena, which occupies 600,000 square feet, hosted about a dozen weeks of events in 2008. But it has managed to snatch away events from other equestrian arenas around the United States.
"All those things we were told were not positive about building the arena in Las Vegas — well, they turned out to be positive,'' Stallworth said.
Today, the South Point hosts major competitions such as the Priefert World Series of Team Roping.
The 50 weeks of sporting events last year generated about 61,000 room night stays, or more than 8 percent of total available room nights, according to Stallworth.
Union Gaming analyst John Decree said it is a decent result for an off-Strip resort.
"This is all geared toward filling rooms," said Stallworth of the arena.
Contact Todd Prince at tprince@reviewjournal.com or 702-383-0386. Follow @toddprincetv on Twitter.
RELATED
Las Vegas arena team specializes in prepping dirt for events