State gaming authorities OK skill-based slot machine regulations
September 17, 2015 - 2:55 pm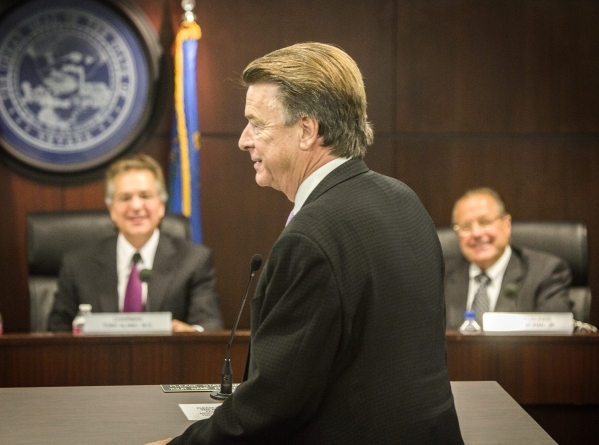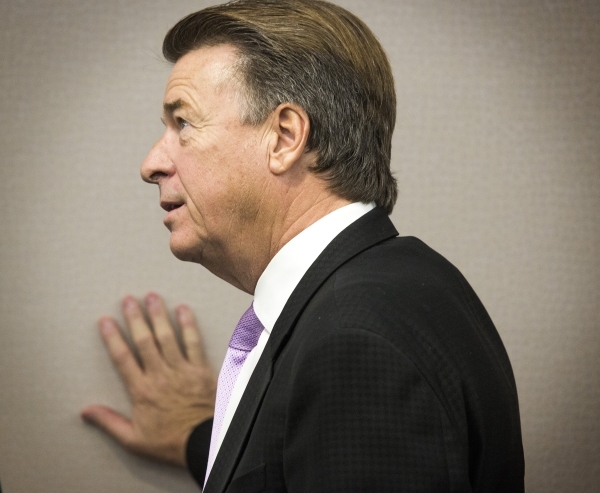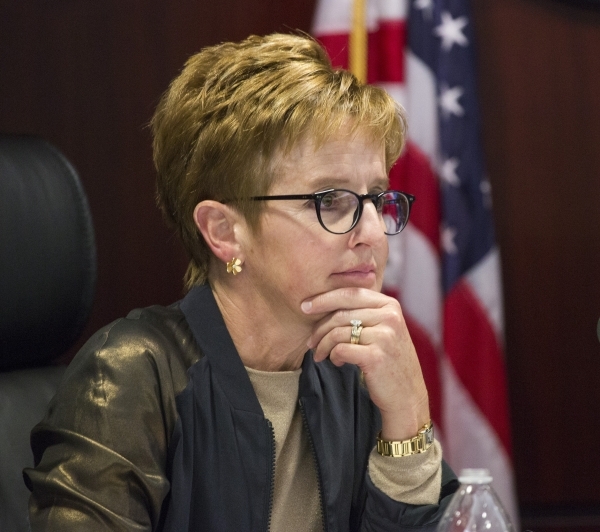 Nevada casinos will soon offer slot machines that could mix "Blazing 7s" with "Space invaders."
Regulation changes governing the use of skill-based and arcadelike features on slot machines was approved Thursday by the Nevada Gaming Commission in Las Vegas.
The move opens the door for gaming equipment manufacturers to develop slot machines with a skill-based element. Manufacturing representatives said some of the new products will be on display at the Global Gaming Expo in Las Vegas later this month.
"This is an evolution in gaming," said Gregg Giuffria CEO of Las Vegas-based G2 Game Design. "An older demographic is currently playing slot machines. This address a completely new generation coming into casinos and a new wave of players."
Gaming Commission Chairman Tony Alamo Jr. expressed the panel's overwhelming support for the regulation changes, which began in the spring. He agreed that the slot machine changes address gamblers who grew up on video games, including himself.
""These regulations, you had me at hello," said Alamo, 51. "They really touched a personal note to me."
The regulation change came out of the passage of Senate Bill 9 in the spring, which called on gaming regulators to adopt rules governing features.
Slot machines in the United States are now based on chance. Regulators and gaming industry insiders hope to have the new games on casino floors by the end of the year. The measure was pushed by the Association of Gaming Equipment Manufacturers, the slot machine industry's largest trade organization.
The regulations define a game of skill, a game of chance and a hybrid game that incorporates both elements. Most of the skill-based technology is found in common video games and social games, such as "Angry Birds" and "Words with Friends." There may soon be slot machines that award points for movie trivia.
Reno-based gaming attorney Dan Reaser of Fennemore Craig, representing the association, said the skilled based slot machines will make a different type of game available to customers.
"They will address a new demographic in our casinos," Reaser said. "Young people are going to casinos. They're just not playing gaming devices."
Gaming regulators believe skill-based slot machines could reinvigorate Nevada's slot machine floors. Other casino states are also looking at adopting similar skill-based slot machine technology. In February, New Jersey adopted regulations allowing skill-based gaming.
Gamblers are clearly not playing slot machines as much they did in the past.
In Nevada, slot machine wagering of $105.4 billion in 2014 is down 23 percent from the all-time high of $138 billion in 2006.
At the same time, slot machine revenue, or win, in Nevada has declined 5 percent in the past 10 years, from $7.09 billion in 2004 to $6.74 billion in 2014. Nevada slot machine revenue hit an all-time high of $8.4 billion in 2007, the year before the economy began to tank.
Analysts, who view slot machine wagering totals in a Nevada as a gauge into the health of the middle market customer, said the recession could also be blamed for slot machine revenue and wagering declines.
Contact reporter Howard Stutz at hstutz@reviewjournal.com or 702-477-3871. Find @howardstutz on Twitter.