Station Casinos parent company reports 4.8 percent revenue rise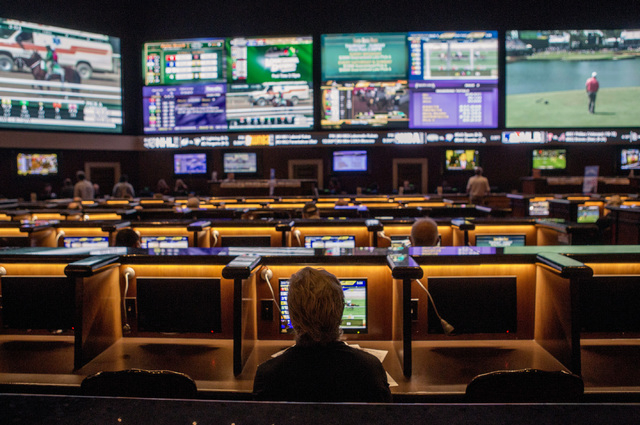 Fresh off Tuesday's announced $312.5 million acquisition of the Palms, Red Rock Resorts Inc., parent company of Station Casinos, reported a 4.8 percent increase in revenue over last year in its first quarter, the 12th straight quarterly revenue increase for the locals casino company.
Executives on Thursday reported net income of $59.5 million from revenue of $359.2 million compared with income of $45.6 million from revenue of $342.8 million a year earlier for the quarter that ended March 31.
Executive Vice President and Chief Financial Officer Marc Falcone said the growth of Southern Nevada's tourism industry is driving growth for the company, which debuted on the Nasdaq on April 27.
"The key Las Vegas metrics that drive our business – job creation, wage growth and increased discretionary spend – were all strong in the first quarter," Falcone said. "And our high-quality assets, marketwide distribution, ongoing investment in our properties and award-winning Boarding Pass loyalty program will allow us to continue to benefit from these improving economic trends as we go forward."
While the company's management fees for tribal casinos in Michigan and California increased 41.9 percent over the last year, most of Red Rock's growth centers around the Las Vegas market and its 21 Southern Nevada properties.
Falcone said the company's hotel properties enjoyed their highest occupancy rates since the 2006 first quarter and that gaming, hotels and food and beverage all showed improvement over last year. He added that 17 percent of Southern Nevada's adult population are retirees with high levels of disposable income and many patronize the company's properties.
The company has launched a 12-month capital improvement plan to renovate rooms and upgrade the company's casino floor with new slot machines.
On the Palms acquisition, Falcone noted that Station Casinos executives were among the original investors in the property.
Although it's located just off the Strip, the company views it as a locals asset in a part of the city lacking a Stations Casino presence.
The company has said the Palms would generate $35 million in cash flow during the company's first full year of ownership, resulting in an implied multiple of 8.8 times earnings before interest, taxes, depreciation and amortization for the transaction. Company officials say they expect the acquisition to be accretive to earnings per share and free cash flow positive in first full year of operations.
In regular trade on Thursday, shares of Red Rock Resorts gained 27 cents, or 1.4 percent, to close at $19.50.
Contact Richard N. Velotta at rvelotta@reviewjournal.com or 702-477-3893. Find him on Twitter: @RickVelotta.