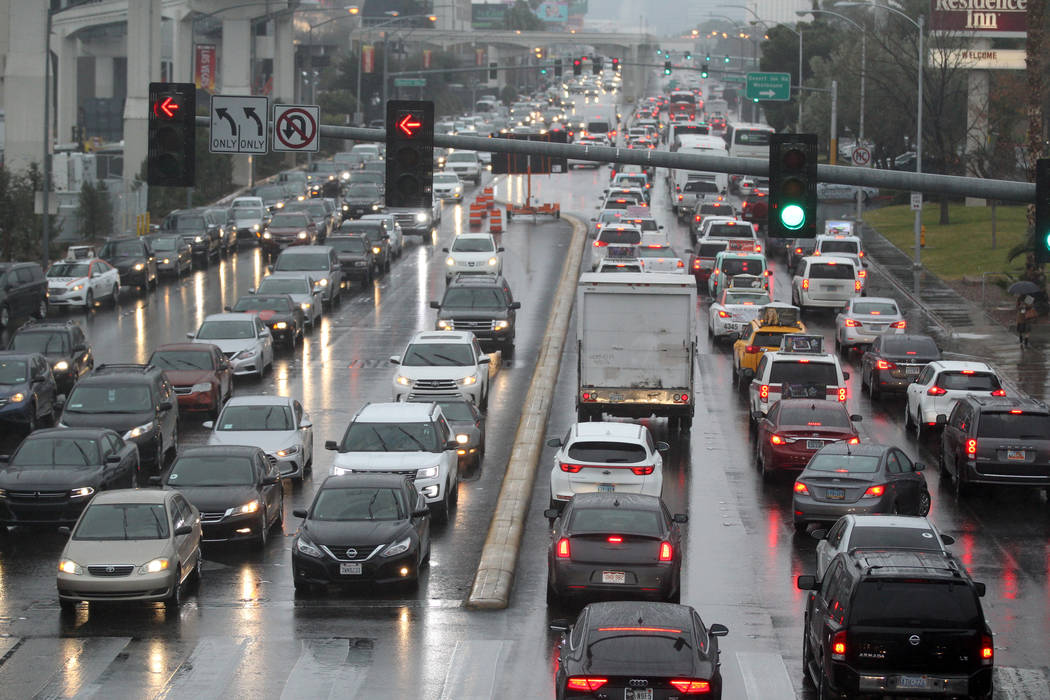 For Evan Glusman, proprietor of Piero's Italian cuisine, CES bustle means business.
Glusman's restaurant stands near the intersection of the valley's busiest (Paradise Road) and fifth-busiest (Convention Center Drive) roads during CES, based on data from the Regional Transportation Commission of Southern Nevada.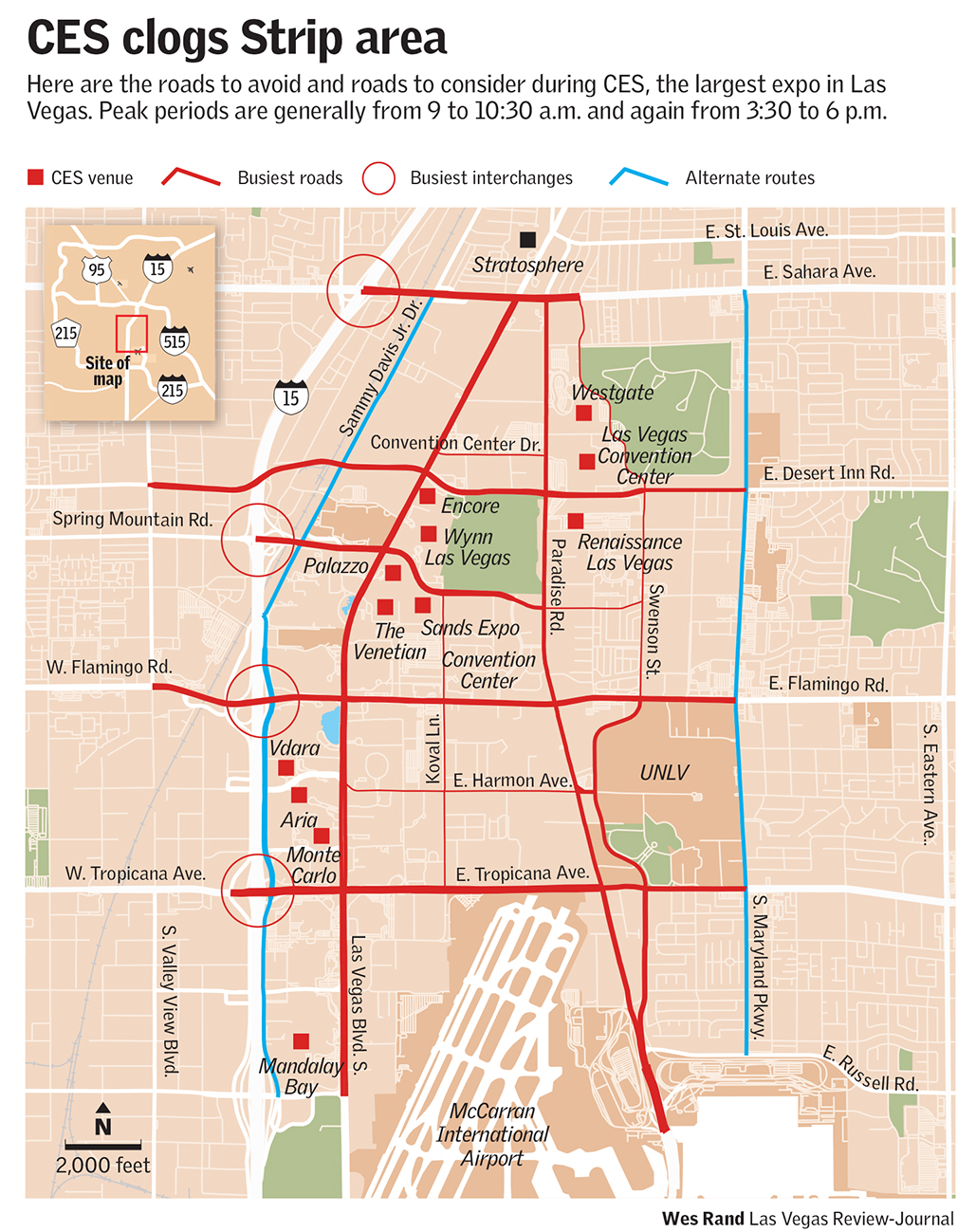 During Las Vegas' largest expo by attendees and convention space, he opens Piero's for lunch and about 30 minutes earlier than the normal 5:30 p.m.
"During CES, every night is a sellout at Piero's," said Glusman, whose father opened the restaurant in 1982. "We pull numbers well over 350 nightly, and it's all hands on deck during this time."
Glusman's restaurant and other valley businesses benefit from a $345 million value that CES is expected to bring to the area, based on Las Vegas Convention and Visitors Authority estimates.
Conflicting variables make guessing exact CES congestion difficult, not to mention comparing it with that of previous years.
The use of the Las Vegas Monorail, ride-hailing services like Uber and Lyft and taxis means that few of the 180,000 convention visitors drive, Nevada Department of Transportation spokesman Tony Illia said.
The lack of home games this year for the UNLV men's basketball team and the Vegas Golden Knights NHL team alleviates potential traffic, said Brian Hoeft, RTC traffic management center director.
But the weather could put more vehicles on the road. Tuesday saw 1.33 inches of rain and scores of car crash investigations by the Nevada Highway Patrol.
"With rain, it could be more challenging," Hoeft said, "partly because fewer people would walk."
The transportation commission doesn't count vehicles during CES week but has calculated the busiest roads during CES based on history, observation and experience.
The agency puts peak travel times this week between 9 and 10:30 a.m. and between 3:30 and 6 p.m., with the highest volumes on Monday because of visitor arrivals and on Thursday and Friday because of departures.
The RTC recommends that drivers take Frank Sinatra and Sammy Davis Jr. drives and the monorail to avoid traffic. The Strip and the Downtown Express will start at 7 a.m., two hours earlier than normal, until CES ends Friday.
The county has provided extra signs to tell drivers not to park on Sierra Vista between Swenson Street and Paradise Road, spokesman Dan Kulin said.
Shuttles are available on northbound Frank Sinatra just before the entrance to the Aria garage and on eastbound Sands Avenue between the garage entrance and Koval Lane during convention hours, Kulin said.
Taking CES seriously
At Tacos &Beer, a restaurant along the busiest road in the valley this week, Paradise Road, and between Sands Avenue (No. 2) and Flamingo Road (No. 6), general manager Carlos Corral has 30 percent more employees in the dining area.
"We take CES seriously," Corral said. "We are one of the very first restaurants people see when they leave the convention."
Workers must clock in 45 minutes earlier at peak hours so the Paradise Road traffic doesn't force them to fall behind.
"Being so close to the convention center, we are used to the traffic," Corral said. "These changes to our staff and clock-in times are standard operating procedures whenever we have a big convention in town."
Contact Wade Tyler Millward at wmillward@reviewjournal.com or 702-383-4602. Follow @wademillward on Twitter.