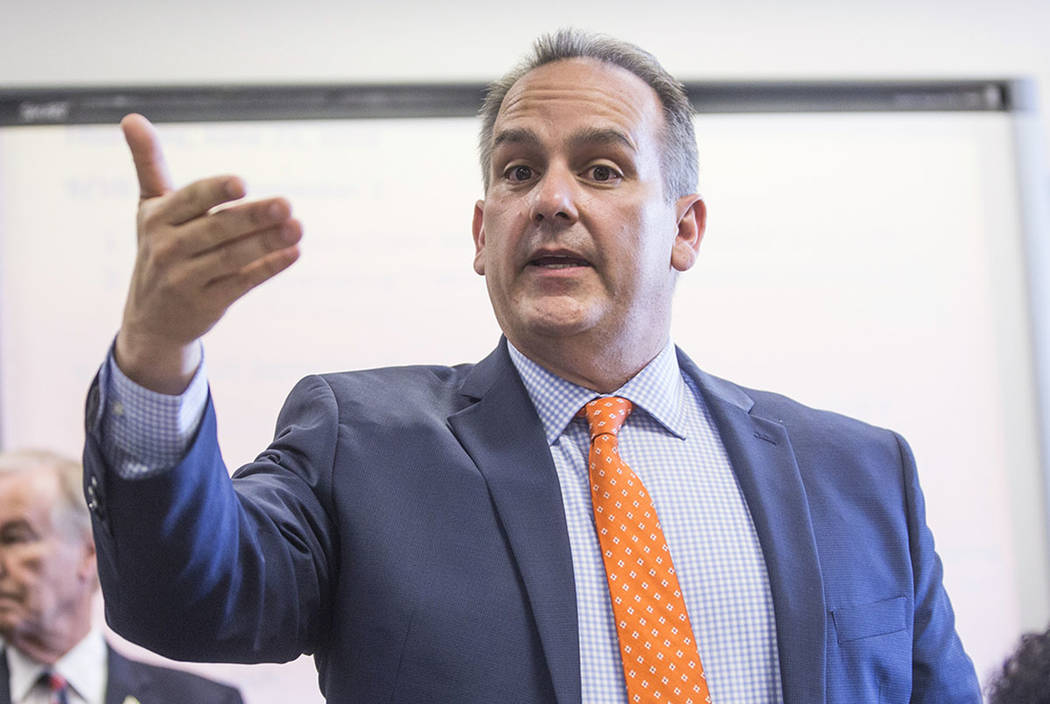 Clark County School District's recently appointed superintendent is the Las Vegas Global Economic Alliance board of director's newest member.
Jesus Jara, who had his contract with CCSD approved in May, will begin attending LVGEA 50 board meetings in September. The board includes members from both the public and private sector working to drive Southern Nevada's economic development.
Jara will take over the seat held by the previous superintendent, Pat Skorkowsky. The move to include CCSD in the meetings is a recent push from the LVGEA; Skorkowsky had only attended one meeting before retiring, according to board chairman John Delikanakis.
"It's kind of the missing link in the educational representation on board," Delikanakis said. "Business leaders in this state realize an educated workforce is critical to expanding economic activity in Southern Nevada."
In a statement from the LVGEA released Wednesday, Jara said he looks forward to working with the local business community.
"With the help of community and business partners, along with CCSD's talented and passionate educators, we will accelerate the opportunities to ensure every child has access to a rich and rigorous learning environment," Jara said.
Before joining CCSD, Jara served as deputy superintendent for Orange County Public Schools and as superintendent and chief operations officer in Monroe County Public Schools in Florida. He also served as executive director of the College Board's Florida Partnership.
"We are proud to welcome him to our board of directors," LVGEA president and CEO Jonas Peterson said in the statement. "Education and economic development go hand-in-hand, and it is important that our strategies align with K-12 education so that we can build a stronger workforce in the region."
Contact Bailey Schulz at bschulz@reviewjournal.com or 702-383-0233. Follow @bailey_schulz on Twitter.