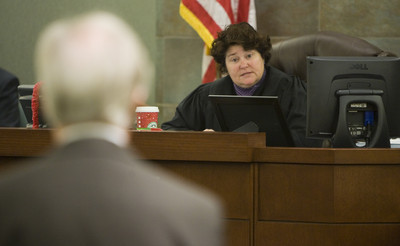 NEVADA'S BUSINESS COURTS: Nevada has created a new business court document, a move it hopes will help speed business cases through the court system and help the state attract new companies.
TRAINING CENTER: The Occupational Health and Safety Administration will open a training center at the College of Southern Nevada this year as part of new program to help reduce workplace accidents.
SETTEBELLO REVIEW: The Settebello restaurant offers authentic pizza, so authentic that it has been given the Italian government's approval.
EXECUTIVE SNAPSHOT: Dianna Russo, managing prinicipal of Houldsworth, Russo & Co., shares ideas about how to relax.
THIS WEEK'S LIST: Southern Nevada's top staffing and outsourcing firms.