'2020 was weird,' but construction trade show bouncing back
Updated March 15, 2023 - 7:20 pm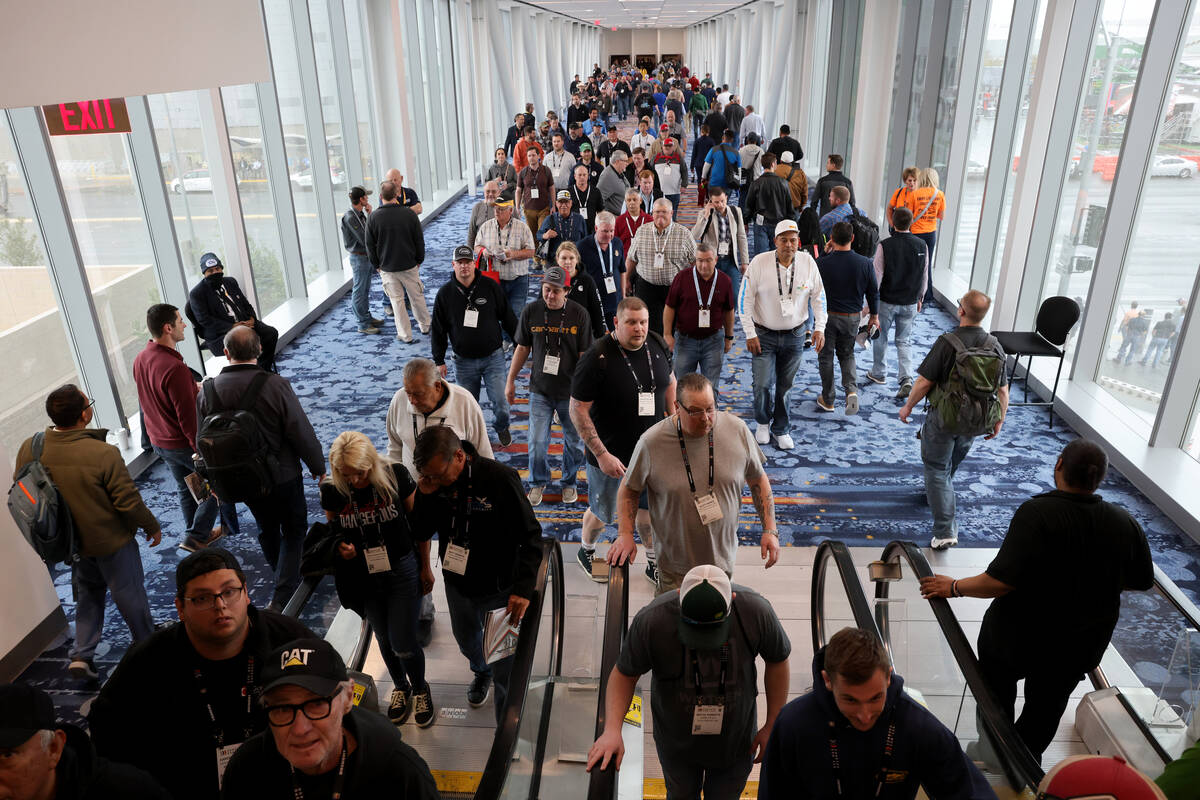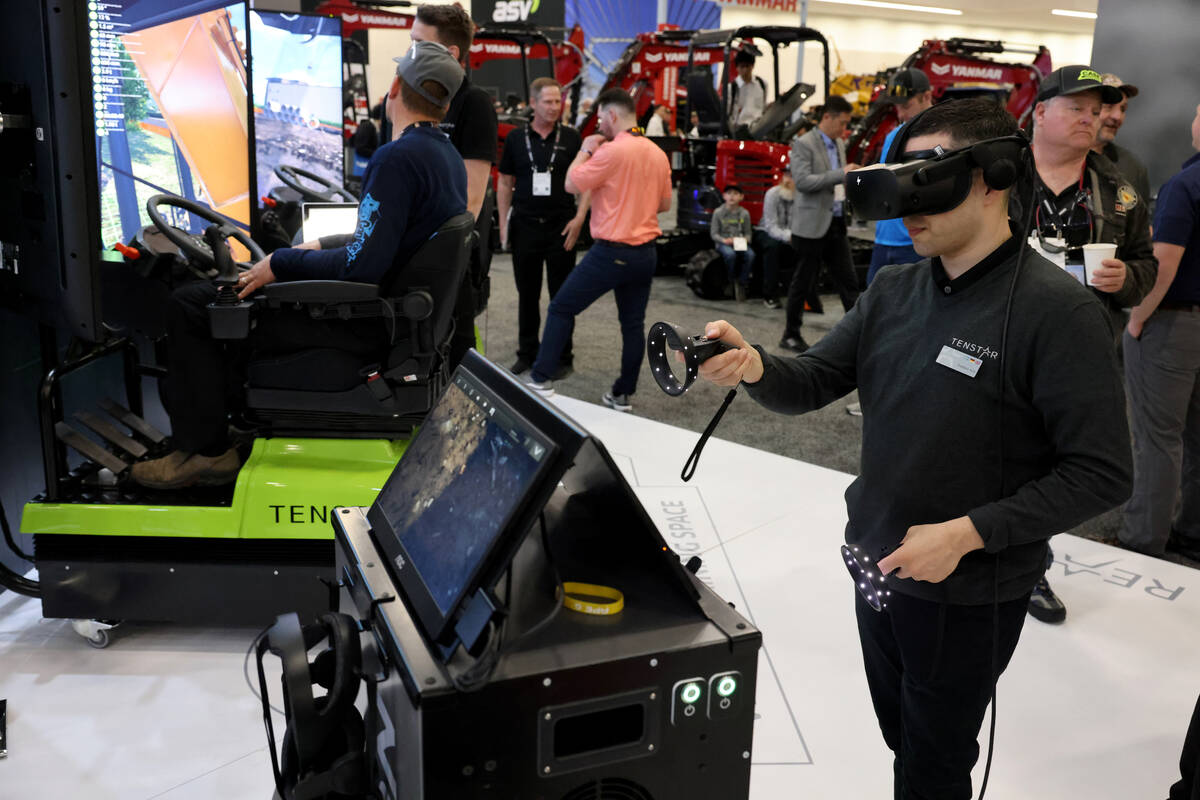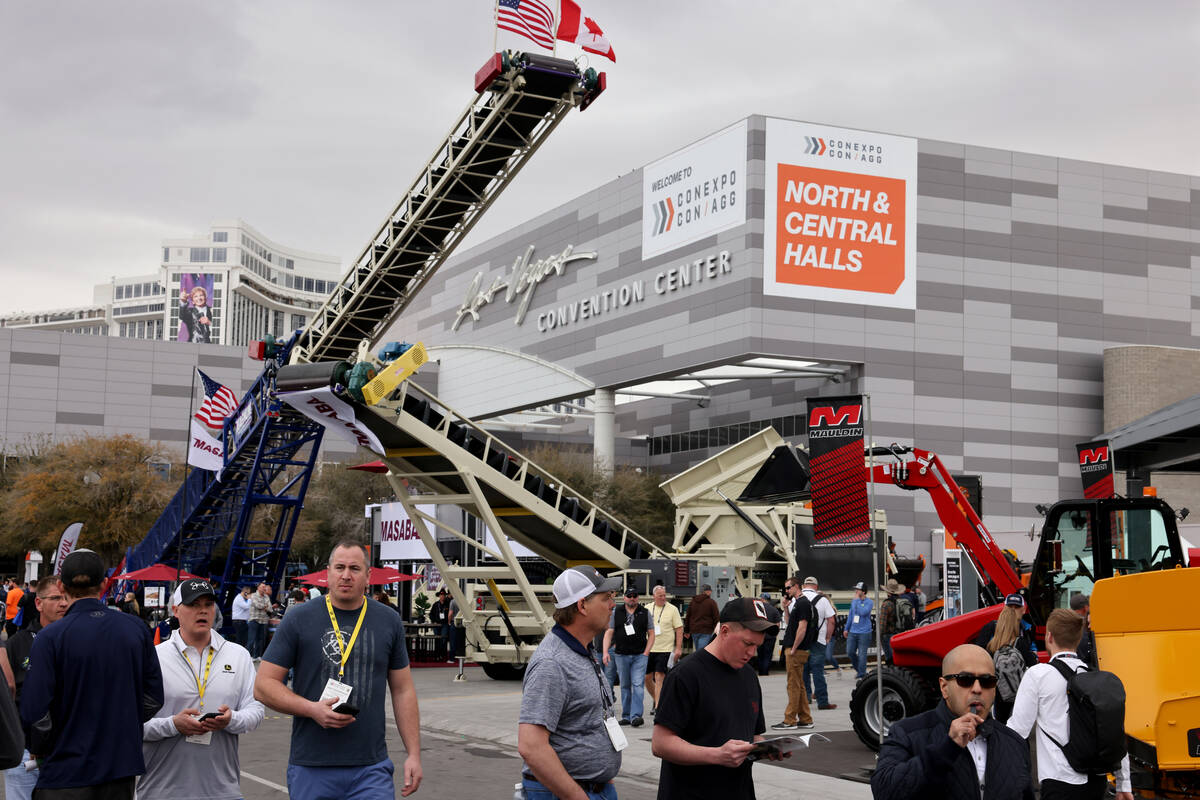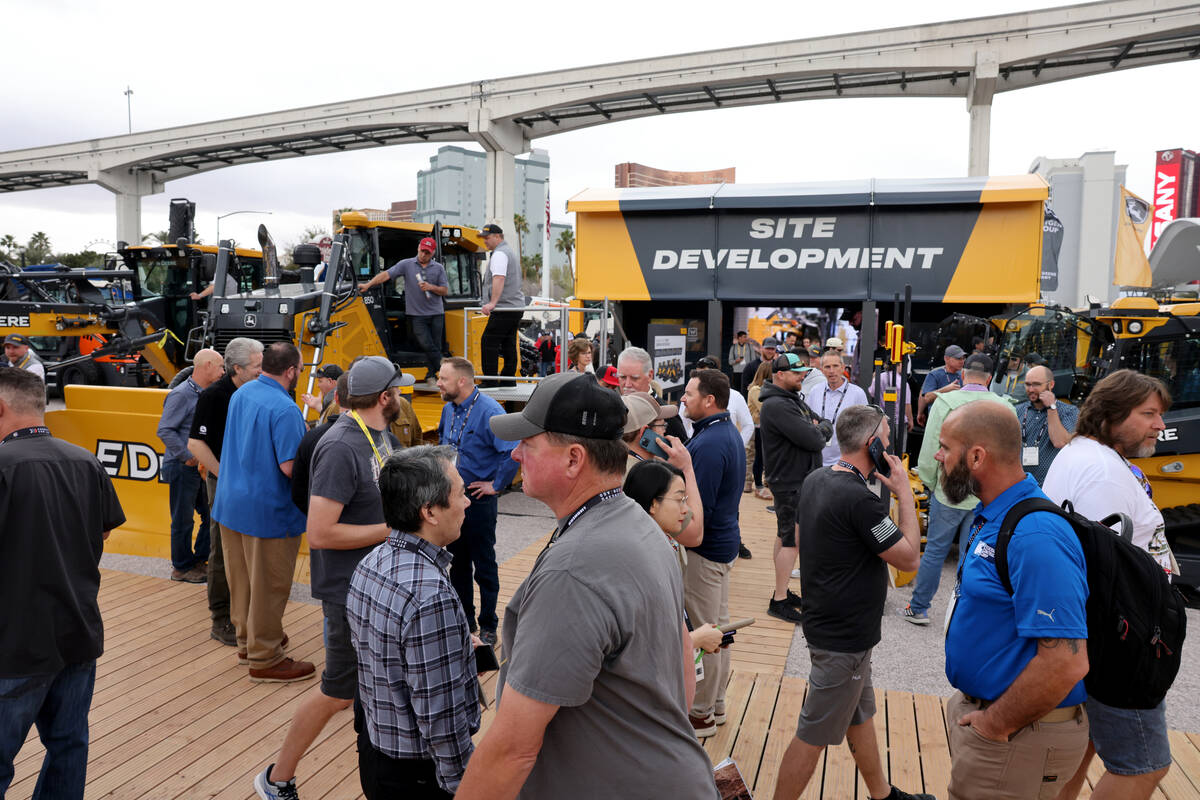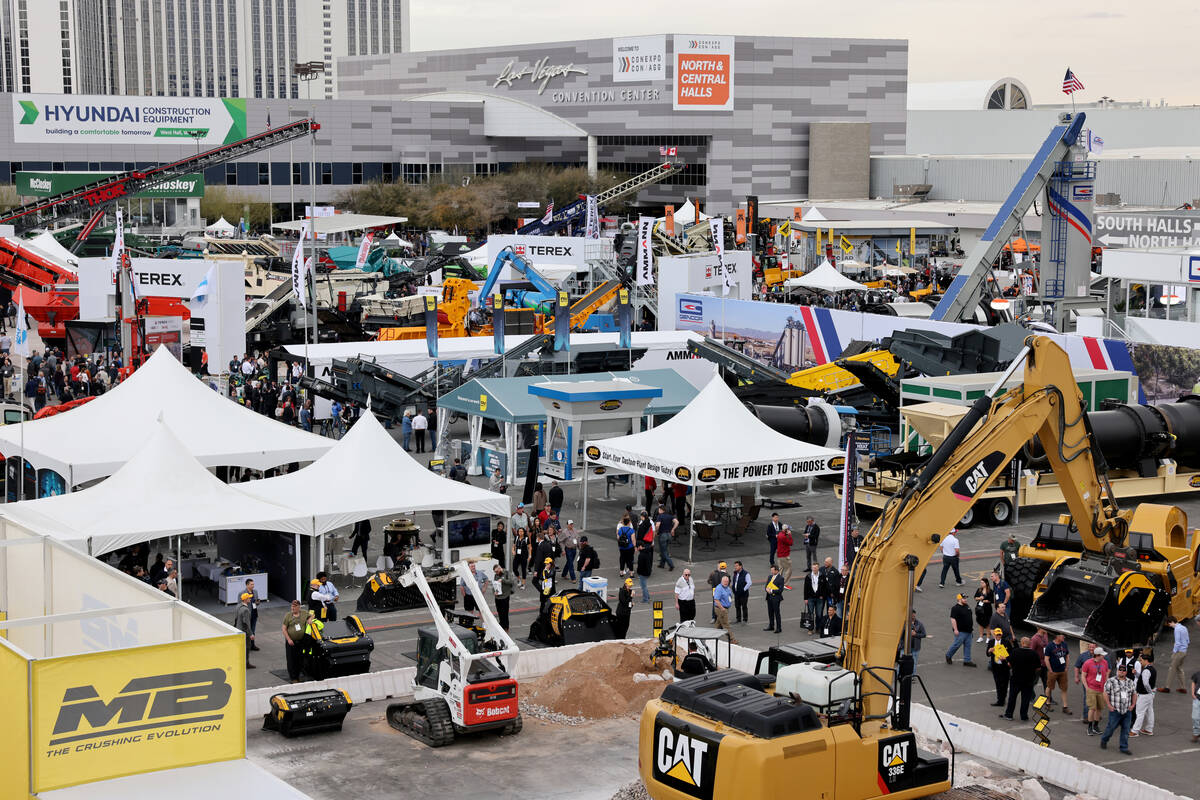 The construction industry was out in full force on the first day of the ConExpo-Con/Agg trade show Tuesday, and some attendees said this year's show is a big shift from the 2020 event, which occurred just before pandemic-related business closures.
"The 2020 show was totally different," Kieran Hegarty, president of Terex Corp., said. "It was the peak of shutdown, and customers and exhibitors were pulling out. So this year's show is much busier, even on the first day."
Show organizers of ConExpo-Con/Agg said they expect the five-day convention, which occurs every three years, to draw 130,000 attendees across more than 2.8 million square feet of exhibit space at the Las Vegas Convention Center and Las Vegas Festival Grounds.
On Tuesday morning, the Convention Center was filled with massive construction equipment such as those meant for crushing rocks or dewatering sand, and despite the rainy conditions, exhibitors and attendees were in high spirits.
"There is a lot of good energy at the show, and it's better than the last one," said Jeff Shaw, vice president of sales at Curry Supply Co., a truck equipment manufacturer exhibiting at the show. "2020 was weird. … nobody was thinking about doing business then, there was just too much going on that side tracked people."
A 2023 economic impact report from the Association of Equipment Manufacturers, organizers of ConExpo-Con/Agg, said the equipment manufacturing industry contributed about $316 billion to the U.S. gross domestic product, supported about 2.38 million jobs and saw a 4.2 percent employment increase in 2022.
AEM President Megan Tanel said in a statement that these statistics show the manufacturing and construction industry as "resilient" in the years since the pandemic.
While the Federal Reserve mulls over plans to raise interest rates again, potentially forcing a recession, attendees said they aren't panicking about the economy. But some expect 2023 to be a slower year compared to 2022, and some belt-tightening may be needed.
"We have a look of good work on our books for the near future," said Travis Shilling, vice president at Manhattan, Kansas-based Shilling Construction Co. "But we are more cautious about buying new equipment and are less likely to borrow to pay for business costs."
Mike Levesque, president of 1859 Infrastructure in Bend, Oregon, said he's "not exceptionally optimistic about the economy."
"Because construction and the financial markets are so intertwined … I wish the Fed would back off their target inflation of 2 to 3 percent, since that could force a recession," Levesque said.
He said he'd still be willing to invest in new equipment and technology at the show if it helps reduce other operating costs.
There was a wide range of technology on display, including companies with construction equipment simulators, high-level site mapping technology and cloud computing operating systems.
ConExpo-Con/Agg Show Director Dana Wuesthoff said technology and sustainability were the two main themes among exhibitors.
Moxion Power in Richmond, California, provides a "large battery on wheels" that can provide an alternative to diesel generators, according to John Huelskamp, vice president of sales at Moxion Power.
The company's generators can be charged like electric vehicles and contain about 600 kilowatt-hours of storage, equivalent to the energy storage of six to eight Tesla vehicles, according to Huelskamp.
He said it's the first time Moxion Power exhibited at ConExpo-Con/Agg since the company was founded three years ago, but its first day left a good impression.
"This show is incredible and exciting since we've already had dozens of people stop by our booth," Huelskamp said. "But as a construction truck nerd, I can't wait until I can go explore what else is here."
Contact Sean Hemmersmeier at shemmersmeier@reviewjournal.com. Follow @seanhemmers34 on Twitter.