'Cover-up' is over: Las Vegas Sands moving past 'million-dollar' tarp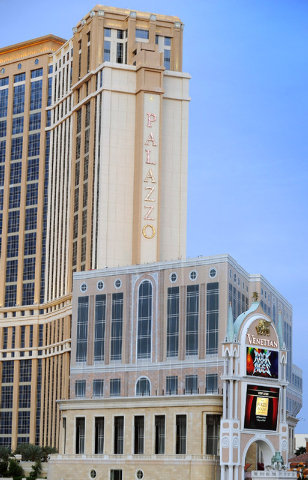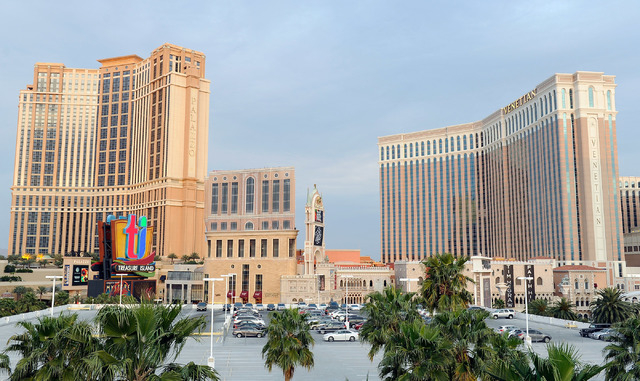 An unfinished Strip condominium tower between The Venetian and Palazzo may soon see a new life.
But Las Vegas Sands Corp. President Michael Leven said it was still unclear what the company plans to do with the building that has been covered the past three years by a "million-dollar" tarp.
"We're going to do something. We just don't have the answer," Leven said, discussing the St. Regis-branded 400-unit, $600 million condominium project that was halted in November 2008 during the company's financial crisis.
At the time, Las Vegas Sands, facing a potential bankruptcy, said it would save $1.8 billion by stopping the St. Regis construction and delaying developments in Macau.
Today, money is not an issue for Las Vegas Sands, which produced $13.77 billion in net revenue in 2013 and has a market capitalization of more than $67 billion.
"It's not a financial decision anymore, but we want to do the right thing," Leven said.
Restarting the building as a condominium project doesn't seem likely, he said, since the high-end, high-rise residential market remains a challenged business model.
Leven said the company paid for a study that looked into converting the tower into a time share, "but the numbers didn't work out."
He said the building could be finished as a third hotel-casino, with its own entrance. But that idea is also considered a long-shot option.
The company even considered making the building a hotel room expansion for The Venetian and Palazzo, which have a combined 7,000 hotel rooms and suites.
For now, the empty and unfinished building sits above the high-end fashion retailer Barney's New York.
In 2011, Las Vegas Sands pulled down a construction crane and covered the unfinished steel and concrete structure with a specially designed tarp that makes the building look finished from far away.
Leven said the cover cost $1 million.
"I couldn't stand looking at that steel," said Leven, whose third-floor office has a view of the tower.
"One day I was out at the pool and I realized our guests were looking up and staring at the steel," Leven said. "We put the cover on it and it's held up well. You sometimes forget it is there if you walk by."
But Las Vegas Sands doesn't want an unfinished building. Neither does Clark County, Leven said.
"They may make us take it down if we don't do something," Leven said.
The St. Regis tower is just one of several unfinished buildings on the Strip.
The former Echelon site is expected to be converted into the $4 billion Resorts World Las Vegas by 2017. Malaysia-based Genting Group is expected to begin construction sometime this year.
Financial issues halted work on the Fontainebleau Las Vegas in April 2009 when the proposed 3,889-room project was 70 percent complete. Corporate raider and investor Carl Icahn purchased the site out of bankruptcy in 2010 for $150 million, but never restarted the development.
Icahn sold off room furnishings and items and many Strip real estate analysts expect the building will eventually be demolished.
Two older casinos — the Sahara and Bill's Gamblin' Hall — are being converted into the SLS Las Vegas and The Cromwell.
Leven said the St. Regis Tower "has a very expensive foundation" and Las Vegas Sands needs to find a use for the tower that makes financial sense for the company.
"It stares us in the face all the time," Leven said.
Contact reporter Howard Stutz at hstutz@reviewjournal.com or 702-477-3871. Follow @howardstutz on Twitter.